Dear Happy Investor, In this article I am sharing my full Capitalist Exploits review and experiences with you. As an advanced long-term investor, I can highly recommend this party to you. In fact, I am a member of Capitalist Exploits myself and had hoped to have come across this party earlier. I have since invested part of my portfolio in the recommendations of this unique subscription.
Below you can read why you should not miss the unique investment strategy of Capitalist Exploits. This is because they aim for the lowest possible risk at the highest possible return. Returns of +300% are not uncommon.
How do they do that? You can read that below in my comprehensive Capitalist Exploits review!
Summary Review Capitalist Exploits
What services do they offer and how does it work? Review & explanation
How is the quality of Capitalist Exploits?
What are members' experiences at Capitalist Exploits?
What about the team behind Capitalist Exploits?
Comparing Capitalist Exploits to other stock subscriptions
Who is this subscription suitable for?
What investing themes do they offer?
Conclusion on my Capitalist Exploits review and experiences
Summary Review Capitalist Exploits
Capitalist Exploits is a composite of highly experienced hedge fund managers. The team of hedge fund managers, about which more later, offers a service called Insiders. This is a subscription service with very extensive research on specific investments in different themes. What I find important, is that the Capitalist Exploits team invests its own money in the investments they present.
Crucial to remember is that the research they offer is aimed at getting the highest possible return at the lowest possible risk. This can range from x3 to even x100 returns. This is what they call asymmetric investing.
I have been a member of the Insider service for a year and a half now. Below is my full Capitalist Exploits review and experiences. I give it a strong recommendation for any long-term investor. If you invest more than 20.000 dollars, this service is for you. They make recommendations where you can get in early to industries that are going to grow very strongly in the next few years.
Returns of +300% are not uncommon. Personally, I think this is one of the best stock subscriptions I have come across to date. The price tag seems high, but it's all about how quickly you pay it back. For those investing with larger amounts, this may be the best stock subscription.
Want to know more about the Insider service? Click here for information
What services do they offer and how does it work? Review & explanation
As I indicated above, my Capitalist Exploits review is based on personal experience with this service that I am already a member of. As a long-term investor, I find the service to be a very valuable addition. This is also personal, as I invest a lot in growth stocks. This is quite risky. Capitalist Exploits' strategy, on the other hand, is aimed at less risk.
The Insider service of Capitalist Exploits is focused on Value Investing. They conduct rigorous research on beaten industries. These are various sectors. These include uranium, copper and agriculture. And, for example, the most recent recommendation is focused on the topic of Natural Gas. (At the end of this article you will find all the sectors).
The Insider service divides its research into what they consider to be a good entry point into a depleted industry that will grow in the coming years thanks to rising demand and falling supply.
A good example of this is uranium. In December 2017, the theme in Uranium was shared. Within this theme, they recommended an ETF and a bundle of individual stocks. Those who had bought in at that time would have posted high returns of above +500%. Below you can see the index from the subscription: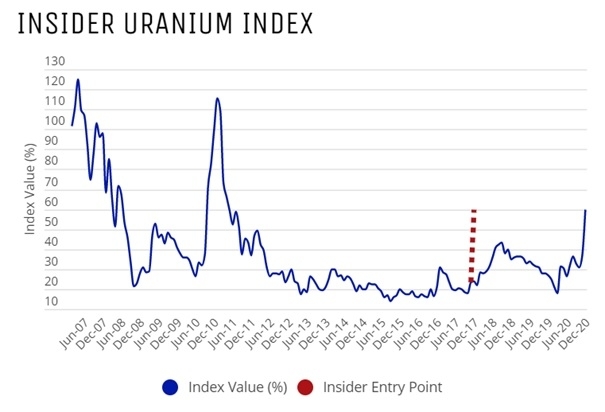 Importantly, they combined the tactic of early entry with a bundle of multiple stocks. And of course, they have made a selection of the best picks. Suppose there are 50 companies active in uranium, then their recommendation is usually about 5 to 7 shares. However, they do indicate that they do not know exactly which of these 5 to 7 stocks will perform best.
Therefore, the advice is not to invest more than 2% of your portfolio per individual stock. And they also advise not to invest more than 10% per theme.
In total there are currently 60+ buys spread over twelve different sectors:
Tip: they have a weekly newsletter which is very informative and also gives you an impression of how they conduct research.
Click here to subscribe to their free newsletter
How is the quality of Capitalist Exploits?
My experience with Capitalist Exploits Review is that the quality of the recommendations is very high. They do a lot of research on sectors that are historically low, but will grow in the next few years due to higher demand and lower supply.
The quality of the research is excellent. The service is also great, such as a weekly update, monthly Q&As, and personal chat feature. What also gets me excited is the strategy they use.
The strategy used leads to less risk of your assets and increases the chance of profit. These rules are used:
Invest max. 2% of your portfolio per share
Invest max. 10% of your portfolio per theme
Hold long term: at least three to five years depending on how much return you've already made
Follow the weekly Inside Trading Alert for buy and sell recommendations of existing and new stocks
Spreading your money evenly across the 12+ sectors will reduce risk. The same goes for a proportional distribution across the 60+ stocks. On top of that, the recommendations are regularly, but not always, undervalued in relation to future developments.
In this way, you spread the risk, while they have also already selected stocks that may be undervalued. Undervalued shares usually give a lower risk.
Per theme, you can view the extensive research. So per page, you have an overview of the recommended entry moment, a current video with an update, the recommended shares, and the extensive trading alerts. The latter includes the research with arguments as to why they believe in this sector.
Want to know more? Click here to subscribe to their free newsletter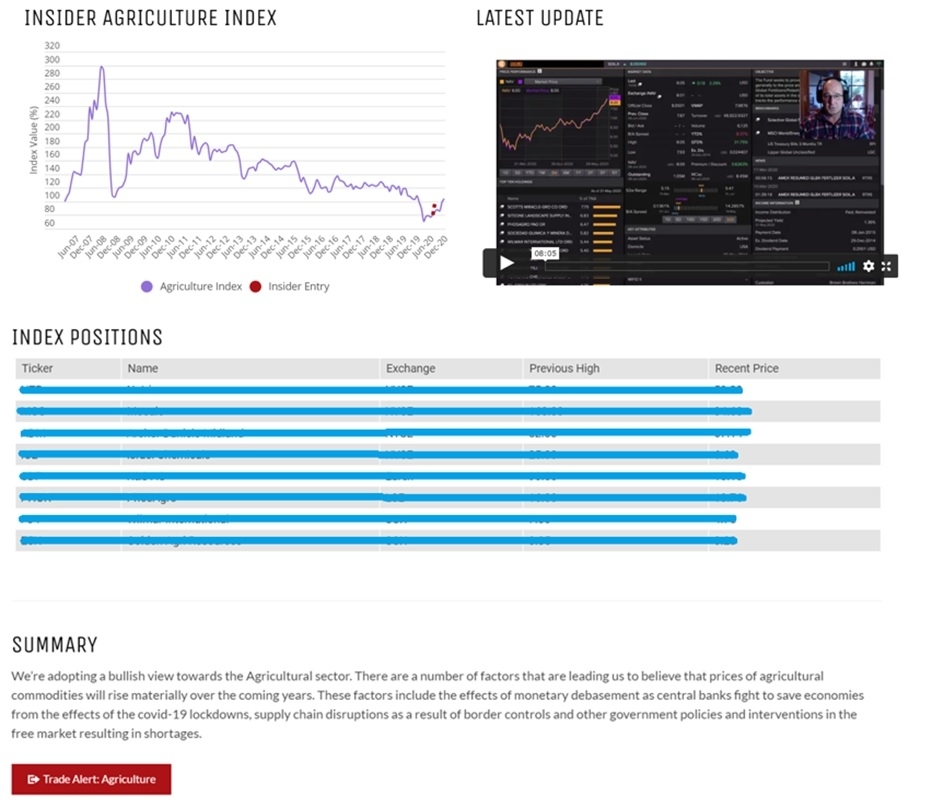 What are members' experiences at Capitalist Exploits?
In addition to my Capitalist Exploits review, it's also good to look at the experiences of other members. To date, Capitalist Exploits has 132 customer reviews giving an average rating of 4.8 or 5. This is an extremely high review score. And then to realize that the subscription is not cheap. However, it's all about the price/quality ratio. And for the price, you get a very high premium quality.
Below you will find a selection of experiences and reviews of Capitalist Exploits and its Insider's service.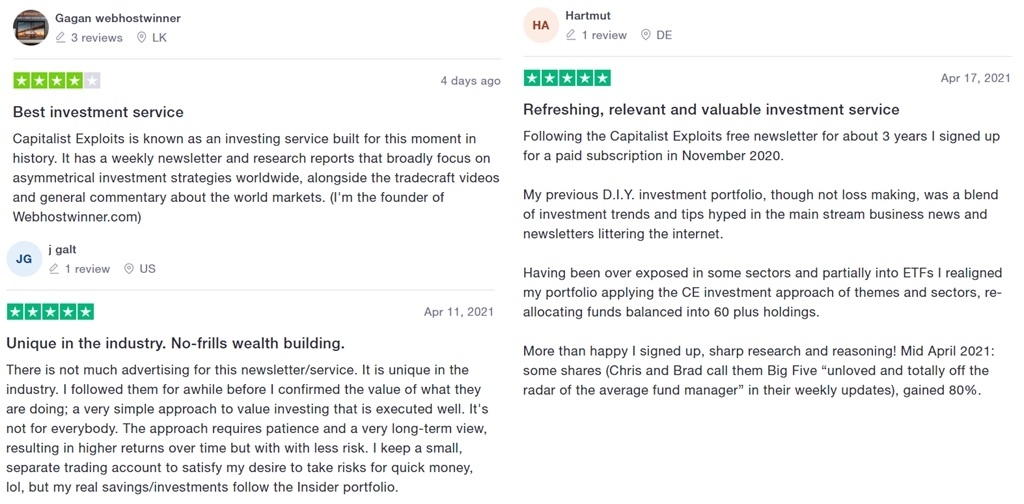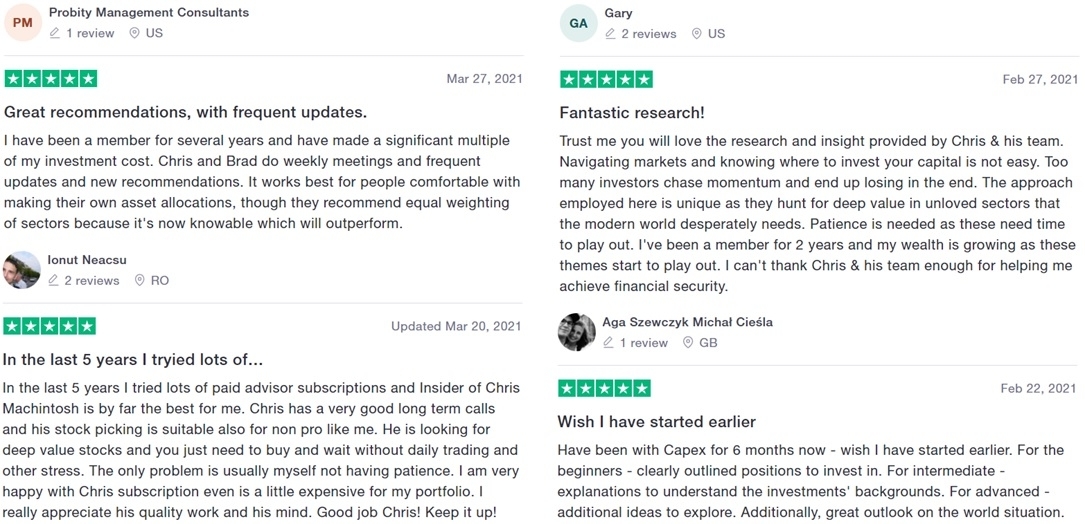 As you will notice, the customer reviews and reviews about Capitalist Exploits are wildly enthusiastic. I am not the only one to give recognition to the unique high quality of this share subscription service.
However, the common thread is that you need to be a long-term investor. It can sometimes take two to three years for returns to grow (exponentially). For example, one of the Capitalist Exploits reviews above also indicates that in addition to these long-term investments, he also has a smaller portfolio for growth stocks.
Personally, I employ the same strategy. I continue to invest in unique growth stocks, and take a position in the various themes from the Insider service as well.
If you're also a long-term investor who prefers Value Investing, don't miss this subscription.
Want to know more? Click here for information
What about the team behind Capitalist Exploits?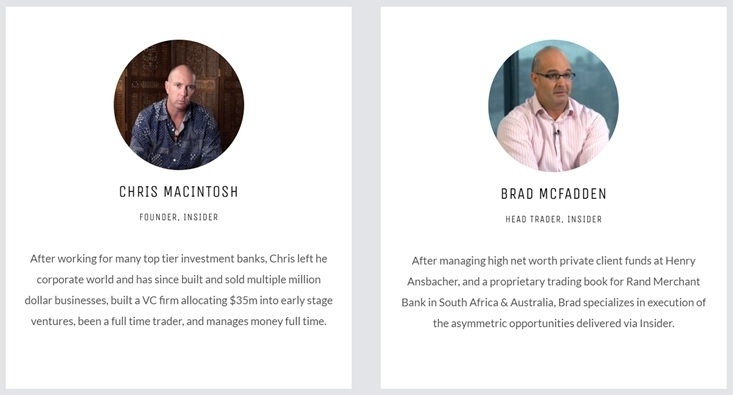 Chris and Brad are the masterminds behind Capitalist Exploits. Both men have decades of professional experience at multiple top investment banks. They are supported by a team of investors with multiple years of experience.
The expertise of the Capitalist Exploits team lies primarily in commodities. However, they are not tied to this and look for unique investment opportunities in different sectors. The quote from below speaks for itself: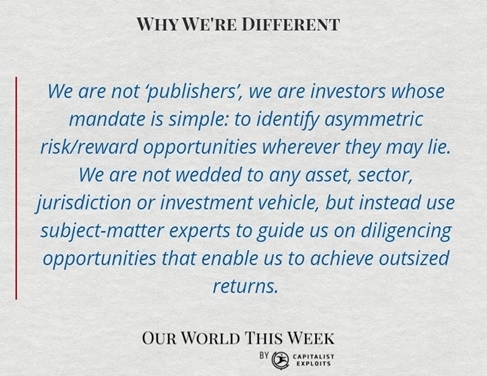 Importantly, their research is based on subject-matter experts. These are experts from the sectors who can indicate exactly how supply and demand develop. In this way, they obtain first-hand information, which is more reliable than information from the Internet (desk research).
Comparing Capitalist Exploits to other stock subscriptions
An essential part of the Capitalist Exploits review is to compare it with other stock subscriptions. In fact, if we look at the price, Capitalist Exploits is one of the most expensive. The cost is 2000 dollars per year. However, the quality is so high that it is a unique offering.
Other stock subscriptions that I like are:
Motley Fools
Zacks Stock Rank
Seeking Alpha
The above stock subscriptions are cheaper than Capitalist Exploits. For example, with Motley you can get in from 100 to 300 dollars for a basic subscription. With Zacks Stock Rank and Seeking Alpha, this is also around 300 – 400 dollars per year.
However, there is a key difference compared to Capitalist Exploits: the quality.
The offerings of the Insider service are truly unique. These are stocks that you don't hear about anywhere else. It gives you the opportunity to get in early, even before the hype. And once the hype is there, you can book +300% returns.
I speak from experience because I have a subscription to both Motley Fool and Capitalist Exploits. With Motley Fool you can also get access to more exclusive stocks, only then the price rises to a similar $2000 to even $5000. In comparison, I find Capitalist Exploits offers a higher quality for the same price.
Who is this subscription suitable for?
From my Capitalist Exploits review and experiences, I can guarantee that this is an exclusive stock subscription. However, it is not suitable for everyone. For example, they only recommend getting in if you have more than about 20,000 euros in assets. This guideline is important, in my opinion, though, so that you can spread enough money across the 60+ investments.
Diversification is essential, especially with asymmetric investing.
Second, the subscription is only suitable for long-term investors. Some recommendations go up with +100% returns in twelve months. That's a particularly good result. But we may also have to wait three or four years for higher returns.
As you may know, I'm specialized in growth stocks. This type of investing is much riskier, and also gives higher volatility. But also with these stocks, it is so that we sometimes have to wait several years before the return increases significantly. And in the meantime, it can occur that you are down -50%. You have to be able to cope with this emotionally!
Fortunately, the volatility of Capitalist Exploits is less. This may be a better choice for you as a long-term investor who wants to take less risk but still desires the opportunity for potential exponential returns.
What investing themes do they offer?
Since its inception in 2016, they currently offer twelve themes on the Insider. Here are all the themes in a row.
Please note that they recommend very specific investments with the best picks by sector. It is not wise to get into such a sector yourself without research, and without knowing what stocks are the best picks!
Capitalist Exploits Insider Themes:
Copper
Shipping industry
US dollar
Japan
Copper
South Africa
Offshore oil & gas
Rare Earths
Russian oil & gas
Uranium
Gold
Coal
Self Defense
Silver
Agriculture
Natural Gas
Some sectors were already recommended in 2017 and 2018. Others are more recent recommendations from 2019, 2020, and 2021. That's why it's important to remain a member, so you can get in immediately when a new recommendation is made. That way, you never have to miss unique entry points, and you can benefit from the years of experience of professional hedge fund managers as well.
This is also the reason for me to continue my membership. The Value Investing strategy they employ is an excellent complement to my risky strategy of growth stocks. It's all about the balance of a diversified investment portfolio. And those who maintain a long-term horizon can certainly achieve high returns.
Conclusion on my Capitalist Exploits review and experiences
I hope that after my Capitalist Exploits review and experiences it may be clear that this party is highly recommended. I have been a member myself for several years now, and can definitely recommend the high quality of research. Actually, I had hoped to invest my assets earlier in the recommendations from the Insider membership.
Had I gotten in earlier, my returns would have been higher while the risk is lower than my risky growth stocks. Of course, the combination is stronger because both worlds (growth vs. value investing) complement each other.
Capitalist Exploits offers truly unique advantages for both novice and advanced investors.
In my opinion, there is only one drawback, and that is the price tag. The annual fee is $2,000. Nonetheless, I have just indicated that the quality is unprecedented and well worth the price. If you are a long-term investor with more than 20.000 dollars in assets, this subscription will help you towards financial security. However, I would advise beginners not to devote 100% of their portfolio to this. In terms of risk diversification, it is always advisable to take a set of global ETFs in your portfolio.
My advice is also to subscribe to the free newsletter anyway. This costs you nothing, but you will receive interesting food for thought every week. That alone will make you a better investor!