Dear Happy Investor, The cliché is true: investing in yourself is the best investment you can make. Inside, we know this. But emotions mostly get the upper hand and we often choose convenience: watching Netflix, an extra beer, et cetera. And it's a good thing: as a Happy Investor we want to live a happier life with more satisfaction and freedom. Enjoyment is important. But so is investing in yourself. See yourself as an asset. The more you can do, the more valuable you are. This is the business perspective. And to achieve sustainable (financial) success, we will want to invest in ourselves frequently. 
Below you will find inspiration for entertainment: 7 ideas about investing in yourself for sustainable success
Contents
7x The Best Investment in Yourself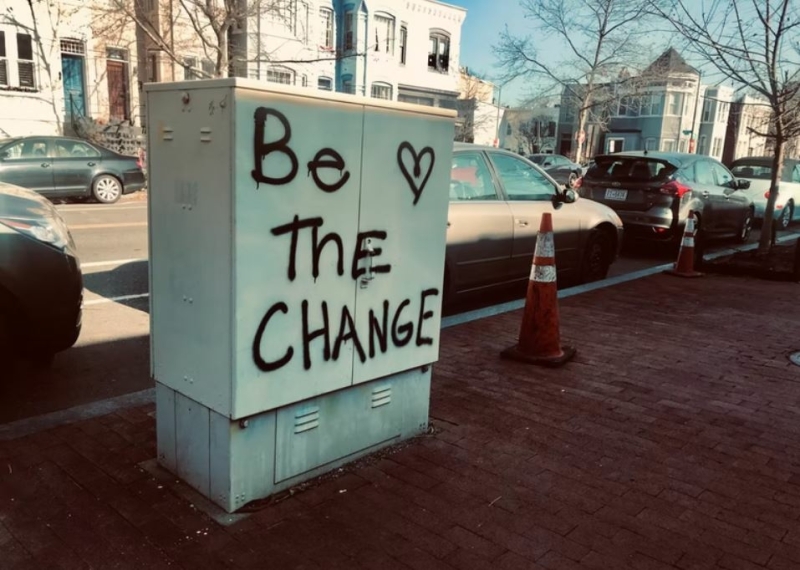 Below we discuss 7 ideas for inspiration, entertainment, and insights:
Train your Mindset
Know your Why
Learn to make more money in less time
The right body for a marathon
Habits for more knowledge
Find a mentor
Buy gifts for yourself (and your partner) once in a while
We'll look at these ideas from multiple perspectives. Finally, we end with some inspirational quotes about investing in yourself.
Investing in Yourself Idea 1. Train your Mindset
When it comes to achieving sustainable success, the first thing is to train your mindset. Humans are different for a reason: simply "superiority of mindset." Mindset is something different from the IQ level or the intelligence you have. You may be good at analytical reasoning, but it is useless if you don't have the will to perform. 
The will to perform comes from your mindset. There are certain exercises to transform thinking and develop positive mindset for it is a must to achieve the goal. We write a lot about personal development because Mindset is the way to invest in yourself for sustainable success. But let's look at it from a different perspective. For example, there are psychologists who believe that there are some small exercises one can do to build a "champion mindset" or winner's mentality. Such a mindset is not necessary if you just want to enjoy life, but it is important within the business world. Like for entrepreneurs or investors. These are insights from psychologists.

Believe in Yourself and Follow the Gut
To achieve more in your life, you must have a strong belief system. It does not mean that only self-believes does the job. It is mandatory to research, learn, and practice before stepping into the arena. 
Think Big and Long Term
Achieving big goals takes time. So, always think big and make small daily goals to achieve one big goal. There are no shortcuts to achieving sustainable growth; it takes time, commitment, and hard work.
"Invest in yourself to get the best interest." ― Debasish Mridha
Embrace the Change
Life is about survival of the fittest. Not about who is the strongest, the smartest, or the most beautiful. But about who can best adapt to life. This applies to everything: relationships, work, and new technologies. Put your Ego aside and think about how you can act optimally within a changing environment. 
Attached to the Community of your Profession
To stay motivated and updated, it is good to be attached to the community of the same professionals you are working with. There are forums, pages, and communities over the internet to accommodate you 24/7. 
Investing in Yourself Idea 2. Know your Why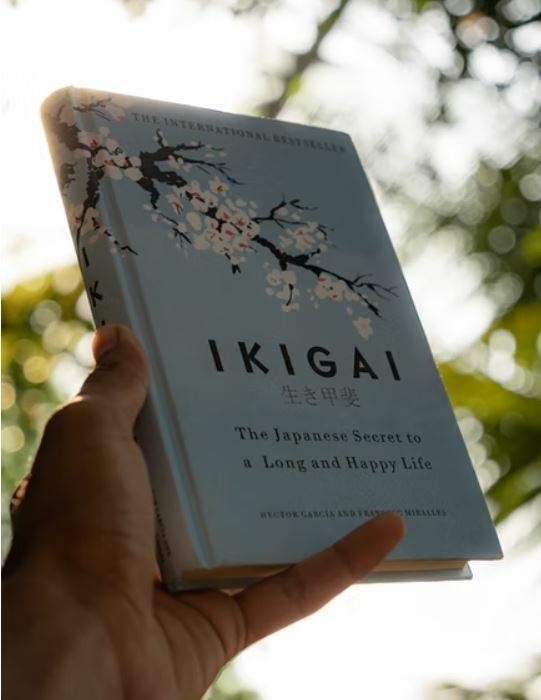 Many of us have the goal of becoming more wealthy. But when you read about today's world richest like Elon Musk, Bill Gates, and Warren Buffet, you will find that they had purposes. The aim was not to be the richest; rather, it was to achieve something big, serve the people or solve the problem. The money comes in the by-product. They knew "Why" they were doing the job, and they had a strong belief in doing so.
I did not intend to get rich. I just wanted to get independent. – Charlie Munger
Investing in Yourself Idea 3. Learn How to Earn More Money in Less Time
As a Happy Investor, we recognize the importance of money in our lives. We consciously choose not to ignore it (as can be done according to Mindfulness principles). We choose to see money as a tool. A tool that can give us financial freedom.  
If we want more financial freedom, we should focus on making more money. But not at the expense of our lives. After all, above all, we want to live happier lives. In my opinion, this does not mean to work 60+ hours for life. For a while this is fine, but not for life. (Note: I am also currently building my business 60+ hours a week, but this does not feel like work. This is a substantial difference. Moreover, I take plenty of time to relax, such as vacations). 
Investing in yourself in relation to money can mean learning to make more money in less time. 
In my opinion, the best way to do this is to learn to invest. Investing in stocks and real estate has risks. However, risk and return go hand-in-hand. It is possible to make a nice return at an acceptable risk. Moreover, it is fun to see "making more money" as a game. This is why I myself invest about 60% of my assets in individual stocks. I just find it super fun. And yes, I may be better off with ETFs in the long run. But we will only know this over a longer period of time (at least the last 5 years have been better for me, especially due the insights from the Capitalist Exploits review). 

Investing in Yourself Idea 4. Physical Training
A sound body makes the sound mind. Without investing in your health, you can't get the desired results. When you work for long hours sitting on a chair, the blood circulation slows down, and your brain denies getting the necessary oxygen levels. Cardiovascular exercises and weight training are the solutions to this. When you begin physical training, you will feel tired initially, but you will find yourself efficient and quick as it comes into your routine. 
More importantly, when you are a full-time trader and dealing with the forex and stocks, your mind would have teemed with a lot of pressure. Similarly, in your trading journey, you will face losses. To get rid of depression, exercise is a must. So, overall, training the body is one of the best investments one can do to achieve sustainable success. 
Investing in Yourself Idea 5. Habits for more knowledge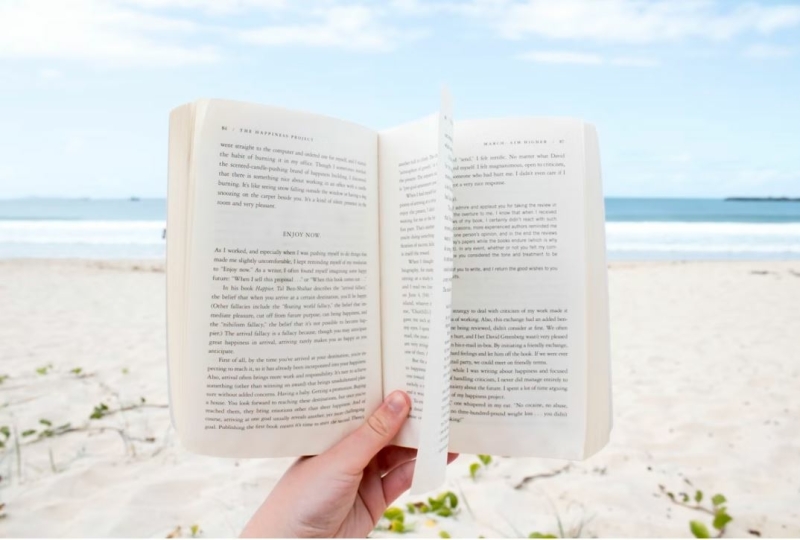 Book reading is the feed of mind just like exercise is to body. You won't find a rich who don't read. Research showed that reading is necessary for a successful entrepreneur. There is a logic behind this. As all, we know that an entrepreneur has leading skills. A leader doesn't need to be skilled in every procedure that is going on within the premise of his production unit. However, there is no match to his decision-making and pressure handling. That comes from reading books. Entrepreneurs learn from other people's experience and their failures. 

Investing in Yourself Idea 6. Find a mentor
Acquiring knowledge is an important way to invest in yourself. However, reading comprehensively is not for everyone. Alternatives include listening to podcasts or videos. But perhaps even better is to seek out a mentor. Someone who is 10 years ahead of you. Someone who wants to help you become successful, in every aspect imaginable. 
Can't find a suitable mentor that you trust? In this case, you can also look for online mentoring. This comes for example in the form of courses. There are many courses for investing in yourself.
Investing in Yourself Idea 7. Buy yourself a present
Investing in yourself also means enjoying life. The goal is a happier life. Often we feel intense happiness in small moments. Therefore, buy a gift for yourself or your partner once in a while. Giving is often even more fun than getting. Admittedly, I hardly ever buy anything for myself. Instead, I enjoy going out to dinner with my girlfriend, or doing something like an activity or new experience. Moreover, we like to travel. Visiting other cultures to learn from other ways of thinking and life lessons.
Inspirational quotes about Investing in Yourself 
Let's end with inspirational quotes about investing in yourself. Quotes contain much wisdom. Let's enjoy other people's rich lessons:
"Every penny NOT spent on investing in yourself (after basic needs of course) may be a wasted future opportunity from missing learns and connects." ― Richie Norton
"Invest time and energy in your well being. Create an atmosphere of emotional safety for yourself." ― Amy Leigh Mercree
"Invest in yourself to get the best interest." ― Debasish Mridha
"Stop blaming other people for your own behavior! Own the truth. If you don't like it, then invest the time and energy to change it." ― Akiroq Brost
"It's a small price to pay, but investing a little extra effort into the life you choose will move you from average — where all the competition is — to the top." ― Richie Norton
"Successful people don't earn more, then invest. They invest so they can earn more." ― Erin Hatzikostas
"Fearlessly embrace new technologies, learn new things, and demonstrate a willingness to invest in yourself." ― Germany Kent
"Income seldom exceeds personal development." — Jim Rohn
"The best investment you can make is in yourself." – Warren Buffett
"Don't be afraid to lose. Listen. And always invest in yourself." – Pitbull