Would you like to invest at DEGIRO in IPO shares, among others? DEGIRO has become one of the largest investment apps in the Netherlands. Stocks, ETFs, bonds, and various complex investment products are available on 55+ stock exchanges. In the Netherlands, DEGIRO is a low-cost investment app. They even offer 200+ commission-free ETFs that you can buy (without transaction fees). However, what about buying IPO shares from DEGIRO. Is DEGIRO a good investment app for buying new IPOs? 
In this article, we share our review and experiences of buying IPO shares through DEGIRO Zero.
DEGIRO review and experiences buying IPO shares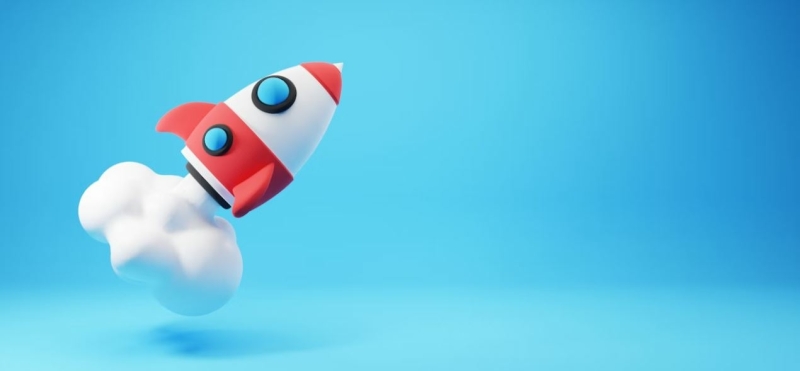 DEGIRO is a popular broker used by many investors to actively trade and invest in shares, including new IPO shares. The investment platform works simply, smoothly, and they have relatively low transaction fees especially for European investors. 
However, this DEGIRO review and experience relates to buying IPO shares. It is important to understand that through DEGIRO you can only buy shares that are listed. This is an important difference from IPO shares. This is because an IPO share is the process by which a company initiates its Initial Public Offering. It is the first time a company goes public. 
It is possible to buy shares of a company at the IPO price. This is called the introductory price. It is a price you pay before the stock goes public. So before it becomes available on DEGIRO. 
Currently, within Europe, we can only buy new shares at IPO price through Freedom24. 
Of course, this does not mean that DEGIRO is not a suitable investment app for IPO shares. However, you can simply buy shares only from the first day of trading. 
Some features of getting DEGIRO IPO shares are as follows:
You can buy IPO shares at DEGIRO from the first trading day relatively cheaply. The transaction costs are low compared to other brokers, although DEGIRO is not the cheapest investment app in the Netherlands
DEGIRO offers shares on more than 55+ stock exchanges worldwide. This means you can also buy IPO shares from Asia or other continents and countries as soon as they are listed
DEGIRO also provides real-time information on upcoming IPOs so that investors can stay abreast of the latest offerings. This allows users to prepare their portfolios and be ready when the stock becomes available for purchase. Moreover, DEGIRO helps reduce risk by allowing investors to set a limit price for the IPO share they want to buy. If the actual sale price is higher than the limit price set by the investor, no order will be placed.
If you wish to buy new shares at IPO price, you can also view Freedom24. If you just want to invest in stocks, ETFs and various other products, DEGIRO can be a good investment app depending on your needs.

Customer experiences of buying IPO stocks via DEGIRO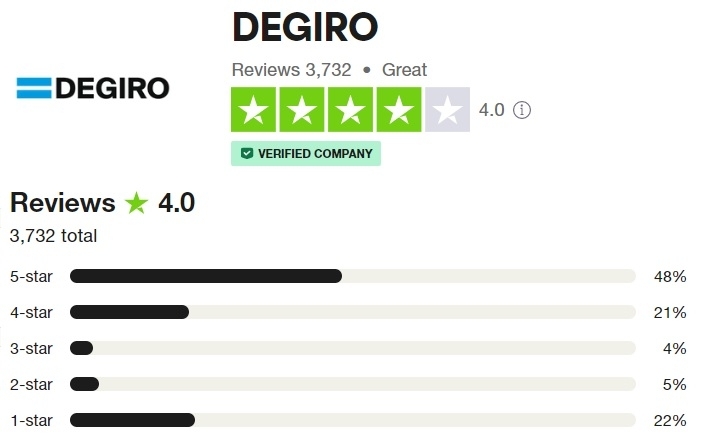 Customers have increasingly turned to DEGIRO when looking to buy IPO stocks. Customer reviews of this service have been overwhelmingly positive due to its low fees, easy-to-use platform and comprehensive customer support. 
Investors appreciate that they can get quick access to IPOs without needing any special knowledge or experience with stock trading. Many users report that they felt comfortable navigating through the website and were impressed by how quickly their trades were executed.
The overall look and feel of the Giro environment supports the quick and efficient navigation on information needed/relevant for you.
The market insight is available at your fingertips and due to the scale of connected markets very accessible. Buying and selling flow is intuitive and clear.
Arjan (5-star reviewer) 
On the other end of the spectrum, below is a negative review:
Simply improve your transfer system.
One trade seems to be locked up for no reason.
Neil (1-star reviewer)
Overall, TrustPilot has 47% 5-star reviews, 21% 4-star reviews, 4% 3-star reviews, 5% 2-star reviews, and 23% 1-star reviews. The negative reviews are based on transaction costs, money transfer issues, and tax residency – the conditions of which vary based on the country the buyer resides in.

What is an IPO?
A privately owned firm can raise funds by selling shares of its stock to the general public for the first time through an initial public offering (IPO). Companies can raise money through IPOs for operational expenses, business expansion, debt repayment, or for the owners to sell some of their share in the company. 
An initial public offering, or IPO, is a method of selling stocks to the general public for the first time. A bank or investment company typically acts as the underwriter when a company goes public and offers shares of its stock to investors. The initial price of the stock is set by the underwriter and depends on a number of variables, including the company's finances, the prognosis for its industry, and the level of investor demand.
A privately owned firm can raise funds by selling shares of its stock to the general public for the first time through an initial public offering (IPO). Companies can raise money through IPOs for operational expenses, business expansion, debt repayment, or for the owners to sell some of their share in the company. 
How to buy new IPO stocks via DEGIRO
The procedure to purchase fresh DEGIRO IPO (initial public offering) stocks is as follows:
Create an account You must create a DEGIRO account if you don't already have one. To do this, go to the DEGIRO website and follow the instructions to create a new account. 
Donate to your account: You must fund your account once it is established with the sum you intend to spend to purchase the new IPO stocks. To do this, send funds to your DEGIRO account from your bank account. 
Examine the IPO: It's crucial to perform your due diligence and investigate the company before purchasing fresh IPO stocks. This includes examining the company's financial records, management, and market trends.
Wait for the IPO to start trading: The starting price of the IPO is decided by the firm and its underwriters, so trading may not start right once. Your order won't be fulfilled until the IPO is available for trading. 
Keep an eye on your investment: After your order is filled, you will be the owner of the newly listed stocks. It's crucial to keep an eye on the performance of your investment and decide when to buy or sell based on your risk tolerance and investing objectives. 
Remember that investing in fresh IPO stocks involves risk because the firm is unproven on the open market and the stock price could change drastically. Be sure to think about these risks before making an investment in any IPO.
Cost and fees of buying IPO Stocks via DEGIRO
Depending on the individual stock you are interested in and the specifics of your purchase, the price and fees associated with purchasing IPO stocks through DEGIRO may vary. 
On trades, DEGIRO levies a commission that is based on a portion of the trade value. A commission of €0.50 per order + 0.04% of the trade amount, with a minimum of €1.75 and a maximum of €5.00, is charged for trading Dutch stocks. A clearance fee of €0.01 per share is also charged by DEGIRO, with a minimum of €1 and a maximum of €50.
There might be other fees involved as well. These may include exchange fees or stamp duty, in addition to the commissions and fees DEGIRO charges. When calculating the total cost of purchasing IPO stocks through DEGIRO, it's critical to take into account all possible fees that may be associated with your transaction. 
Remember that the price of IPO stock purchases through DEGIRO is just one aspect to take into account when considering an investment. 
Before making any investment selections, it's crucial to conduct thorough research on the company. Also think about personal investment objectives, and assess your risk tolerance.
Disclaimer: this article in no way contains investment advice. The analysis may not be complete. You are responsible for your own investments. Investing in securities and other financial instruments always carries the risk of losing your capital. IPO investing, buying shares at IPO prices, may involve additional restrictions. Past predictions or performance are no guarantee of future results.