Buying new shares at MEXEM? In this review, we share our experiences buying IPO shares at MEXEM. Besides MEXEM IPO shares, we also look beyond. Is it a good investment app for buying stocks and ETFs? What are the transaction fees and other costs? How does the investment platform work, and is it suitable for beginners? And besides, we cover various pros and cons in this MEXEM review.
Let's get started!
MEXEM Review on buying IPO stocks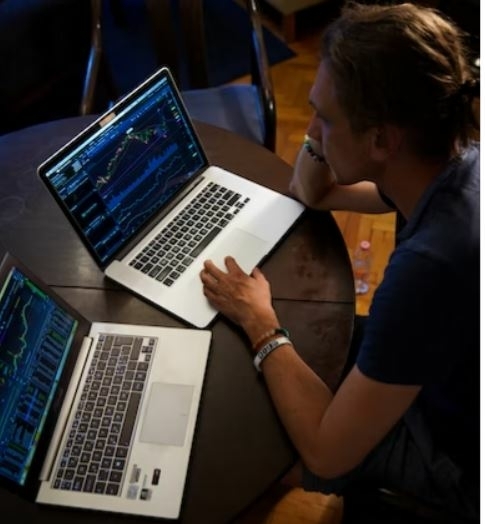 MEXEM is an interesting investment platform for investors looking to invest in stocks, ETFs, bonds, options, futures and more. They are a platform that provides access to a range of IPOs, allowing investors to buy stocks during their IPO window. This type of investment offers many advantages and MEXEM ensures that their clients get the maximum benefit when trading. Uniquely, this investment platform has a very large range of stocks and ETFs from over 150+ stock exchanges worldwide.
However, this MEXEM review and experience relates to buying IPO stocks. It is important to understand that through MEXEM you can only buy shares that are (just) listed. This is an important difference from IPO stocks.
It is possible to buy shares of a company at the IPO price. This is called the introductory price. It is a price you pay before the share becomes listed. So before it becomes available to investors on MEXEM.
Currently, within Europe, we can only buy new shares at IPO price through Freedom24.
Of course, this does not mean that MEXEM is not a suitable investment app for IPO shares. However, you can simply only buy the shares from the first day of trading. Moreover, MEXEM offers many great advantages as an investment app.
One of the key features that sets MEXEM apart from its competitors is their 'Smart Stock' feature that guides customers through every step of investing in a stock. This allows users to make informed decisions about where to invest and how much money to spend, reducing risk for inexperienced investors.
Other major advantages to MEXEM include:
An unprecedented range of stocks, ETFs, bonds, et cetera, on more than 150+ exchanges worldwide
Relatively low and transparent transaction costs
Many complex investment products for experienced investors
Handy features, such as a dashboard to keep track of total returns
In many ways, MEXEM is one of the best investment platforms within Europe.

MEXEM experiences with buying (IPO) stocks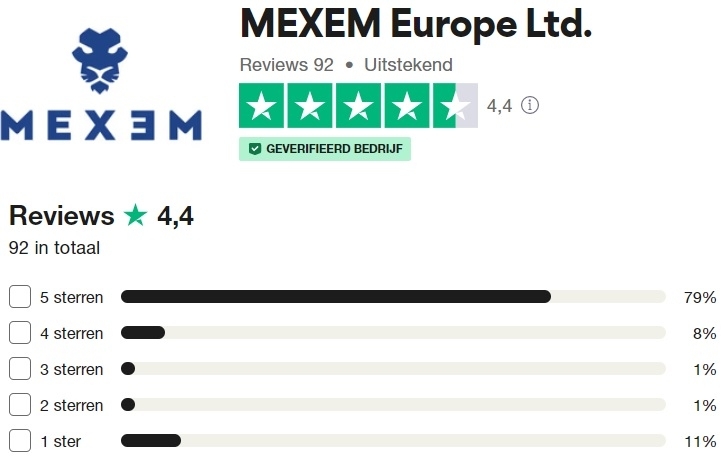 Overall, we acknowledge having positive experiences with MEXEM when it comes to buying shares and Exchange Traded Funds. The investment app is particularly suitable for advanced investors. They offer almost every ETF or stock imaginable. Be it from a small country in Asia, a stock from developing countries like Africa, or on the major stock exchanges. MEXEM has it all.
When we want to buy new shares at IPO price, we can turn to a broker like Freedom24. At MEXEM, we can buy almost all shares at the time they are listed. So in effect "after the IPO price". This price can be lower or higher at the time of listing.
Besides our own experiences, we can also probe the MEXEM experiences of other customers. In general, they receive these reviews:
79% give a 5-star review
8% give a 4-star review
1% give a 3-star review
1% give a 2-star review
11% give a 1-star review
Overall, most investors are enthusiastic. However, there is quite a large group who leave 1%-star reviews. These negative reviews have nothing to do with buying IPO shares at MEXEM, but are about the customer services and operation of the platform. The platform is large and complex. It may take some time before you understand how it all works. And in some cases, it all takes a long time, such as filling in questionnaires before you can start buying (IPO) shares. This sometimes feels cumbersome, which is why people have negative experiences with this.
Anyway: if you want to buy global stocks and ETFs, MEXEM is a great investment app.

What is an IPO stock?
An initial public offering (IPO) is a type of stock offering that takes place when a privately held company or corporation decides to become publicly traded on the stock market. It marks the first time that shares of its stock are offered to the public, and can be an exciting yet risky investment opportunity for those looking to grow their portfolios.
In essence, an IPO occurs when a private company "goes public" by selling shares of stock to outside investors. This process involves setting up an exchange listing with all necessary regulations as required by the Securities and Exchange Commission (SEC), allowing shareholders of the company to sell their shares publicly in order to raise money for further business growth.
How to buy new stocks via MEXEM
IPOs (Initial Public Offerings) are a great way to get in on the ground floor of a promising new company. But how do you buy new IPO stocks through MEXEM? Here's an overview of what you need to know about purchasing new IPOs via MEXEM, the leading digital trading platform for investors in Europe and beyond.
Open an account with MEXEM.
Once the account is set up, we can explore available IPOs using the search bar or browse through listed offerings.
It's time to place the order after finding a stock of interest.
Specify the number of shares and add any conditions (such as price limits). Once the order is submitted, it will be executed automatically when the stock goes live on the market and funds will be debited from the user's account.
Cost and Fees of buying new stocks via MEXEM
Investing in stocks can be a great way to make money, but it's important to understand the costs and fees associated with doing so. MEXEM is an online stock trading platform that allows users to purchase and sell stocks quickly and easily. But before you start investing through MEXEM, it's important to know what the costs are.
If you're looking to take advantage of this investment strategy, MEXEM might be just the platform you need. This online trading system allows access to IPOs in euros, helping capitalize on stock prices before they rise.
When it comes to cost, there are several factors that determine how much an IPO will run you through MEXEM. Of course, share price is the most important factor here; but there may also be fees involved depending on your account type or transaction amount. In general,when buying MEXEM IPO stocks, expect to pay anywhere from 0.30% up to 1%, plus any commission costs set by your broker or exchange banks.
Additionally, there are other fees such as withdrawal fees, currency conversion fees and account maintenance fees which may apply depending on your account type and activity level.
Disclaimer: this article in no way contains investment advice. The analysis may not be complete. You are responsible for your own investments. Investing in securities and other financial instruments always carries the risk of losing your capital. IPO investing, buying shares at IPO prices, may involve additional restrictions. Past predictions or performance are no guarantee of future results.