Dear long-term investor, what are the best stocks to buy now for 2022? In this article you'll find a selection of 10 best stocks to buy for 2022 (short term). First, we look at five interesting companies that may outperform the S&P 500 in 2022, and then we look at five interesting stocks in the prevailing corona era. It appears that corona will continue to persist. If so, it raises the short-term prospects of certain companies.
What are the best stocks to buy right now? Read on and find out!
Contents:
Best stock app to buy stocks now
Before we move on to the best stocks for 2022, it's helpful to have the right stock app. Do you already have an investment account? Then scroll on and skip this section.
Don't have an investment account yet?
At eToro we can buy stocks 100% commission-free. It offers commission-free investing in stocks. And more. They also offer a good selection of ETF's. They offer very cheap ETFs from Vanguard and Schwab (with a low expense ratio). Finally, eToro offers functionalities such as CryptoPortfolio, AutoCopy and fractional shares for those interested in them. Avoid CFDs at this broker, as >85% lose money in doing so.
Click here for more information about eToro.
A new broker to buy stocks is Freedom24. They have one of the biggest selections of stocks worldwide. Also, they are famous for their IPO investing. Freedom24 allows us to buy IPO at initial price, before they go to the stock market. Could be interesting, but beware of the risks with IPO investing.
Click here for more information about Freedom24.

Best stocks 2022 to buy now for short term
What are the best stocks to buy now for 2022? If we look purely at 2022 we may talk about the short term. Short-term investing brings more risk than long-term investing. However, taking advantage of strong momentum in certain industries can be very lucrative.
The world is immense. There are many best stocks. To arrive at a small selection is no easy task. Nevertheless, we believe that the following five companies are currently among the best stocks for 2022. This takes into account diversity in industries:
HP Inc. (HPQ)
Customers Bancorp Inc. (CUBI)
The Mosaic Company (MOS)
ON Semiconductor Corporation (ON)
PetroChina Company (PTR)
These companies have something in common:
Its stocks have relatively cheap valuations, have earnings growth and have strong momentum.
Is HP the best technology company in the world? Does PetroChina Company have an attractive long-term outlook? And will Mosaic Company change the world with its fertilizers?
No.
But at this particular time, they are among the potentially best stocks for 2022.
Why?
First, the contrast: world-changers like Tesla have sky-high valuations. This reduces the upside potential. In both 2022 and the long term. While the downside risk is high. With a few setbacks in a row, and this happens regularly, its business will be negatively affected. The result: price implosion.
The best stocks to buy now, however, have a low downside risk and high upside potential. Shares of HP Inc. and Customers Bancorp Inc. are relatively cheap. Both in relation to their profits and the competition. Moreover, they have strong earnings growth and the price momentum is positive.
Let's take a closer look at HP Inc. for an example. We named this share on our website at the end of 2021. I have taken a small position of 1%.

Why is HP Inc (HPQ) among the best stocks for 2022?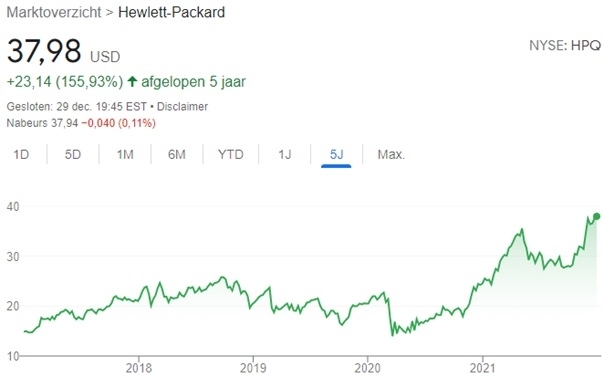 Hewlett-Packard, HP for short, is a big name in the West. It is one of the largest technology companies in America with hundreds of thousands of employees. They are one of the largest suppliers of computers, printers and related accessories. HP is not a fast-growing company. The annual revenue is somewhat stable. However, they do have a diversified business within IT. Geographic sales are also spread out. And, looking at Value, there is an interesting opportunity here.
The current valuation is very attractive, despite the lack of revenue and earnings growth. In fact, the company is buying back a lot of shares, so EPS growth is good for now. And on free cash flow in particular, HP is performing very well. As a result, they consistently pay dividends and frequently buy back shares.
HP offers a lot of Value. The stock is undervalued. Not only compared to the sector but also to direct competition.
The full analysis + guidance on how to trade can be found in the Happy Investors stock subscription.
A brief summary of key ratio's:
The expected P/E ratio for 2022: 9.18 (lower than sector)
The expected P/S ratio for 2022: 0.64 (lower than sector)
The expected P/CF ratio for 2022: 7.11 (lower than sector)
Revenue growth Y-o-Y is 12.09% (below industry)
Profit (EBIT) growth Y-o-Y is 47.11% (higher than sector)
Dividend: 2.7%
Risks: market saturation, innovation competition, inflation, et cetera
In a nutshell: HPQ is undervalued relative to the sector and its own historical valuation. It is not a spectacular company, but cash flow and earnings growth are strong. They are buying back a lot of shares, which, together with the momentum, could push the share price up further in 2022.
What are your thoughts on HPQ? Let us know in the comments below.

Best stocks 2022 in Corona time to buy now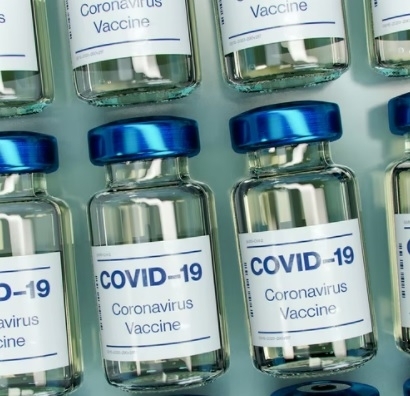 Corona is a separate theme within the best stocks for 2022. Once again, corona time seems to be permanent this year. The phase of booster jabs has come. Where will it end? Hopefully soon. But as an investor, this presents opportunities.
Here are 5 of the potentially best stocks 2022 in corona time:
Pfizer Inc (PFE)
Fulgent Genetics (FLGT)
BioNTech (BNTX)
Alphabet (GOOG)
Arista Networks (ANET)
If I had to choose one "corona" stock, I would buy Alphabet stock for the long term. Please note that this is not a buy recommendation. In addition, I have a 3% stake in this company myself. It is interesting to explore why this is potentially the best stock for 2022. For example, it has impressive financial performance. The valuation is expensive relative to the industry, but Alphabet scores hugely on annual revenue growth (±18%) and earnings growth (±17.5%). If corona persists into 2022, it is likely that revenue and earnings will receive a small boost.
Currently, corona leads to a separate branch of best shares in 2022. Not so much entirely focused on technology, but also within the pharmaceutical industry. Right now, stocks like Pfizer, Fulgent Genetics and BioNTech are in demand. They have strong (price) momentum.
Pfizer seems the safest choice out of these 3 best stocks in corona time. But to us, at the moment, Fulgent Genetics (FLGT) seems interesting as well. To be fair, we are not specialists within this industry. So you really have to do your own research. But if we look at the financial valuation and growth rates, Fulgent Genetics seems to be a potential high-flyer for the short term.
Is Fulgent Genetics the best stock in corona time for 2022?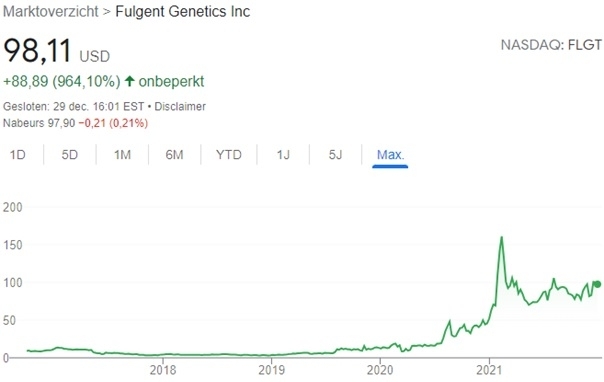 Fulgent Genetics, founded in 2011, is engaged in Next Generation Sequencing. It develops innovative medical products such as recently the HelioLiver Test. A multi-analysis blood test to detect liver cancer early. This best share began to rise rapidly before the corona time. And during the corona time, the stock takes a high. A little too high, which caused the market to come up with a justifiable correction.
In 2022, Fulgent Genetics continues to benefit from the continued corona time for now. In the meantime, they continue to develop new medical products. Its core business is growing. And despite a huge +964% price increase since inception, about 33% of all shares are still held by insiders. This is a very strong signal that the management team believes in the growth potential of its own company.
If we look at the financial valuation, it seems that the stock could explode. The market capitalization is only $2.9 billion. The current valuation includes a P/E ratio of 5.11, a P/B ratio of 2.8 and a P/CF ratio of 4.87. Relative to the industry average, Fulgent is undervalued.
And it's getting better.
Expected revenue growth for 2022 is 163% with expected earnings growth of 1.083%! And to think that they are already achieving a 73% profit margin (EBIT). On every front, Fulgent is currently scoring excellent results. Of course, this is highly time-bound due to corona time. The end of corona would be a big risk for this stock (in the short term).
This is a very strong case for why Fulgent Genetics is among the best stocks of 2022. Right now a strong share price appreciation is plausible in the short term. This is reinforced by a strong CEO, little to no debt and a nice cash position.
Of course, there are risks. Right now, the biggest risk at FLGT is that corona time ends. This will lead to a very sharp decline in sales and profits. If this is the case, the stock price will fall. This is a large and plausible risk, as an estimated 85% of current revenue comes from corona testing.
For us, unfortunately, this potentially best stock is too risky. It is more or less speculation on a sustained corona period. On the other hand, the stock is so cheap (in valuation), that there is room for setbacks. However, be careful that this does not become the "next Galapagos".
Best Shares 2022 for Renewable Energy
Sustainable stocks, like renewable energy stocks, have had a spectacular year. A little too spectacular if you ask us. Valuations have skyrocketed. As if they were technology stocks. So even in 2022, renewable energy is expensive. Then I am talking about the best shares. Yes, they have strong growth potential. Especially if governments continue to invest heavily. It is therefore interesting to make your portfolio more "green".
The only question is: when do we buy?
It seems obvious that shares in renewable energy can offer a lucrative future. As a long-term investor, it is surmountable if we pay a higher price. But a too-high price is never good. The consequence is that a share can then be in the red for years. Therefore, we want to buy the best shares for renewable energy at a favorable stock price.
How do I find the best stocks to buy now?
In this article, we looked specifically at the best stocks for 2022. If you ask us, it's better to take a long-term view. The best stocks are the ones that give exponential returns over the long term.
Chasing short-term gains is time-intensive, riskier, and more expensive (higher transaction costs because of more frequent trading).
Long-term investing requires thorough preliminary research into the best stocks. Then it's a matter of buying and being patient. Let time and money work for you. A patient investor can thus achieve high returns.
How do I find the best stocks?
Look for strong, profitable companies with a sustainable competitive advantage and favorable stock price, ideally operating in a growing market.
Past examples abound: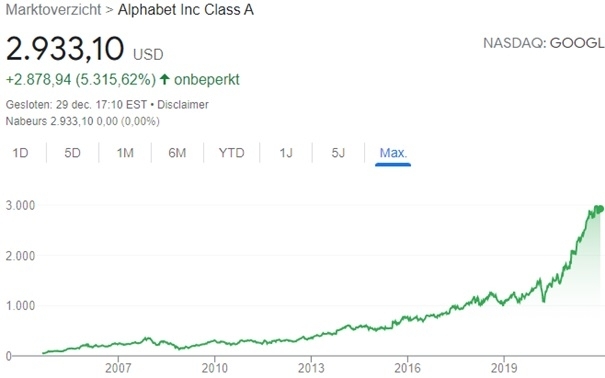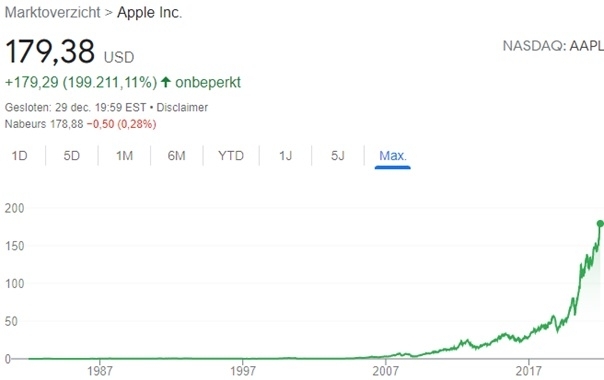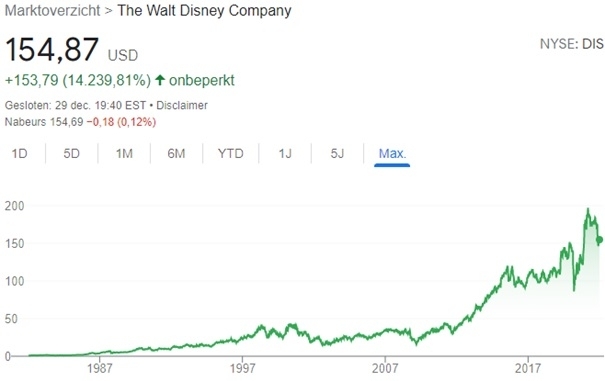 Often the most unique companies have a high price tag. For example, Alphabet structurally has a higher P/E ratio than the industry. Only in 2008 during the financial crisis and in the years 2011 - 2012 was its P/E ratio lower than its own average (around 17). It is therefore in exceptional cases that the best stocks have a low financial valuation.
However, this says nothing about Value.
If we look at Value, it is about the future (intrinsic) value of the company. The current financial valuation tells only one side of the story. The other side is the future perspective. In other words: revenue and profit growth.
Companies with strong leadership and a sustainable competitive advantage have a higher chance of structural revenue and profit growth. Especially if this is in a growth market (due to competition). Can you buy such companies at a favorable share price? If so, you have the best share in your portfolio. This is also perfect for young investing.
Don't underestimate the value of the stock price. Nvidia (NVDA) is a unique company. But its current financial valuation is very high. Such that it is likely that Nvidia will make minimal share price gains over the next 5 years. I have made a lot of profit thanks to shares of Nvidia, but today I would not buy her because of the expensive stock price.
Long-term investors with patience are usually rewarded.