Dear Happy Investor, investing in virtual reality seems to be a growth market. The big Facebook has even changed its name to Meta Platforms, referring to the metaverse trend. In this article, we discuss potentially profitable opportunities to invest in virtual reality. We look at popular "VR" stocks and ETFs, as well as cover some creative ideas. 
On to financial independence!
Content
4 Ideas to Invest in Virtual Reality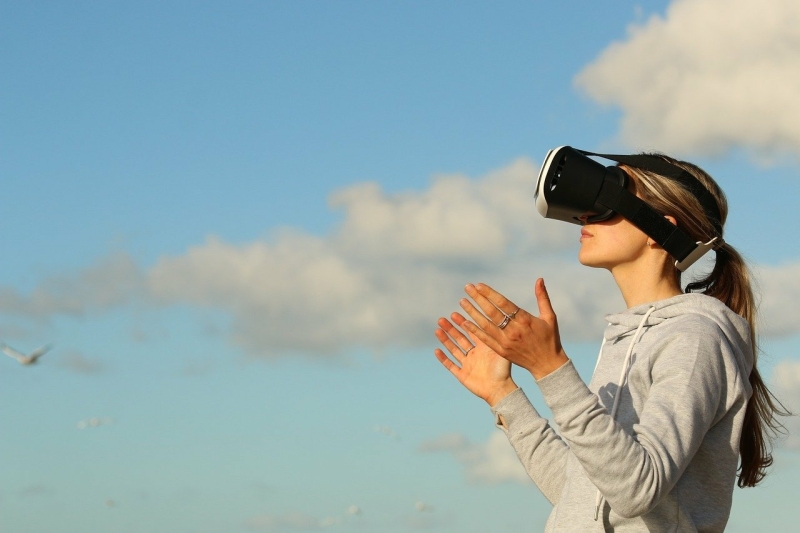 We can invest in virtual reality through stocks and ETFs. We'll talk about that later. First, let's look at alternative ideas. Below are four ideas for investing in VR. With some ingenuity, you can get a serious revenue model out of these. But as with anything, a successful business only blossoms with inexhaustible persistence.  
Idea 1. Renting the Virtual Reality Headset
Virtual reality headsets are now somewhat expensive. The Oculus Quest costs USD 600, while the HTC Vive costs up to USD 800, not including the powerful computer required to utilise either one. As a result, virtual reality headsets are more of a luxury item than a commonplace equipment.
That was the case with cellphones and even personal computers in the early days. Because technology is still not cheap, but people are still interested in experiencing VR, you may start a company renting out VR headsets and PCs. Your company may target customers who want to test new technology but aren't sure whether they want to spend money in purchasing their own.
Idea 2. Start a VR Blogging Business
Virtual Reality is the ever growing field and it has not downfall foreseen till date. If you have a sheer interest in the field you can start a blog and grab the opportunity to earn through Ads and affiliate marketing. As mentioned, the VR products are high priced and so does the commission. If you are successful in building your audience, you can sell the high ticket products to earn suitable commissions. The story is not going to end here as you will be building an asset that could be sold out in millions (depending on the sales you had with the blog). 
Idea 3. Virtual Concerts
Musicians and concertgoers will be enthralled by VR's possibilities. Consider converting your garage band jam session into a live event with an infinite number of spectators. All without having to leave the comfort of your own home. Bands who are unable to organise their own shows in pubs and other places will take it upon themselves to promote their music. Musicians will benefit from this, and many corporations and promoters will join in on the fun.
It takes some creative effort to figure out how to make money from this potential investment within VR. On the other hand, if no one is doing it yet, the undiscovered opportunity may be the greatest.
Idea 4. Virtual Real Estate
Every year, most of the families rent out various out-of-state Airbnb properties. Obviously, they won't able to get a whole sense of each of them until they arrive there. This isn't usually an issue, but there have been instances when a virtual tour of the home would have made the lease choice much simpler. This will make it simpler for house purchasers to feel at ease about purchasing out-of-state properties, resulting in easier sales for realtors. Realtors will benefit from this, but so will 3rd-party firms who perform the legwork to get properties VR ready. They may charge flat rates or even a percentage of the home's selling commission (real baller status).
The idea: invest in a VR business that provides VR production of homes. You can charge a flat rate for this or perhaps a percentage of the home's sales commission.
Stocks to Invest in Virtual Reality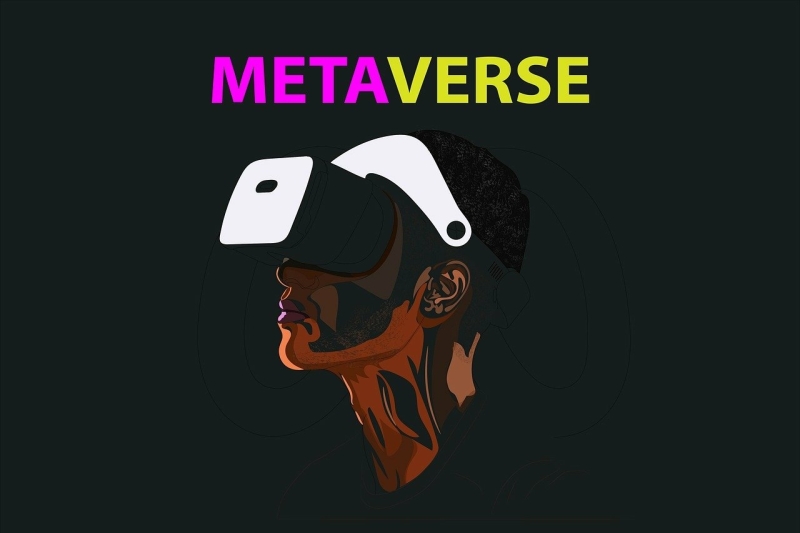 Starting and investing in your own virtual reality company may be very lucrative in the long run. On the other hand, the risk is high and it requires a lot of effort (time, energy and money). If you don't have a good idea, it might be better to invest in VR stocks. Why be difficult when you can hitch a ride on the success of large, established parties? 
Of course, investing in companies does have its risks. You also need to understand financial analysis, because you want to buy shares at a favorable price. 
Below you will find, purely for inspiration (not a full analysis), some interesting Virtual Reality stocks for further investigation. 
Alphabet
Investors don't have to follow risky, out-of-the-box tech stocks to generate money. Consider the metaverse to be the next stage of development for premier technology businesses that have the necessary assets to make this all work. 
Alphabet has a USD 139 billion cash war chest to fund investments. For years, it has been investing in improved technologies, which is a part of Google Maps. But they are not going to restrict themselves there but extending their interests in metaverse technologies. 
Meta Platforms
Meta Platforms could be the next big opportunity to double your investment within years but it could not work as well. Before taking it seriously you need to have a prudent assessment on its technology and news updates. Facebook has launched its Meta Platform and initially investors did not shy to put billions of dollars due to the competitive repute of Facebook. However, there are some issues with that. Firstly, it is directly connected to Facebook. We can say that Facebook will be working as a co-market mover with the Metaverse. Facebook users were depleted in the recent past which cause CEO a huge loss. The market is so competitive as TikTok has taken off Facebook in the rise in growth in percentile. However, since the technology on which MetaVerse is based could be trusted for a longer run.
Unity and Take-Two Interactive
Investing in virtual reality can be done through various stocks. Video game developers like Take-Two Interactive also belong to this group. Perhaps even more interesting is the technological capabilities of Unity. This company's core business is to build 3D worlds. This is crucial for a virtual world. Unity has one of the best technologies. Virtual is starting to look more and more like real life. But the stock also has a high valuation because of the high expectations. Therefore, this stock has more risk.  
Besides Unity, there are other interesting stocks and crypto currencies for investing in the metaverse. 

Virtual Reality Investing with ETF's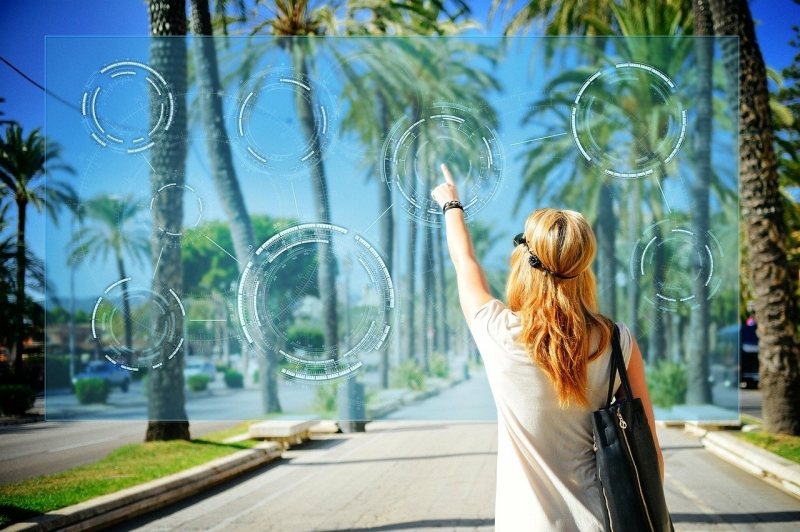 There is not yet a theme ETF completely focused on virtual reality. There are basically too few listed companies for that yet that focus purely on virtual reality. There is, however, a small mutual fund that focuses on the metaverse. In addition, there are other, more diversified, ETFs that are tangentially related to this domain. 
Note: for young investing there might be more interesting ETF's than the ones mentioned below.
Roundhill Ball Metaverse ETF (METV)
This virtual reality ETF is entirely focused on the metaverse. The fund contains 45 stocks, with the largest positions in Nvidia, Microsoft and Meta Platforms. VR stocks such as Unity and Roblox also belong to this high-risk fund. Recently, this VR ETF has fallen rock hard due to high valuations. Buying ETFs at lower levels is always wise for long-term investors, but keep in mind that there is considerable volatility given the risky nature. By the way, the tracker is not cheap with 0.59% annual management fee. 
As far as we know, we cannot buy this ETF at most brokers. It should be available soon on the worldwide broker freedom24.

ROBO Global Robotics & Automation Index ETF (ROBO)
ROBO monitors the ROBO Global Robotics & Automation Index, which measures the performance of enterprises involved in robotics, automation, and artificial intelligence (AI). The ETF makes investment decisions with firms creating intelligent systems technology that is capable of detecting, processing, and acting, as well as companies that use such technology.
The ETF has a hybrid strategy in which it invests in a combination of value and growth stocks. It is spread across various market capitalizations and established markets. Vocera Communications Inc. (VCRA), a healthcare communication and workflow optimization firm, iRhythm Technologies Inc. (IRTC), a digital healthcare company, and Harmonic Drive Systems Inc., a supplier of semiconductors and robotics equipment, are the fund's top three positions.
Global X Robotics & Artificial Intelligence ETF (BOTZ)
BOTZ monitors Global Robotics & Artificial Intelligence Thematic Index, which is made up of firms that stand to gain from greater acceptance and exploitation of robotics and artificial intelligence (AI). Companies active in artificial intelligence are included in the fund. Over 80% of the fund's portfolio is made up of industrial and information technology stocks. 
Here are few of the top holding companies:
NVIDIA Corp. (NVDA), a chip and graphics processing unit manufacturer. 
ABB Ltd., a Swedish-Swiss robotics and automation technology company.
ISRG, a manufacturer of automated products used in surgeries.
SPDR S&P Kensho New Economies Composite ETF (KOMP)
The S&P Kensho New Economies Composite Index is tracked by KOMP, a multi-cap, blended fund. The index is made up of firms that are taking use of advances in exponential computing power, AI, robotics, and automation. The fund invests in stocks from both developed and developing economies. The portfolio's three main components are application software, semiconductors, and healthcare equipment stocks.
Teledyne Technologies Inc. (TDY), a maker of aerospace and defence electronics, digital imaging, and related solutions; Bruker Corp. (BRKR), a maker of scientific instruments for molecular and materials research; and Vonage Holdings Corp. (VG), a cloud communications provider, are among KOMP's top holdings.
As indicated, METV is the most pure ETF for investing in virtual reality. However, our tip is to think more broadly. Investing in virtual reality seems like a relevant and growing topic, but no one knows for sure how the world will develop. Therefore, preferably, choose more diversified ETFs. The examples above are an indication of this, but on our website you will find a lot of research on the best ETF's.