Dear Happy Investor, Buying Shiba Inu coin is quickly and easily done through well-known crypto brokers like Bitvavo. However, the accessibility is very concerning. A broker doesn't warn about the huge risks that Shiba Inu has. We do. And our advice is very specific: never buy Shiba Inu coins as a long-term investment! Our Shiba Inu price forecast is -99% in the long run. 
In this article, we explain why.
Why should we buy Shiba Inu coin?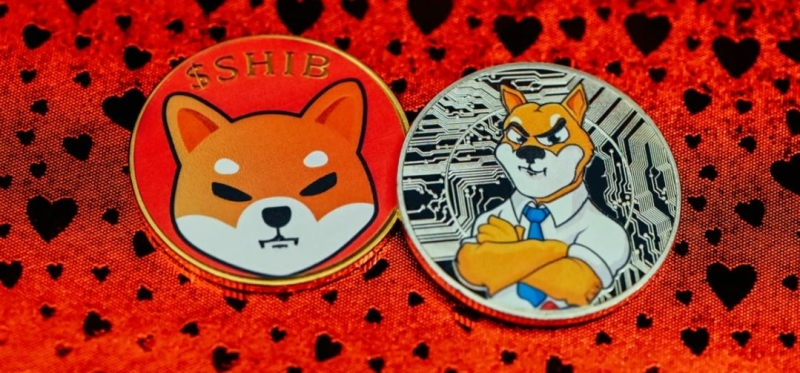 There is a big difference between buying Shiba Inu for the short vs. the long term. For long-term investors, it is very simple: never buy Shiba Inu coins! 
For short-term investors, there may be reasons to buy Shiba Inu coin, as long as you understand that it gives extreme risks of speculation.
The price of this cryptocurrency is extremely volatile due to random external influences, such as celebrity tweets and community sentiment. While the value can skyrocket, there is also the risk that it will plummet if the community loses interest in it. The price is completely dependent on the hype. Once this hype disappears, then Shiba Inu is worth $0. 
For the long term, it is a very risky and unprofitable cryptocurrency. It has no value. No use case. It solves no problems or offers no advantages over other cryptocurrencies or fiat currencies. It's just a novelty. A hype. 
We dare to state with certainty that Shiba Inu is not a reliable investment. Why buy Shiba Inu when you have so many good alternatives, like the best stocks or safer dividend ETFs?

Short-term trading in Shiba Inu
The only reason to buy Shiba Inu is that you are emotionally affected and greedily pursuing extreme price gains she has shown in the past. And yes, we are not ruling out the possibility of this happening again in the future. Herds are not rational when they smell money. 
As far as we are concerned, swing trading and/or day trading is the only way to profit from Shiba Inu and its extreme price volatility. This means short-term trading, with very high risk. 
If you decide to trade Shiba Inu, it is crucial that you only invest with money that you can lose 100%. This means small amounts. It also doesn't have to be more. If you are lucky, you can make a nice profit with a small amount. But assume that you will lose it.
Buy only when the price of Shiba Inu is on a technical buy signal, and the price rises quickly after that (this is called momentum trading). For this, you will need to know well how technical analysis works. Follow a day trading course and/or practice for many hours on a demo account of a day trading broker before starting with real money.  
Why you should not buy Shiba Inu coin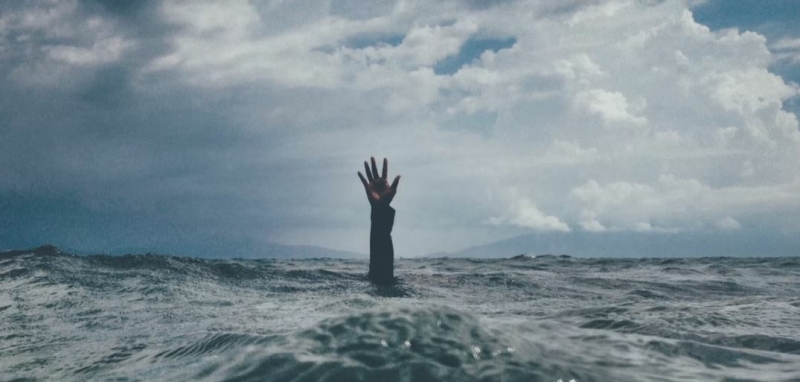 Investing in Shiba Inu involves extreme risks. As indicated, you should never buy Shiba Inu as a long-term investment. Just don't. It is a hopeless crypto project. Is it trying to make the world a better place? No. Can you do anything with it? No. Case closed. 
The very reason not to buy a Shiba Inu (for the long term) is precisely that it has no intrinsic value. The price is entirely driven by supply and demand. This need not be an issue, but the problem with Shiba Inu is that it is hype. And the hype is quickly over when the price collapses by 80%. From that point, a plausible loss of 100% follows. 
Are you an advanced swing or day trader? In that case, playing with Shiba Inu can be fun, but as a beginner, you have to take into account the big risks. The biggest risk is described above. Below are five additional risks.  

Shiba Inu coin risk 1. Extreme volatility
Shiba Inu is one of the most volatile cryptocurrencies out there. Its value can fluctuate wildly in short periods of time, making it an unreliable investment choice. Admittedly, for short-term traders, this is precisely what makes it interesting. But it is our belief that you are always fighting against the odds, as the greatest chance is that Shiba Inu will fall in value over time. 
The coin was initially developed as a parody of Dogecoin, and its "real applications" emerged only after its phenomenal growth. Cryptocurrencies like Bitcoin and Ethereum, which are designed to solve specific problems, are in stark contrast. Ethereum, in particular, may be among the best cryptocurrencies in the long run.  
While it's true that the Shiba Inu has risen in value recently, it can just as easily plummet back down as demand wanes or another cryptocurrency takes over as the "new crypto coin with potential." You don't want to be left with something that could be worth less overnight. Investing in hypes is therefore extremely risky. Especially if the asset is worth nothing. 
As part of last year's crypto craze, Shiba Inu gained enormous notoriety as a small crypto with potential. The meteoric rise was partly due to retail investors who bought to drive up the price, only to sell soon after and make a quick profit. But it is not clear how long this trend will continue. Or whether it will persist at all. The Shiba Inu coin may well end up like Beanie Babies: an exciting fad that quickly fades into oblivion when people realize there is no real value behind it.
Shiba Inu coin risk 2. Transactional currencies are subject to constant competition.
Shiba Inu is the most basic currency. The platform lacks a strong infrastructure, so it doesn't add any value unlike some other defi coins with potential. For this reason, it can only serve as a transactional currency. In contrast, some of the most popular transactional currencies include Bitcoin, Bitcoin Cash, Litecoin, Monero, Dash, Ether, XLM, and ZCash. Then why should we buy Shina Inu coins?
And these cryptocurrencies are used by millions of people every day in their day-to-day activities. So, it will be difficult for SHIB to break into such a saturated market that is dominated by a large number of currencies. 
SHIB may lose its appeal once it is involved in relatively low transactions over an extended period. As a result, a decline in liquidity will pour into the asset, trading volumes will be hit hard, prices will fall to new high lows, and market capitalization will drop back to the small-cap territory.
Shiba Inu coin risk 3. Limited use cases
For the time being, Shiba only has a few use cases. Shib's main use case is as a means of exchange, but it's struggling as a method of payment as well. Cryptwerk reports that only 112 of the total merchants accept SHIB. That's not even a drop in the bucket in comparison to the 7586 establishments accepting Bitcoin, 3887 accepting Ethereum, and 3127 accepting Litecoin. 
Due to its limited use case, the Shiba developers created two additional tokens to pull the system: its LEASH token is meant to serve as a reserve asset, while its BONE token is intended to be used by the community for governance/voting purposes. Yet neither coin is popular enough to have a market capitalization or rank among the top 3000 traded coins. Its limited use cases make it a risky investment.
Shiba Inu coin risk 4. Not an Independent Blockchain
Shiba Inu doesn't have its independent blockchain but run on Ethereum. Like Shiba Inu, Tron and Binance also started out as ERC-20 tokens. However, currently, they are running on the Binance Smart Chain and Tron Network, respectively, and have built decentralized exchanges with PancakeSwap and JustSwap, which compete with Uniswap of Ethereum. 
Shiba Inu coin risk 5. Flows of supply are highly concentrated.
Supply and demand drive the value of a cryptocurrency. If there is a limited supply and high demand, the value of cryptocurrency will increase. However, the cryptocurrency will likely fall if supply rises significantly or demand declines.
The problem with Shiba Inu is that its spectacular performances have made it very tempting for people who have secured huge gains to sell and lock them in. Putting up enough coins for sale will increase the supply, which will cause Shiba Inu prices to drop.
It is also concerning that just ten accounts control nearly 65% of all Shiba Inu coins. Moreover, more than 81% of all Shiba Inu coins are owned by only 100 accounts. A massive wave of volatility is possible if any of these large accounts sell their coins. In an analysis by Coinbase, the average holding period for Shiba Inu investors is 13 days. So if momentum traders and market speculators start pulling out in Shiba all at once, the pullback could occur quickly, potentially crushing long-term investors.
Conclusion about buying Shiba Inu coin
Shiba Inu is not a safe or smart investment by any conventional standards. Its popularity is based purely on hype. You can benefit from the ups and downs in the short term, but Shiba Inu is an absolutely hopeless investment for the long term. If you are a serious investor, you do not want to buy a Shiba Inu coin. 
The fact that you read this article is good. Apparently, you have considered it. The question is: why? Did you hear great stories from a drunk friend at a party? Someone who happened to get lucky and make a few tens? 
Be smart. You are not a follower, but a leader. Invest in yourself first. Learn how successful investing works. After that, you would never consider buying Shiba.