Dear Happy Investor, the risky crypto market is falling rock hard in 2022. It's only logical: few new cryptocurrencies actually have a use case. That is: they solve a problem and thereby create value. Will there be new crypto coins that are valuable in 2022? Perhaps. In this article, we describe 10 of the newest crypto coins with (some) use case. 
Is it a good investment? Possibly not. Consider new, small crypto as an asymmetric investment. Asymmetric investing means that downside risk is small, while upside potential can be high. In addition to small crypto, high-potential small cap stocks are another example. Sounds good, but the risk of losing money is very high. Keep that in mind.  
On to the newest crypto in 2022!
10x Newest Crypto of 2022 with (some) potential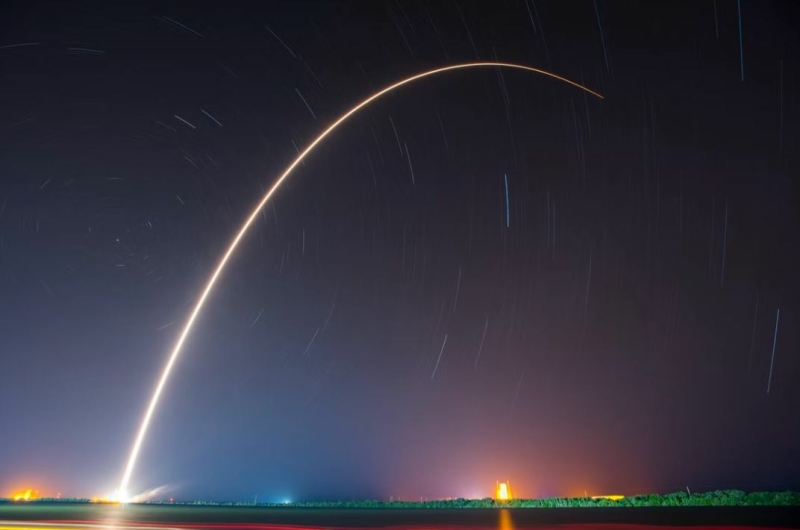 As the second half of 2022 is going to end soon, it's a good opportunity to take a look at some of the newest crypto coins that have launched so far in 2022. 
Following are the 10 newest crypto coins of 2022 that have a concrete use case and (some) potential to grow in the future. However, since the crypto world changes in a blink of an eye, you should expect that some coins will likely change their strengths or weaknesses while others will remain the same.
Lucky Block
SeeSaw Protocol
Ape Coin
The VIX Token
X2Y2 Token
KASTA 
TENKA Coin
DEPO 
SHRK 
OME Token
You can buy some of these new crypto through Bitvavo or other crypto brokers. 
Are these good investments for a long-term investor? Time will tell. The uncertainty is very high. Don't take too much risk: only invest with small amounts that you can spare based on extensive research. 
Our opinion: why take unnecessary risks when you can also invest in the best stocks for high returns? Or for the more passive or risk-averse investor you can opt for the best ETFs and/or global funds. 
Let go of your desire to get rich quick. Be patient. Anyone can get rich in the long run. All you need is discipline. And yes, let that be tough.
Warning: be sure to do proper research before you decide to buy anything. Scams are especially common in the crypto world. Also in 2022. We therefore do not give buying advice!

Newest crypto coin 1. Lucky Block
Lucky Block is one of the best newest crypto currencies trending in 2022. The crypto project only began trading in January, but quickly reached $1 billion in "crypto unicorn" valuation. Why. 
Lucky Block is a blockchain-based lottery powered by Binance Smart Chain that uses blockchain technology to improve transparency, speed up draw times and increase odds of winning. The nature of lotteries in particular and online gambling in general is expected to change as a result of this new technology.
Token holders will receive rewards for their investment in the LBLOCK ecosystem, with a share of all fees generated. Additionally, due to the built-in "burn rate" in Lucky Block, supply decreases over time, which can drive prices higher. Decreasing supply can be beneficial, but not all-important. 
The founders of LBLOCK promise token holders that it will be a smart investment in the future. That remains to be seen. There are plenty of scams out there, even in 2022. But one thing is certain: LBLOCK is getting a lot of attention.
Newest crypto coin 2. SeeSaw Protocol
On April 8, 2022, the Seesaw Protocol (SSW) officially launched, and the token's popularity captivated the crypto community. Currently, SSW, the native token of the protocol, is listed on one of the world's largest decentralized exchanges, Pancake Swap (CAKE). Additionally, it is available on SeesawSwap, the project's own platform. 
New cryptocurrency SeeSaw Protocol aims to maintain a high level of security without any possibility of tampering or hacking. Due to the implementation of blockchain technology, the protocols are highly technical and impossible to tamper with. 
Seesaw Protocol (SSW) has successfully accomplished all of its goals so far, including the creation of the SSW token on the Binance Smart Chain (BSC), the launch of the multichain bridge, and the listing on Pancake Swap (CAKE). Many investors consider a project's strict adherence to timelines and development objectives as a sign of trustworthiness.
Newest crypto coin 3. Apecoin
Launched in March 2022, ApeCoin is on track to be one of the top cryptocurrencies of 2022. ApeCoin (APE) is designed to operate in a similar way to other popular cryptocurrencies such as Bitcoin and Ethereum. It combines advanced cryptography and blockchain technology to ensure the security of transactions. Basically, it is an ERC-20 token associated with the Bored Ape Yacht Club or BAYC. 
With ApeCoin DAO, its community can design blockchain-based games and services, along with creating physical and virtual goods. 
Due to the high level of hype in the market, it is likely that ApeCoin has great potential for growth in 2022 as the newest crypto. But as you know, hype is dangerous, and the way down goes rock hard. Besides, why on earth do you call a project ApeCoin? Perhaps a fan of Planet of the Apes....
Newest crypto coin 4. The VIS Token
The VIS token is an ERC20 token used for staking rewards and content rights exchange. It went on sale in April 2022 and can only be used on the Envision ecosystem. The more people use it, the more market capitalization and utility will grow.
VIS offers three key features that will reward long-term investors with an overall organic price appreciation.
VIS burns 0.2% of all transactions to keep inflation in check. Furthermore, 0.5% of all VIS transactions are locked to a liquidity pool, causing the circulating supply to fall and liquidity to rise as adoption grows. Additionally, each VIS token has a fixed maximum supply. All of these features show the VIS coin's potential as a long-term investment. 

Newest crypto coin 5. X2Y2 Token
In the highly volatile cryptocurrency market, the X2Y2 token is emerging as one of the newest cryptocurrencies. It is the native token of the decentralized NFT platform X2Y2, which connects crypto investors with multiple crypto wallets such as Coinbase Wallet, MetaMask, imToken, WalletConnect, and many more.
ERC-20 coin X2Y2 runs on the Ethereum network. With its airdrop in February 2022, X2Y2 sparked a wave in cryptocurrency circles. The token serves as X2Y2's fee-sharing and governance token. Only 130.000.000 (13%) of the 1.000.000.000 (1B) Tokens X2Y2 are currently in circulation. In other words, with $43 million in market cap, the fully diluted market cap of X2Y2 Token is $340 million, which shows its growth is likely expected to continue in the future.
Newest crypto coin 6. KASTA Coin
Launched in April, KASTA is one of the emerging cryptocurrencies in 2022. KASTA Coin is the native token of Kasta, a blockchain-based alternative mobile payment platform that makes payments simple, easy, and accessible. In the Kasta ecosystem, the KASTA token offers many use cases and it has various benefits. Additionally, users can trade KASTA like any other cryptocurrency. 
Investing in KASTA will reduce exchange fees, improve yield rates and provide users with even more benefits like limited design debit cards and cashback. KASTA also provides free instant cryptocurrency transfers. KASTA will play a key role in the growth of Kasta's company and in making the idea of global cryptocurrency adoption a reality.
However, Kasta is yet another "latest crypto currency for mobile payments." Hundreds of similar crypto projects have preceded it. All have failed. What would make Kasta better? We estimate the chances of success are low.
Newest crypto coin 7. TENKA Coin
The most talked-about ecosystem in the crypto space is play-to-earn gaming. This also includes the real estate metaverse. Approximately 50% of the total DApp activity was accounted for by blockchain games, according to the Q1 Dapp Radar report. And $TENKA is the native token of Ignite Tournaments, another play-to-earn game that's changing the way NFT gaming is played.
Participants can create their own tournaments through this decentralized esports tournament platform by staking $TENKA as the entry fee. For Ignite Tournaments, this token provides esports competitors with in-game currency and reward mechanisms.
Ignite Tournaments has raised more than $10 million from crypto venture capital firms like Infinity Venture Crypto, Ascensive Assets, and Animoca. TENKA coin is one of the newest crypto in 2022 for those interested in the gaming / metaverse space.
Newest crypto coin 8. DEPO Token
This token stands out from every other token on this list because it is tied to innovative technology. DEPO is the native coin of DePo, which is the world's first decentralized multi-market platform. In DePo, users can store, trade, and manage all their cryptocurrencies in one place, with a centralized dashboard integrating all crypto markets.
The service is not limited to tokens only. A wide range of non-fungible tokens and DeFi crypto are available on the platform. In addition, DePo promises to maximize investors' gains by getting them the best deal on the global crypto market with every trade they place. Nice words, but whether they live up to them?
The DEPO token is at the center of it all - you can stake it for passive income and benefit from a tiered referral system and a 50% revenue share. DePo knows there will be skepticism among investors about a coin so new and unproven. So a fixed cap of 1 billion tokens has been set. As a sign that DePo is taking a long-term view, the company has locked 30% of the total supply in Unicrypt for a period of 12 months.
We find the latter to be particularly hopeless: a long-term investment is not 12 months, but rather 10 years. Are you confident in your project? Then show balls and lock in tokens for a longer period of time.

Newest crypto coin 9. SHRK Token
Launched on March 3, 2022, SHRK Token was issued on BSC. SHRK is the native token of SharkRace Club. SharkRace Club is the first Metaverse game with a Play-to-Earn RPG game and a Rarity Upgrade Platform. IT is an initiative that combines NFT art and a P2E game.
A unique feature of the generative NFT Shark Collection is that it featured high-profile artists who have worked with big illustration companies such as Disney and designed the Olympics' logo for KV. Nevertheless, as far as we are concerned, not the best newest crypto currency of 2022.
Newest crypto coin 10. OME Token
Launched in April 2022, $OME is getting a lot of buzz, and it has already generated a loyal following. $OME is the native token of O-MEE, which is a global social subscription and NFT marketplace. Using the platform, creators can upload pictures and videos, live stream to their followers, and blog their latest accomplishments. 
Through the O-MEE plug-in, users can republish and mint content on their profiles so that their followers can like, interact, and share it. All content can be created into NFTs and sold on the NFT marketplace on the platform. $OME is a token that has next-generation features such as purchasing NFTs, subscription payments, tip and donation payments, and staking and farming.
Smart concept, but OME Token will not belong to the best latest crypto as far as we are concerned.
What do you think is the best new crypto in 2022? Let us know in the comments below.