Dear Happy Investor, This article focuses on which Social Media stocks we can invest in. If we look at the life cycle of an industry then Social Media is currently in the "maturity" phase. This is the phase where the masses have been reached. This is also the phase where the big companies have proven themselves with an effective revenue model. From these companies, you should not expect big growth, but stable growth. There are also some emerging Social Media channels that are growing faster than the rest.
In my opinion, there are a few interesting Social Media stocks in which we can invest. Below I indicate which one is the most interesting based on potential growth in the near future (3 – 7 years). And don't forget to read the conclusion 😉 .
Do you have any questions and/or comments? Feel free to ask them in a comment at the bottom of this article.
Let's get started!
Contents:
What Social Media Stocks can I Invest in? 10 Options!
10 options for investing in social media stocks
1 – 3. Social Media stocks Facebook, Instagram and WhatsApp
Conclusion on investing in social media stocks
10 options for investing in social media stocks
Below we are going to discuss 10 options for investing in Social Media stocks. I will briefly answer the question about whether or not to invest in the Social Media channel. Please note that no stock from this list qualifies for my personal investments. I have strict requirements for stocks, and want to purchase only the best companies. For me, Social Media stocks are not one of them at the moment.
1 – 3. Social Media stocks Facebook, Instagram and WhatsApp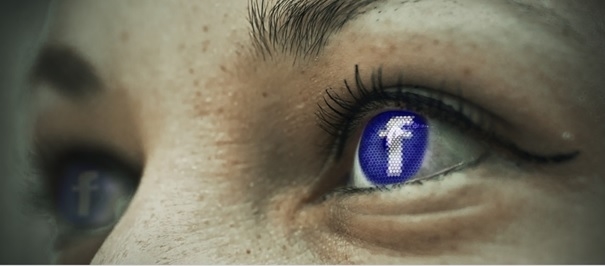 The largest social media stock you can buy is that of Facebook, Inc (FB). This company has a market value of 940 billion. In the past year, they posted 95 billion in revenue, including 34 billion in profit!
Now you may think that the social media stock of Facebook is not interesting because the popularity of the platform is declining. And in a way this is true. Nevertheless, they still have the potential to grow and are also looking for other ways to stay relevant. Think about the Facebook video stream and marketplace. In addition, Facebook is forward-looking by purchasing Instagram and WhatsApp. The company is looking to integrate these channels.
As a long-term investor, it is important to look at the facts. Yes, Facebook may not be that interesting anymore. However, it is an important fact that Facebook is a pure profit machine. Not many companies have a 35% profit margin and make 34 billion in profits in one year! In the process, they have made strategic acquisitions with Instagram and WhatsApp for further growth.
However, the downside of Facebook stocks is that, at the time of writing, the valuation (Value) is on the high side.
Facebook is not the best stock on my list. However, it is an excellent stock that is likely to give positive returns in the long term.
You can buy all Social Media Stocks and ETF's commission-free at eToro via this link
4. Social Media Stock Pinterest
In terms of growth potential, Pinterest (PINS) is the most interesting social media stock you would want to invest in. Compared to Facebook, it is a riskier stock. For example, Pinterest is still relatively small with a market value of 44 billion. It records an annual turnover of (almost) 2 billion but is still loss-making at 8 million.
These numbers mean that you would want to buy Pinterest primarily on its growth potential (see its Y-o-Y revenue growth). From that perspective, you can potentially get higher returns with it compared to Facebook. It's just that the risk is higher.
Also with Pinterest, the valuation is unattractive. For example, the P/S ratio is 22.8 and the expected P/E ratio is 70 (which is high).
Happy Investors Recommendation: Higher Return and Lower Risk? Tip: Asymmetrical Investing!
What if you could get higher stock returns while having less risk. Sounds too good to be true? It's not if you know how to start with asymmetric investing. These are investments where the potential gain is greater than the potential loss. The only way for asymmetric investing is if you have a lot of knowledge and experience. This is for advanced professionals and is also used in the largest mutual funds with a minimum deposit of millions.
I'm not an expert in asymmetric investing, but I do know a very good party named Capitalist Exploits which I highly recommend. I've joined their Membership one year ago and it brings a lot of value for unique investment opportunities with commodities. I'm talking about +300% gains on Uranium, Copper, Agriculture, and 60+ buying opportunities. The Membership brought me a significant return on investment! These are true professionals. In addition, they also have a free newsletter where they share masterful tips and research on asymmetric investing with us once a week.
Want more information? read my full Capitalist Exploits Review and Experiences
5. Social Media stock Twitter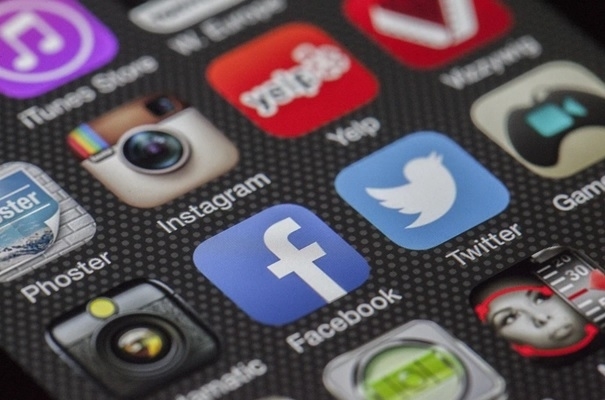 Twitter (TWTR) also belongs in the options of investing in Social Media stocks. Personally, I do not use this channel. It does not attract me so much. But barring my emotions (which are irrelevant), I find Twitter's earnings model particularly unattractive. The company has been around for more than ten years now and is still loss-making. And substantially so…
The current market value is 48 billion. Last year's revenue was 4 billion with a net loss of 1 billion. The P/S ratio and P/B ratio are 12 and 6 respectively. And all other financial ratios for Value are also unattractive.
Regardless of the valuation, I personally would not want to invest in Twitter because its future prospects do not seem positive. In my opinion, this company has gone through its greatest growth curve. There are now more attractive social media channels available, such as Instagram, TikTok and Clubhouse. Increasing competition will not help Twitter's profitability. And since they are still making substantial losses, this is a poor investment in my opinion.
6. Social Media stock LinkedIn
It is not possible to buy LinkedIn stocks. LinkedIn was acquired by the publicly-traded company Microsoft (MSFT). If you want to buy LinkedIn, you will want to invest in Microsoft. With a market value of 1.95 trillion (!), this is one of the largest publicly-traded companies in the world.
Now you may be thinking "how can such a huge company grow even further?". Again, it is important to look at the facts. For example, MSFT makes an annual revenue of 160 billion, of which 56 billion is profit. Again, that's a 35% profit margin (just like Facebook). You could argue that Microsoft could easily grow by merely making acquisitions. And that's what MSFT has been doing in recent years. For example, it has several growth companies in its portfolio, including LinkedIn. Its "core" products also continue to grow thanks to strong strategic positioning.
Right now, Microsoft's valuation is on the high side. This is the same song as with Facebook and Pinterest, which is mainly due to the current market conditions. Regardless, Microsoft is, in my opinion, a strong stock with enough room for annual growth. When a big dip comes, this would be a great investment.
Let Money Work for You! Starting on the best investment platforms is half the battle
Are you still working hard for your money? Why don't you consider letting the money work for you! Create passive income and attain financial freedom. Starting on the best investment platforms is half the battle. Do you want to know what the very best investment platforms are? Then click on the blue link to compare the best investment platforms now. Here you can read my independent comparison of the best online brokers for stocks, crypto, and P2P. Save money and choose the best investment platform!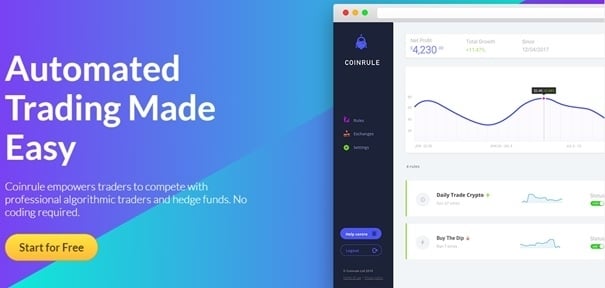 7. Social Media stock Snap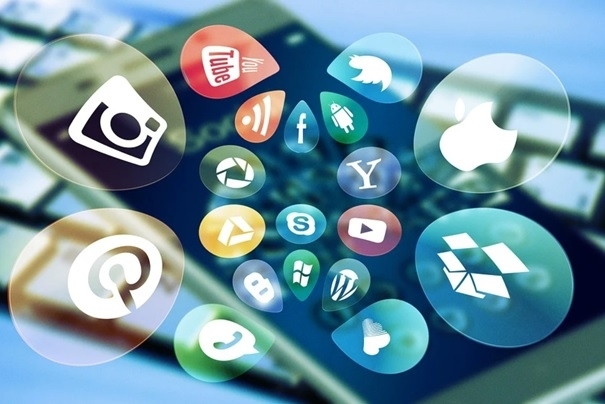 From this list of social media stocks in which we can invest, Snapchat (SNAP) is the last big company. Its market value is 100 billion. Last year's revenue was 2.8 billion, with a loss of 925 million. Snap, like Twitter, is also a major social media channel that is still not making a profit. Of course, this is part of the growth strategy, but when you make so much revenue you should expect a profit. For example, Pinterest's revenue model is apparently better, as they are posting better results with lower revenue.
I do not belong to Snap's target group. Personally, I don't like it. I also think that they will lose the competition with Instagram and TikTok. In addition, the facts are that Snap currently has an unfavorable valuation and a still loss-making revenue model. Especially the latter so concerns me.
8. Social Media Stock Bumble Inc.
Bumble Inc (BMBL) may be an unfamiliar name to you. It is a dating app like Tinder, but focused on the United States. On the app, men and women can create a profile. It is the women who determine whether or not it will be a match. So a kind of "meat inspection" for women 😉. Also the dating app Badoo belongs to the holding of Bumble Inc.
Would I want to buy Bumble stocks? Well, it's mostly what you want… The company has only recently gone public (IPO) and has fallen sharply since then. This is a combination between overvaluation and unfavorable price momentum for growth stocks.
BMBL currently has a market value of 8.8 billion. The annual revenue was 630 million and the expectation for next year is around 720 million. They are also expected to post a small profit. Analysts still consider the current numbers unfavorable. On the other hand, this company has a "first-mover advantage" and is still relatively "small." Should the stock price fall further, this could become an interesting investment.
9. Can I buy stocks of Clubhouse?
Clubhouse is a fast-growing social media channel where people can start discussion groups. They are one-off events where you can listen to different speakers on a particular topic. Currently, Clubhouse is not publicly traded and has no stocks that you can buy.
10. Can I buy stocks in TikTok?
TikTok is not listed and therefore we cannot buy stocks in it. TikTok is part of ByteDance, which is a private company. And that's a shame because TikTok is perhaps the fastest-growing social media channel at the moment.
Of course, we can invest in companies that partner with TikTok. For example, it is the largest customer of Fastly. Fastly offers the service of edge computing, which you can think of as very fast internet. Not very long ago I made 20,000 profit on this. But in the last few months, Fastly has been hugely punished. The stock is already down sharply. And although this could fall further, now seems like a good time to get in with smaller amounts that you can spare. Especially if the future growth forecast of 30% Y-o-Y can be sustained.
Conclusion on investing in social media stocks
In this article, we have looked at 10 options for investing in Social Media stocks. The list covers the major Social Media channels and some smaller, emerging channels. From my limited analysis, I would conclude that Snap and Twitter are not good investments at the moment. The stocks Facebook, Pinterest, Microsoft (LinkedIn) and Bumble are worth looking into more.
If I had to choose from these stocks, I would go for Pinterest. This stock has the combination between future growth and upcoming profitability. The downside is that it carries a higher risk. Facebook and Microsoft are a less risky choice in that perspective.
However, it is important to consider the valuation. All social media stocks currently have an unfavorable valuation (and sometimes even overvaluation).
As long-term investors, we don't just want to buy unique companies. We also want to buy them at the right time, at the right valuation (price). It is the combination that leads to exponential returns.
In that regard, my overarching conclusion is that I personally do not want to invest in Social Media stocks at this time. On my list are other, unique stocks that may be a better investment.
What is your opinion on investing in Social Media stocks? Which would you choose, and why? Let me know in a comment below!