Dear Happy Investor, we strive to live sustainably, with financial freedom, fulfillment, and ideally a contribution to sustainability. Investing in wind energy is an opportunity to connect our values with financial progress. By investing in wind energy and wind turbines, we make money work for us. We amass returns and build equity for financial freedom. In addition, promoting wind energy obviously contributes to a more sustainable world. A wonderful win-win. 
The only question is: how to successfully invest in wind energy and wind turbines? Below we share 6 options and provide tips and insights to reduce risk and/or increase returns. 
Get yourself in position to have the wind at your back!
Why invest in wind energy?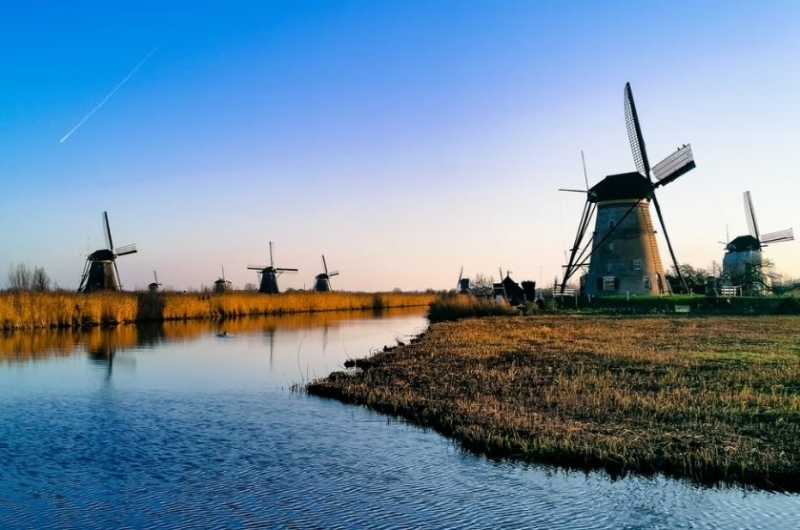 Wind energy is a reliable form of renewable energy (especially off-shore). It is continuously becoming cheaper and more accessible. Investing in renewable energy, such as wind power, is a way to help protect the planet while growing your investment portfolio.
Wind energy is clean, renewable energy that does not release carbon dioxide or other harmful greenhouse gases into the atmosphere. In fact, they have low to no operating costs. However, there are costs for maintenance. However, the technology is constantly improving and becoming more efficient. Wind power generation is therefore also becoming more efficient. On the other hand, it remains a game of supply and demand. 
It is important to know that investing in wind farms and wind energy can potentially lead to tax benefits. This is the case when the investment falls under the green exemption and/or subsidies. It is interesting to delve into this for additional returns. 
How to invest in wind energy and windmills: 6 options
Investing in wind energy and wind turbines can be done in various ways. One possibility offers and higher risk/return profile than the other. Check for yourself whether the potential investment fits your knowledge and risk profile. In addition, it is important to build up a portfolio at all times. That is, wind energy should only be a fraction of the total investment portfolio. Include non- or low-correlated assets so that you build up sustainable capital. 
You will learn exactly how this works in our investment courses. In addition, we also provide personal coaching for a good start. 
Below are the 6 options for investing in wind energy.   

1. Invest in wind energy through equity crowdfunding
Equity crowdfunding involves investing in a company in exchange for shares. The idea is that you can make money by investing in new companies that are not yet publicly traded on the stock market, such as startups and small businesses. 
Equity crowdfunding platforms allow people to contribute to these companies in exchange for an ownership stake. Crowdfunding sites like Indiegogo and SeedInvest Technology have been around for a decade, but they're only now expanding their offerings to include renewable energy companies—and it makes sense: After all, why not invest your money into something good for the environment?
How does it work? It's simple: you invest money into an equity crowdfunder, and then you get shares in that company. The more shares you buy, the more ownership in that company—and its profits—you get.
If this sounds like something you'd like to be involved with, then head over there right away! Just remember that this has its own risks and rewards—you're putting your money at risk when you invest through crowdfunding sites such as these; always read up on how they work before signing anything!
2. Stocks and ETFs for wind energy
 =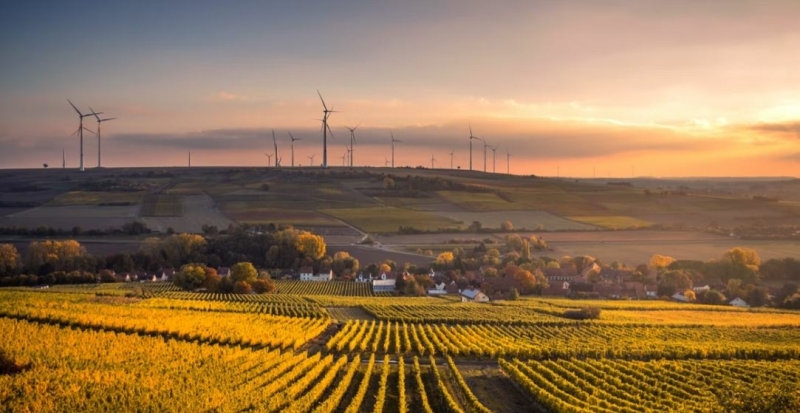 In America and Europe, wind energy is a fast-growing business. Companies that provide services and products for wind energy have been struggling for some time. Now, however, there seems to have been a turnaround, with wind energy companies actually being profitable. Investing in renewable stocks is a way to benefit from high returns. The risk is also higher. Therefore, the novice investor may be better off investing in wind energy ETFs. 
Another option is to buy shares of an energy ETF. There are many examples such as PowerShares WilderHill Clean Energy Portfolio (PBW) and iShares Global Clean Energy Index Fund (ICLN). The advantage of renewable ETFs is that they offer more risk diversification. An ETF usually contains about 50 to 500 companies. However, there can also be thousands. One consequence of this choice is a potentially lower return, as you move with the market average (which is the smartest option for beginners). 
One drawback to wind energy ETFs is that you are not completely in control. The ETF determines which companies will be in the selection. Occasionally, less sustainable companies may be included. 
Read more about the best eToro ETF's for inspiration
Investing in wind energy stocks is by far the best way for high returns. In good years, this can even be above 50%. The challenge is just how to maintain this in a consistent way, for a high average return. You also need to limit downside risk. This is only possible with a strong portfolio of the best stocks.

3. Invest in wind energy through green bonds
If you're looking for a more direct way to invest in renewable energy and the companies that provide it, one option is green bonds. These are bonds issued by a company or government agency that are used to finance environmentally friendly projects. Green bonds can be used to fund renewable energy projects such as wind farms, solar arrays and hydroelectric plants. 
They're also referred to as "impact investing" because they help prevent climate change while providing financial returns. The advantages of investing in green bonds include tax benefits, low-risk characteristics and diversification potential. These bonds provide investors with access to assets backed by the strength of the issuer while helping fund projects that reduce greenhouse gas emissions and protect natural resources.
So if you're looking for an easy way to invest in something good for everyone but also get some great returns on your investment? Look no further than green bonds!
4. Invest in wind energy through community shares
A community share issue allows members of a community to invest in a project they believe in.
The money raised through community shares can be used to fund new wind farms or retrofit existing ones. It's super exciting because it means your investment isn't just going towards an abstract idea—it's helping build a new way of doing things that will help make our planet a better place!
Baywind Co-operative is an initiative that allows anyone with an interest in renewable energy to invest in wind turbines in Cumbria. The company has over 30 investors, who are all part of the Baywind Community Share Project Society Limited, which owns and operates three wind turbines near Salkeld Farm.
Community shares are an amazing way to make money while also being part of something bigger than yourself—they're helping us get closer and closer to our goal of achieving 100% renewable energy by 2030.
The beauty of this scheme is that it's available to anyone, regardless of income level or wealth. You don't have to be rich; you just need some spare cash and passion for helping people make the world greener!
5. Buy into a community-owned wind turbine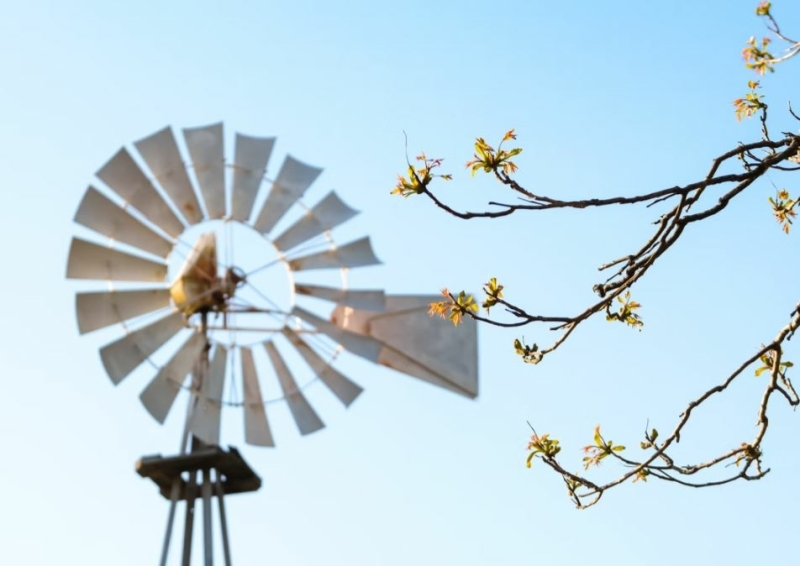 There are many ways to invest in renewable energy, but few are as simple and impactful as buying into a community-owned wind turbine.
Wind turbines are often owned by larger corporations that reap the benefits of tax breaks for construction and maintenance costs, but you can get involved by investing with your local cooperative. This makes it easy for you to get involved in local projects while also making sure that profits go back into your community!
Community-owned wind turbines are the future of green energy, because they allow people to pool their resources together and build projects that benefit everyone in the community. And when you buy into a community-owned turbine, you'll share in all the benefits of clean energy—with none of its downsides. 
It's important that we all do our part in making sure our planet's future is sustainable. Buying into a community-owned wind turbine is one way that anyone can help make an impact on climate change while also getting involved with their local community at the same time.

6. Invest in a small scale wind turbine at home
If you're interested in generating your own power and saving money on your energy bills, it's time to invest in a small-scale wind turbine at home. You may have seen a small wind turbine in your neighborhood or at a friend's house. These are great investments because they are easy to maintain, and you can try different models before deciding which one is best for your needs.
A wind turbine can be mounted on your roof or integrated into your building's design to generate electricity from the wind. The amount of electricity generated depends on the size of the turbine, but most homeowners can expect between 1-5 kilowatts per hour (kWh). 
However, for most of us, investing in solar panels is a better choice. A small windmill is very nice, but has a very long payback period (depending on the situation). From a financial perspective, it makes more sense to invest in large wind farms (see above) or join green energy suppliers. Still, it is a nice addition to solar panels. The sun does not shine at night, but the wind is an ongoing force of nature. A nice addition from a sustainability perspective.
If you're not sure how much power a small wind turbine can generate, here are some options:
A mini-wind turbine costs about $400 and produces up to 600 watts of electricity per hour.
A medium-size stand-alone model costs about $900 and generates up to 1,000 watts per hour. This is ideal if you live in an area with very high winds (10mph+)—but beware that these models tend to be noisy!
Large commercial systems can produce up to 5 kilowatts of electricity per hour at speeds up 20 mph+. They're also relatively quiet compared with other types of turbines due their size/weight ratio.
Conclusion about investing in wind energy and windmills
We have discussed 6 options for investing in wind energy and wind turbines. This is relevant because we are improving both financially and sustainably. We make money work for us and build wealth. At the same time, we contribute to the development of clean energy. This is really badly needed, even if some people want to believe it is not. 
Hopefully, this article has pointed you in the right direction. Each of these options has its own advantages and disadvantages. It is up to you to decide which option is best for you. Thoroughly familiarize yourself with the risks to money loss, and how to minimize them. 
Questions or comments about investing in wind energy? Ask them below!