Dear Happy Investors, when starting with your long-term investment plan for financial independence, it is very important to start on the best investment platforms. To help you, I've made a complete list of the very best investment platforms in 2021. These are platforms for several investment opportunities, such as stocks, ETFs, Bitcoin & Crypto but also P2P-Lending. Especially in Europe P2P-Lending is becoming increasingly popular by the day, with high average returns of 11% – 13%.
Below you will find the very best investment platforms in 2021 for Stocks, ETFs, Crypto, and P2P-Lending
Let us begin!
Top 3 Europe's Best Investment Platforms for stocks 2021
For the best stock investment platforms of 2021, you should consider DEGIRO, eToro, and Ally. I'm in strong favor of stocking investing with DEGIRO that has the biggest offer in stocks and ETFs.
DEGIRO – Buy the biggest selection of stocks and ETFs for low transaction fees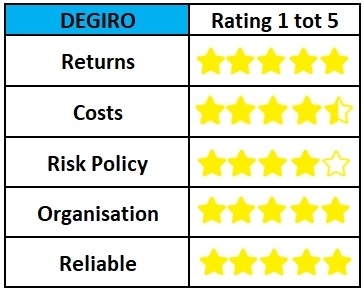 DEGIRO is a Dutch-based investment platform for stocks, ETFs, options, and more. As a Dutch investor, I've started my early investing carrier at DEGIRO. After seven years, I'm still a very satisfied customer at DEGIRO. The reason that DEGIRO is Europe's best investment platform of 2021, is the combination between a huge selection of stocks, ETFs, options, … with very low transaction fees and excellent customer services.
In addition to its wide range of stocks, ETFs, and more, DEGIRO is also the second cheapest in terms of transaction fees. For example, you pay only 50 cents in transaction fees for buying stocks in the United States. But the cheap price does not make DEGIRO the very best platform for those who want to invest themselves. It is the combination between the cheap price, the ease of use, and the wide range of products that make DEGIRO the very best. For example, you can invest in virtually all stock exchanges worldwide, which allows you to create a very diversified investment portfolio.
I have been investing for many years through DEGIRO. For all information about fees, investment possibilities and, advantages, click here for more information about investing with DEGIRO.
Benefits of investing at DEGIRO:
Very user-friendly investment platform on both desktop and mobile
Buy and sell shares quickly, easily, and conveniently
More than 80 international awards for the best online broker
More than 50 stock exchanges worldwide to invest in
Very reliable and safe investment platform
Excellent service and helpdesk for questions and instructions
Very low rates; the second cheapest online broker
No minimum deposit
Commission-free investing in 200 ETFs from the core selection
Would you like to start? Click here for creating a free DEGIRO account
Mexem – worldwide stock investing
Mexem is one of Europe's best investment platforms. They have the lowest fees of all European investment platforms and are even cheaper than DEGIRO. Moreover, they have a large selection of stock exchanges from 33 different countries and 23 currencies. And in terms of products, they have almost every product imaginable, from metals to options. Mexem is a fast-growing newcomer that mainly wants to distinguish itself on the lowest costs.
Personally, I prefer to invest via DEGIRO, but Mexem is certainly a fine alternative for those who have negative feelings about DEGIRO.
Want to know more? Click here for more information
eToro – Commission-free trading in Stocks and ETF's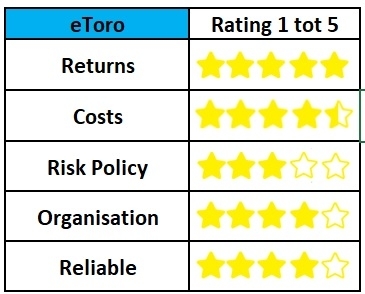 eToro is one of Europe's best investment platforms for stocks, accessible for both beginners and advanced investors. With the eToro-platform, it is possible to buy stocks and ETFs with 0% commission. There are also no limits on commission-free trades and it is possible to buy fractional shares. The latter can be very useful when you would like to invest in higher-priced stocks every month. For example, a share of Amazon in 2021 is about 3200 USD.
Via eToro is it is possible to invest every month in Amazon, or other higher-priced stocks, by using the option of fractional shares buying.
There is also another reason why eToro is one of Europe's best investment platforms of 2021. For starters, they offer 2000+ stocks and ETF's from 17 exchanges. The large selection is a strong benefit. From experience, I can ensure you that is very annoying if you can't buy the desired stocks.
Another unique benefit that eToro offers, is the so-called 'CopyTrader'. This is a revolutionary technology to automatically copy trading portfolio performance. Of course, I would not advise putting 100% of your money on copy trading. However, for beginners, this might be a reasonable addition to their investment portfolio (i.e. max. 10%).
Want to know more? Click here for more information
Below benefits makes eToro one of Europe's best investment platforms of 2021:
Free account
0% commission trading
2000+ stocks and ETFs with fractional shares as option
CopyTrader
Popular Investors-program
Regulated by FCA and CySec
Education platform
Cryptocurrencies trading
Disadvantages eToro:
High non-trading fees
Customer services need significant improvement
Would you like to start at eToro? Click here for creating a free eToro account
Happy Investors Recommendation: Higher Return and Lower Risk? Tip: Asymmetrical Investing!
What if you could get higher stock returns while having less risk. Sounds too good to be true? It's not if you know how to start with asymmetric investing. These are investments where the potential gain is greater than the potential loss. The only way for asymmetric investing is if you have a lot of knowledge and experience. This is for advanced professionals and is also used in the largest mutual funds with a minimum deposit of millions.
I'm not an expert in asymmetric investing, but I do know a very good party named Capitalist Exploits which I highly recommend. I've joined their Membership one year ago and it brings a lot of value for unique investment opportunities with commodities. I'm talking about +300% gains on Uranium, Copper, Agriculture, and 60+ buying opportunities. The Membership brought me a significant return on investment! These are true professionals. In addition, they also have a free newsletter where they share masterful tips and research on asymmetric investing with us once a week.
Want more information? read my full Capitalist Exploits Review and Experiences
Europe's Best Investment Platforms P2P-Lending in 2021
For the best P2P-Lending investment platforms of 2021, you should consider Mintos and IUVO.
Mintos P2P International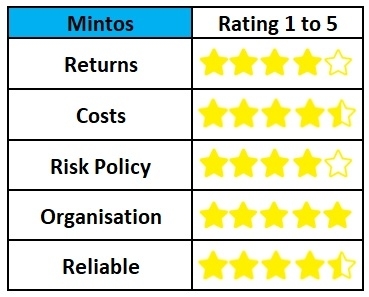 Europe's best investment platform of 2021 for P2P-Lending is Mintos. They are the biggest P2P platform worldwide. One of the main benefits is that they have a highly diversified collection of 60+ loan originators. They also have the biggest variety, with loans in among others agriculture, mortgage, personal, and/or car loans.  If you use their 'Auto Investing Strategy', you can collect an average yearly return of 11,5%.
Mintos is also offering a Buy Back Guarantee, making it safer to invest in loans. And to make it safer, all loan originators are obliged to execute a strict credit control for each new loan.
As mentioned above, I would not invest more than 20% of my investment portfolio in P2P-Lending. I believe it is a sound investment that adds more diversification to each investment portfolio. However, be careful and don't take too many risks. Choose for the 'Auto Investing Strategy' to easily invest your money among 100+ loans, so the risk will be lower.
IUVO P2P Investment International
IUVO Group is an international P2P-Lending platform that made investing in loans safe. Of course, there is still risk involved as with any other investment. However, among P2P-Lening platforms, IUVO is the best choice in terms of reliable investing returns. And although P2P-Lening stands for loans for person-2-person, it is also possible to invest in loans to businesses. The latter might be more interesting if you desire less risk.
IUVO P2P is one of Europe's best investment platforms of 2021. They offer loans in more than 137 counties. The platform works with risk classifications. For example, risk classification A is the safest and offers a 0% – 4% return. Risk classification C offers 10% – 18% return and classification E offers between 25 – 35% return. As a P2P investor, you should make smart choices and diversify your portfolio among these risk classifications. So don't put 100% of your money in loans from risk classification E.
A very strong feature at IUVO P2P is that you can use the 'Auto Invest' feature. This will ensure an automatically diversified portfolio based on your risk aversion.
By using the Auto Invest feature, you can realize an average yearly return of 9,2% with a maximum of 15%. Click here for more information.
Why do I suggest using IUVO as Europe's best investment platform of 2021 of P2P-Lending? Well, first of all, you should not put more than 20% of your investment portfolio in P2P-Lending. Diversify among different investments is crucial! Secondly, IUVO P2P offers a 'Buy Back Guarantee'. All loans listed on the platform come with a 100% buyback guarantee by the originator. When a loan goes into default the originator will repay the remaining outstanding invested principal.
It is also good to know that all loan originators have 30% skin in the game.
Would you like to start? Click here for creating a free IUVO account
Europe's Best Investment Platforms for Crypto 2021
For the best crypto investment platforms of 2021, you should consider NAGA and Coinbase.
NAGA for Crypto & CFD Investing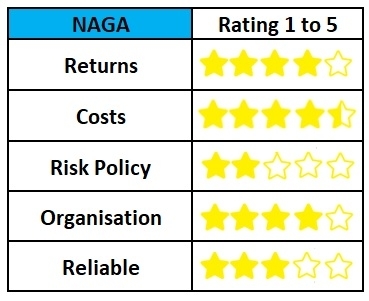 When I started investing in cryptocurrency back in 2017, NAGA was only a crypto coin. Nowadays, NAGA is one of the best crypto investment platforms of 2021. It is an all-in-one social trading platform with more than 1 million traders. The overall rating is 4 out of 5 stars based on more than 1020 reviews.
Just like eToro, you can use 'Copy Trading' at NAGA. You can copy the best stock and cryptocurrency traders and profit from their good investment choices. However, be careful with this because you should only invest in things you understand. What is interesting though, is that you can earn up to 100.000 dollars a month if other investors will copy your trades. Of course, you should be a great investor to achieve such income from NAGA.
Next to cryptocurrency, you can also invest in stocks, ETFs, forex, and indices. This is commission-free. However, be very careful because 74,26% of retail client investors lose money when trading CFDs with NAGA. So watch out for CFD trading. Instead, it is less risky to invest in 400+ real stocks via NAGA or one of Europe's best investment platforms mentioned above.
Join +1 million traders and copy our top traders with one tap — or become a trading star yourself? Click for more information
Coinbase for Crypto Investing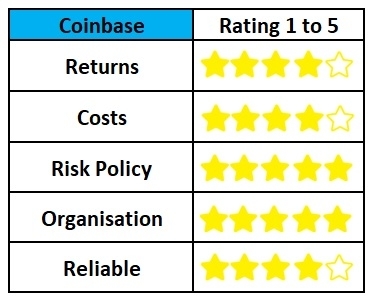 I did my first cryptocurrency investment via Coinbase back in 2017. At that moment, I could only invest in Bitcoin, Ethereum, Litecoin, and Bitcoin Cash. Nowadays, Coinbase has become one of the world's biggest platforms for crypto investing.
Personally, I believe the best advantage of Coinbase is that they make crypto investing safely. There is a strict security control for creating an account. After login, you can buy cryptocurrencies and store them at a Vault. This Vault means that the cryptocurrency is locked from trading. Once a cryptocurrency is in the Vault, you need to get it out first if you want to sell it. However, to do so you need to enter security details such as your password and validation by two separate e-mails. Therefore, it will be difficult for hackers to steal your valuable cryptocurrencies. And that is a big advantage in this crazy cyber world we live in nowadays.
Coinbase can only be used for crypto investing. They have 56 million verified users and offer more than 50 cryptocurrencies. You can create an account for free, but they do charge a commission per trade.
Binance for Crypto Investing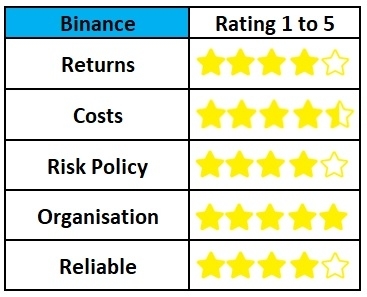 Lastly, we have Binance as one of Europe's best investment platforms in 2021 for crypto investing. Binance is a huge investment platform with a selection of +500 cryptocurrencies! Regardless of their size, they have made crypto investing fast and simple. The trading platform is easy to understand and you can buy/sell within minutes.
Binance offers a variety of tools as well. Think of P2P trading, Margins, Derivatives, and some cool features such as the Binance Visa Card. In addition, they have a good referral program in case you would like to earn some extra cryptocurrency.
Other best investments platforms 2021
Are the above platforms not to your liking? Well, then you can try one of Europe's best investment platforms below. In my opinion, they are not the very best, but they still are a very good choice if you have specific needs.
Ally – Investment platform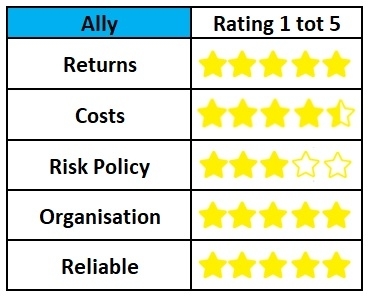 Another great investment platform of 2021 is Ally. They offer some very attractive features. One of the best is the option of commission-free trading in stocks, ETFs and, options. Another benefit is the excellent customer service. For example, if you have investment questions, you can ask them directly to brokers. They will assist you with honest and experienced advice, making Ally one of Europe's best investment platforms for customer service.
Ally is suitable for active traders. You can access free tools for technical traders and options for automated portfolio management. There is also the availability of forex trading.
Want to know more? Click here for more information
Benefits of investing at Ally:
Commission-free trades on eligible U.S. stocks, options and ETFs.
No account minimum.
Strong web-based platform.
Robust research and tools.
Disadvantages Ally:
No no-transaction-fee mutual funds.
No branches.
Would you like to start? Click here for creating a free Ally account
Vanguard – the best investment platform for diversified ETFs
When it comes to investing, I always recommend that beginners gain the necessary knowledge first and get into relatively safe ETFs with small amounts. Vanguard is one of Europe's investment platforms for relatively safe ETFs. For example, they have global ETFs like VWRL and VHYL, as well as multiple mutual funds. Vanguard's offerings are suitable for first-time investors who want to take less risk when investing in stocks.
What I really like about Vanguard as Europe's investment platform for ETFs is that they always maintain a long-term perspective with a lot of risk diversification. They also have relatively low fees. In addition, they have excellent service. For example, you can get personal advice from a Vanguard advisor.
If you want to go purely for high returns, then it is better to choose DEGIRO or eToro and invest in individual stocks. But if you want to take less risk then you can consider investing with Vanguard.