Dear Happy Investor, the more risky investment strategy of buying IPOs can be lucrative. The only question is: which IPO stocks to buy? In this article, you'll find 10 potential IPO stocks for 2022. These companies may go public in the near future. From a tasty beer to a robot dog. They're big, well-known names. Including Elon Musk's space company to big Fintech disruptors that are direct competition to Adyen, Snowflake, and other big players.
On to the potential IPOs!
Table of Contents
[[show index]]
Why (and where) to buy potential IPOs?
Buying IPOs is very risky. After IPO, the market searches for a stable price level that should represent its future intrinsic value. Often IPOs show the same pattern: the opening price shoots up. The price rises for a while, only to fall again.
Usually, it is wise to wait a while until the IPO stock has reached a stable price level. The problem here is that some IPO stocks just keep going up. In that case, you miss out on returns.
One way to deal with this is to buy IPO shares before they go public. You then buy at an issue price. Often, but not always, this is lower than the opening price. In that case, you are on positive returns. However, there is a lockdown period. This means that you can only sell the share after three months. Therefore, it is still important that you buy the best IPO shares at a favorable issue price. In many cases this does not work, but a consistent IPO strategy can work successfully in good stock market years. It is not my line of business, although new potential IPO shares are interesting!
Want to know more about new stocks? Click here for more information
New IPO stocks in 2022: big names with potential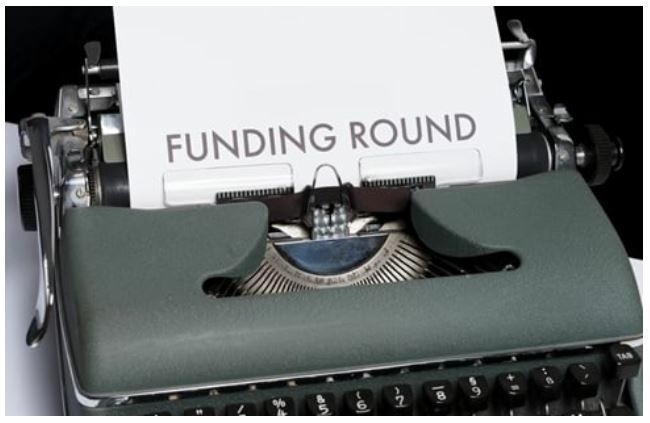 Some big IPOs are expected for the beginning of 2022. In this article we discuss the expected IPOs of the following companies:
Starlink (SpaceX, from Elon Musk)
TikTok
Stripe
Reddit (and its Reddit Army)
Klarna
Chime
Discord
Brewdog
Boston Dynamics (potential)
Databricks (competitor Snowflake)
We can currently buy new stocks at IPO price at Freedom24.
These are familiar names, each with its pros and cons. Perhaps most interesting for speculators is the potential IPO of Starlink. Everything Elon Musk is associated with does well on the stock market. At least, in this stock market phase where euphoria and speculation prevail. We can have an opinion on that. Or we can try to profit from it. In the latter case, however, we are on a dangerous path.
Below, we briefly cover the new IPOs for 2022. Let's see if these are potential IPOs that we would want to buy.
Want to know more about new stocks at IPO price? Click here for more information

1. Starlink (SpaceX) IPO Analysis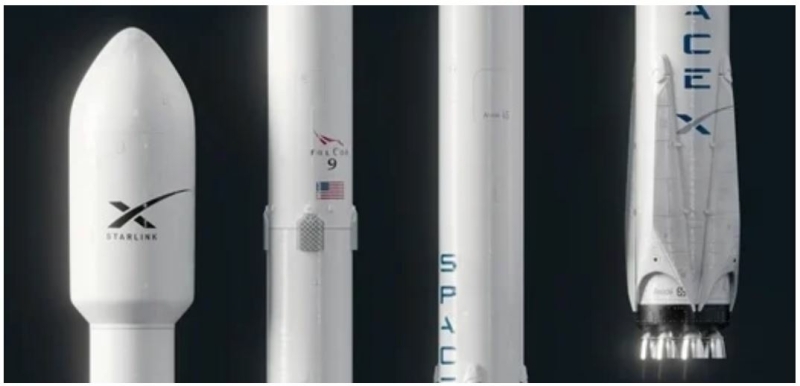 Starlink is owned by SpaceX, Elon Musk's space company. In 2020, Starlink and SpaceX split. Its mission is to build a satellite communication system to provide the world with (fast) internet. This project is in full swing. Customers can already buy the equipment for $500 and a monthly rate of $100 for internet connection. This solution is particularly interesting in remote areas.
Starlink is not the only company with big ambitions. Its direct competitors include Iridium Communications and AST SpaceMobile.
Is Starlink among the best IPOs for 2022?
If you ask me, there's a lot of futures and speculation in this one too. For example, analysts at Morgan Stanley do not expect Starlink to break even until 2033. On the other hand: where Elon is, miracles happen. It is precisely this emotion that is also currently leading to speculation in the stock market (Tesla, Dogecoin, etc.).
The question will be at what valuation Starlink goes public. Elon Musk is a boss, but we would avoid Starlink because of its potential as a hype stock. Soon the Reddit-Army (also an IPO stock) will come back to life!
2. TikTok IPO stocks
TikTok shares will be sought after among the youth. The fastest-growing social media platform is under the management of the parent company ByteDance. Due to restrictions from the United States, the parent company has created a separate firm called TikTok Global. This firm is allowed to operate in the U.S. And this has not gone unnoticed by companies. For example, Oracle and Walmart (yes, really) have already bought parts of this new firm.
It is likely that TikTok will go public soon. Its valuation is estimated at $50 billion. This is high and well above the market value of Pinterest. Snapchat is also around this valuation (after major share price losses). Whether it is worth its valuation will have to be seen from SEC filings and future expectations.
Again, we can only participate in IPO shares of TikTok through Freedom24. Click here for more information on IPO date, valuation and more details.
We can only buy TikTok via IPO through Freedom24.

3. Stripe IPO Analysis
The IPO of Stripe could be interesting. It had been expected that the IPO would be in 2021, but perhaps in 2022. This company is a major competitor to Adyen. Stripe works on the online infrastructure for payments. The market is huge, but so is the competition. Besides Adyen, other companies including Square and PayPal are also competitors.
Stripe IPO shares can definitely be interesting because of its potential. The market will undoubtedly continue to grow in the coming years. There are still many people who do not or hardly pay online. And the return potential is therefore attractive. The question is, however, at what market valuation Stripe launches its IPO.
4. Reddit IPO Analysis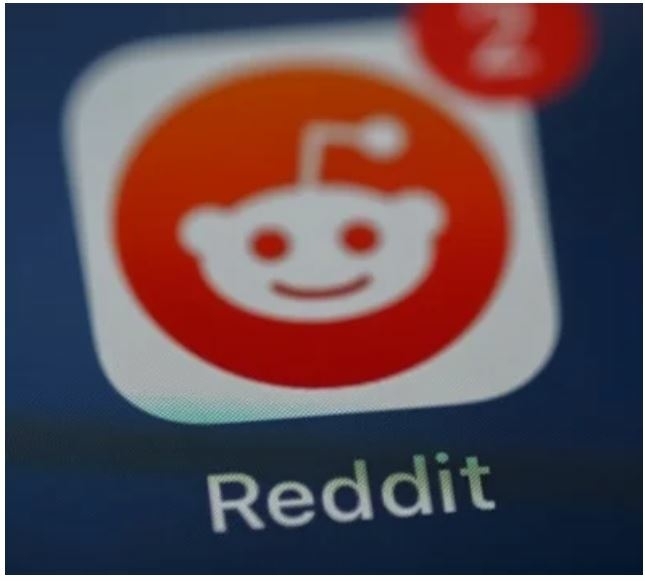 As an investor, you may have heard of Reddit. This is one of the largest social media platforms in the world. They are even in the top 20 most visited internet websites. In doing so, it is expected that they will continue to gain more users. And that is lucrative. For example, Reddit makes money from ads and the like. Profit in Q1 and Q2 of 2021 was about $100 million. Strong growth is expected in 2022.
Whether Reddit is a potential IPO depends on its stock market valuation. This could be as high as 10 to 15 billion, which is high compared to the profits realized. But perhaps this is where the "Reddit Army" comes into play to send the stock sky-high at record speed. In these market conditions, anything is possible....
Interesting: on November 5, 2021, Nerdwallet went public. This company shows some comparisons to Reddit. You might want to keep an eye on it if you are interested in the Reddit IPO.
5. Klarna IPO Analysis.
Klarna is a Swedish fintech company with the slogan: Shop now. Pay later. Without interest, it allows customers to pay for its products at a later date. This principle works the same as Afterpay. The expectations of Klarna, which has a valuation of 45 billion, are high. On the other hand, the competition is also high.
Tip: a similar IPO to Klarna is that of Affirm. On Jan. 15, 2021, was its IPO. From that point, the stock price fell by -55%, only to rise again to +40% from the IPO price.
6. Chime IPO Analysis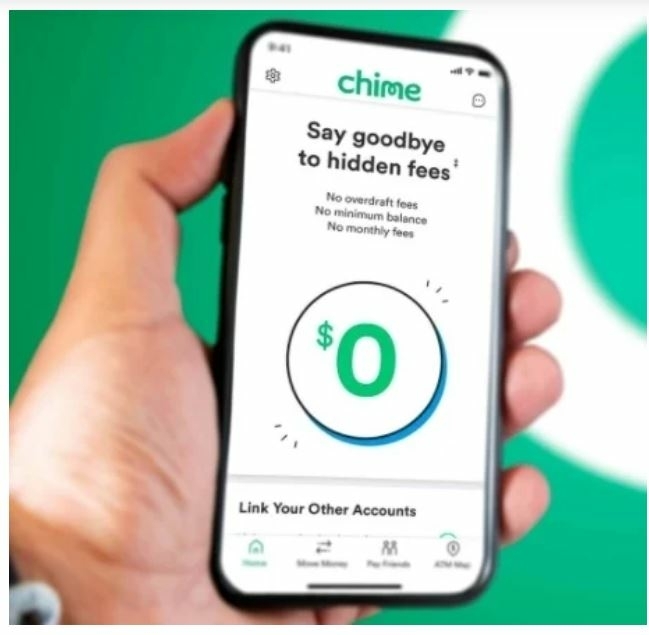 Chime is a digital bank that positions itself as "Banking with no hidden fees and fee-free overdraft up to $200." Chime is a technology company. The banking part is done by Bancorp Bank of Stride bank.
Chime is also a potential IPO stock with fast-growing potential. The world of online transactions is growing very rapidly, which is also relevant to the above IPO shares. According to Reuters, the IPO of Chime could reach a valuation of $30 billion.
Chime could very well be among the potentially best emerging stocks in 2022.

7. Discord IPO shares
In addition to TikTok, Discord is also a rapidly growing social media platform. Originally it was designed for gamers. Today, the company offers free chat features including video and audio. It is said that they currently have 140 million members. This represents value. Currently, the value is estimated at $7 billion. This while recently Microsoft made an offer of $10 billion. This was rejected. Apparently, the CEO and management have confidence in its business.
8. Brewdog IPO Analysis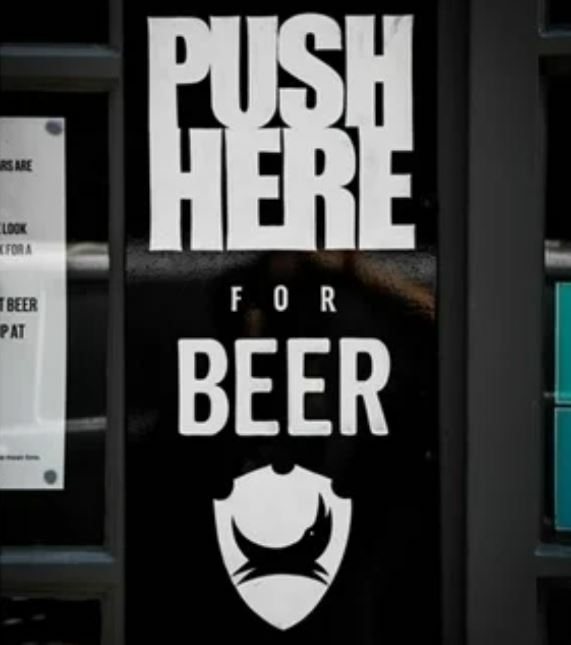 Scottish brewer Brewdog has become a major player within the world of beers. During a weekend trip to London, I got to experience a number of Brewdog cafes. Fortunately, I can still remember some of them.
No kidding: they make very good beer and have a strong marketing concept. And it works. In 2020, the profit was $484 million. In 2021, of course, the result is partly dependent on the covid-19 situation.
One advantage to Brewdog as a potential best IPO for 2022 is that they are already making profits. This lowers the risk compared to the above growth stocks (which usually make a loss).
A similar stock is that of competitor Boston Beer Company (SAM). The stock went sky-high in 2021, only to experience a hefty correction of -65%. And at the time of writing, the share price continues to fall. However, this is mostly due to the extreme price appreciation due to hype. The correction is more than healthy, and also necessary.
Are you getting thirsty already thinking about the Brewdog IPA... uhh... I mean IPO 😉 .
9. Boston Dynamics IPO Analysis
A very potential IPO is that of Boston Dynamics. You probably know this company from its robot dog that is very agile. This company has been working on robotics since 1992. It has previously been acquired by Alphabet (2013), Softbank (2017) and most recently by Hyundai (2021) for $1.1 billion.
Not much is known about its financial situation yet. Boston Dynamics reportedly has several tens of millions in revenue. It generates this from its robots called "Spot" and "Stretch". This is still too little to be interesting. Nevertheless, this IPO can be an excellent long-term investment because of the knowledge and experience of robotics. This is a competitive advantage within a fast-growing market.
It is possible that this potential IPO will make a nice entry. The risk is just very high, given the low turnover and decent valuation. It may therefore be smart to follow this stock and buy it when the price drops back.

10. Databricks IPO Analysis
The last potential IPO stock for 2022 is Databricks. This company is a Data and AI platform. This can give companies countless insights into things like production, sales and finance. Its biggest, comparable competitor is Snowflake. Other companies such as Alteryx are also in this fast-growing market.
Databricks was founded in 2013 and has since grown very rapidly to revenue of >$450 million by 2021. The company is expected to be worth around $28 billion. In comparison, Snowflake has revenue of $850 million with a market capitalization of $107 billion. This means, among other things, a P/S ratio of 125. A very extreme financial valuation comparable to the dot.com crisis. However, the big difference is that Snowflake has a working revenue model, where in the dot.com crisis it was mostly about "internet concepts". Anyway: the valuation is too extreme in my opinion, despite its growth potential.
The potential IPO of Databricks may offer an interesting alternative. Just by buying it before the IPO, could give an interesting purchase price. Time will tell.
At Freedom24 you can subscribe to all of the IPO stocks mentioned in this article. Pay close attention to the risks before you subscribe. At the time of subscription, the company will also announce its Sec Fillings. This is the time to assess its financial performance.
Want to know more about IPO stocks? Click here for more information
So, what's your favorite IPO stock for 2022? Let us know in a comment below.
Disclaimer: "Investments in securities and other financial instruments always involve the risk of loss of your capital. The forecasts and past performance are not reliable indicators of future performance. It is essential to do your own analysis before making any investment. If needed, you should carefully seek independent investment advice from a certified professional. Buying stocks at IPO prices may involve additional restrictions.")