Dear Happy Investor, forex trading is not the way for the long-term investor. However, it is not for us to judge. It is everyone's right to start forex trading, although we strongly advise against it. Starting nevertheless? In any case, choose the best forex brokers. The best forex brokers score well on several criteria. In this article, you'll find research of the best forex brokers for comparison purposes.
Start on a good and reliable forex trading platform.
Read on!
Which is the Best Forex Broker? 2022 comparison

While selecting the forex brokers, there must be some specified parameters in your mind. Never make a hurry in choosing a forex broker. Since the forex market makes up a massive portion of investment worldwide, scams are natural. Thus, you must consider critical points like affiliation, the experience of the broker, its credibility in the market, the range of instruments, platforms, and technology. There are also differences in costs. Some forex brokers are definitely cheaper. They charge zero commission and low spreads.
We have analyzed various brokers on our strict standards and coined the best forex brokers for you.
Best Forex Broker 1. Forex.com
Forex.com is one of the best forex brokers. Forex.com, a subsidiary of StoneX, was established in 1999 and is a leading online forex trading platform. It allows you to trade more than 80 different currency pairs. The broker welcomes customers from the United States and is regulated by the CFTC and the NFA (National Futures Association). It is also governed by its subsidiaries, which are connected to the other six main regulators. The IIROC, the JFSA, the FCA, and the CFTC are the four tier-1 regulating agencies.
It provides a unique trading platform that is adaptable for beginners and advanced-level brokers. The minimum balance requirement is on the lower side. The platform is versatile for both beginners to advanced-level brokers. Forex.com has a very flexible pricing option as you can opt to get charged by spreads only, spread + fixed commission. They offer STP Pro Trading that enables you to place your order directly to the market without any interference.
Pros of the best forex brokers:
Flexible Pricing
Market Competitive Spreads and Commissions
User-Friendly Platform
Learning and Education Options
Cons:
Do not offer stocks and bonds
High Minimum deposit requirement

Best Forex Broker 2: eToro
It is a multi-asset broker covering more than 3000 symbols to trade. Since it was founded back in 2007, its growth has been appreciable. It offers 47 currency pairs to trade. eToro is (almost) publicly traded and backed by two tier-1 regulators (ASIC and FCA) and one tier-2 regulator.
Since the spreads are above average to the market pricing, the feature of copy trading is attractive. It also has a low minimum balance requirement to welcome new traders to forex trading.
Visit eToro for more information
Pros of the best forex brokers:
Features Copy Trading
Tools to make trading strategy
Demo accounts to practice
Research and Education oriented
Commission-free stocks
Stock and Crypto Portfolio's
Cons:
Not available for US clients
Higher market spreads
Best Forex Broker 3. IG
IG was established in 1974 and is regulated by the Financial Conduct Authority (FCA), which is situated in the United Kingdom (UK). The CFTC in the United States has approved IG's registration. As a member of the National Futures Association, it also participates in futures trading. It has been approved by six tier-1 authorities (ASIC, JFSA, MAS, FINMA, FCA, and CFTC), three tier-2 regulators, and one tier-3 regulator. IG provides a range of over 17,000 traded assets, including the 100 currency pairs.
IG is one of the best forex brokers when it comes to learning and education. It offers the best pricing in the market. The trading ways are versatile as you can trade through spread betting, CFDs, Turbo24s, and Vanilla Options. IG is also available for US clients.
Pros of the best forex brokers:
Free demo account to practice
Easy to use platform
More than 45 years of experience
Low commission and spreads
Cons:
U.S. traders only have access to forex pairs
High minimum deposit requirement
Best Forex Broker 4. NAGA
NAGA is trying to become our Super App for trading, stocks and even payments. It offers both normal stocks and CFD's. They offer 950+ trading instruments at competitive spreads and low trading fees. Its trading platform is easy to use. Mainly suitable for beginners to forex trading. And they offer Copy Trading. You can copy other traders. Sounds easy, but be careful as it of very high-risk.
NAGA is an interesting new forex trading platform to watch. They already have 1 mln+ users and growing fast.
Visit NAGA for more information
Pros:
Free demo account to practice
Easy to use platform
Low commission and spreads
Copy Trading
Cons:
For beginners only
Best Forex Broker 5. Saxo Bank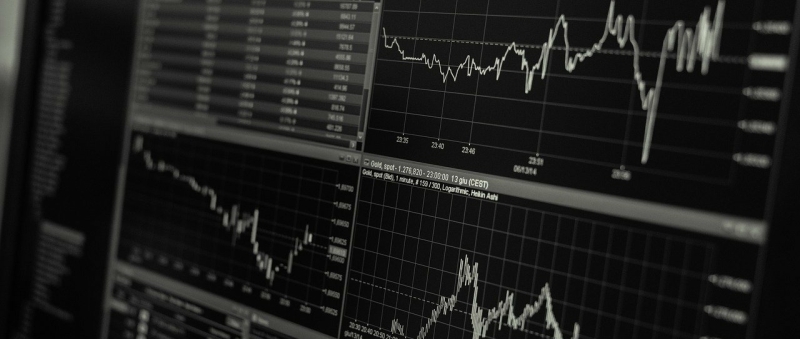 Saxo Bank offers access to over 40,000 instruments, including micro-futures, crypto derivatives (depending on your location), and forex options. You have a versatile 182 currency pairs to trade with tight spreads.
Saxo Bank is the trustworthy broker as it is authorized by Six tier-1 (ASIC, SFC, JFSA, MAS, FINMA, FCA) and one tier-2 regulator. Besides this, it also operated three regulated banks. The broad industry experience of over 28 years makes it reliable for seasoned traders.
Pros of the best forex brokers:
Offers versatile accounts for every kind of customer
Pricing is market competitive
Authorized by six tier-1 regulators
Offers advance level trading with complex order types
Cons:
High minimum account balance requirement
SaxoTraderPro desktop platform takes time to fully customize
Best Forex Broker 6. FX Flat
FX Flat is one of the best forex brokers globally. They offer a huge variety of trading instruments and trading platforms. All forex, indices, stocks and crypto-CFD's can be traded commission-free. Zero fees for trading. And they offer 135+ trading markets across 33 countries. They receive high customer ratings which is a positive signal.
Pros of the best forex brokers:
Easy to use platform
Commission-free and low spreads
Offers Trader Workstation (TWS) desktop platform
Cons:
Do not offer normal stocks
Best Forex Broker 7. CMC Markets
We must give credit to CMC markets for its best pricing. CMC is a trustworthy forex broker that was founded back in 1989. It has been dealing with nearly 12000 trading instruments, including 158 currency pairs. CMC Markets is one of the most reliable forex brokers registered with the four tier-1 authorities (ASIC, IIORC, MAS, and FCA). The two tier-2 regulatory bodies also authorize it.
CMC Markets is famous for its best pricing and no minimum balance requirement. That makes it easy for beginners to start forex trading.
Pros:
Competitive pricing with no minimum balance requirement
Versatile trading platforms
Cons:
Does not Accepts US Clients
Thin video content
Best Forex Broker 8. Interactive Brokers
Integrative Brokers is one of the most trusted multi-asset brokers founded in 1977. They have extended their access to 125 markets across 31 countries. Interactive Brokers trade publicly, do not operate as a bank, and are authorized by six tier-1 regulators (IIROC, SFC, JFSC, FCA, MAS, CFTC) and one tier-2 regulator.
Interactive Brokers deal with 105 foreign pairs while the total number of trade symbols surges to 7400. They offer tight spreads while there is no minimum balance requirement for traders.
Pros:
Seasoned Forex Broker
Offers Trader Workstation (TWS) desktop platform
Various major and minor forex pairs
Cons:
Not available for US clients
TWS platform is tricky to handle

Best Forex Broker 9. TD Ameritrade
TD Ameritrade was founded in 1955 when there was no concept of an online market. It is a publically operated trader authorized by five tier-1 regulators (IIROC, SFC, MAS, FCA, CFTC).
TD Ameritrade offers 73 forex pairs besides a wide range of stock and commodity trading. It encourages beginners to ignite their forex trading career since it does not restrict minimum balance. The platforms provided by TD Ameritrade are user-friendly and interactive.
Pros:
No minimum deposit requirement
Interactive and user-friendly platforms
Cons:
Forex Pricing is relative higher
The desktop version of the think-or-swim platform takes time to learn