Dear trader, if you are considering starting day trading then it is important to choose one of the best broker for day trading. After all, day trading requires other tools and requirements (such as real-time price charts) than long term trading. In this article you'll find an overview of 10 of the best brokers for day trading. Both for the Dutch (very accessible) and the international (not always that accessible).
On to the comparison!
Contents
Warning: more than 80% of (day) traders (in CFD) lose their money. Before you start day trading, make sure you understand all the risks involved.
5x Best Brokers for Day Trading: Europe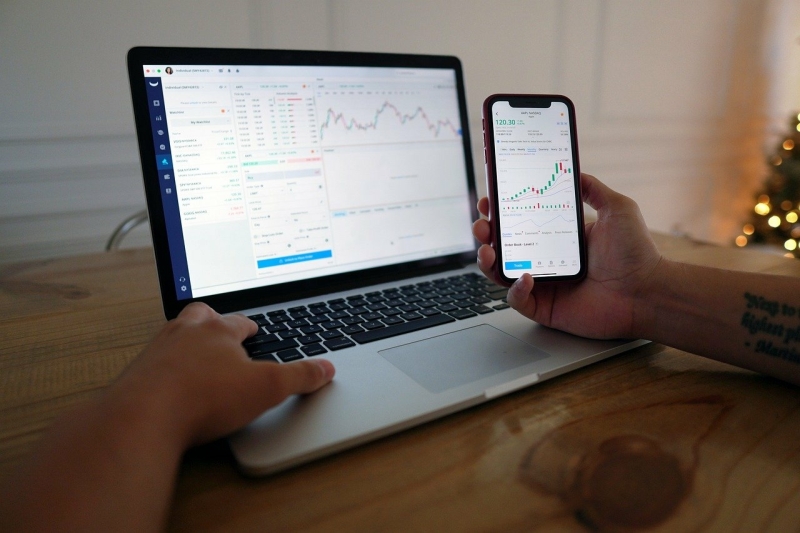 Let's start with a TOP 5 best brokers for day trading in Eurpe. By "Europe" we mean that they are very accessible to European investors. Keep in mind that the list is based on frequent trading. For day traders it is important to have access to (1) good trading tools/platforms, (2) low to zero commission, (3) low spreads and (4) fast order execution. Other aspects are also important.
Below you will also find the TOP 5 best international brokers for day trading (USA and other world).
Day Trading Broker Europe 1. FX Flat
FX Flat, founded in 1997, is definitely among the TOP 5 best brokers for day trading. They offer two trading tools, namely MetaTrader and Trader Workstation (TWS). Through these tools you can trade (very) many Forex, stocks and crypto-CFDs at 0,- euro transaction fees.
FX Flat has been regularly named "best CFD broker in Germany". They are also supervised by BaFin. The downside to FX Flat is that they do not offer real stocks and/or ETFs. As a trader, you can only trade CFDs. But in that respect they belong to the best day trading platforms in Europe.

Day Trading Broker Europe 2. eToro
eToro is by now a well-known name as a trading platform in both Europe as the United States. The advantage to this party is that they allow commission-free shares. Moreover, in addition to stocks, they also offer many other assets, including cryptocurrency and self-constructed investment portfolios. Another unique feature they offer is AutoCopy. This means that you can copy other traders (with all the risks involved).
We have mentioned eToro many times on our website. They are among the best brokers. For day traders they offer some interesting tools. And also for long-term investors, there are the necessary investments available. The disadvantage for Europian people is that, despite the commission-free shares, eToro charges 0.5% conversion fee. These conversion charges are always applicable for European investors, because we transfer euros and this is automatically converted to dollars. Also when selling back to euros, 0.5% conversion fee is charged.
Want to know more? Click here for more information.
Day Trading Broker Europe 3. DEGIRO/BUX/Mexem
DEGIRO, BUX and Mexem are among the most popular investment platforms in Europe. DEGIRO and BUX are currently the cheapest. In Europe, it is even possible to buy shares and ETFs completely free, or almost free, as a long-term investment. But DEGIRO and BUX do not offer specific tools for day traders.
Mexem is the best broker for day trading in this respect. With them, just like DEGIRO and BUX, you can buy normal stocks and ETFs. But Mexem also offers many platforms for day trading, such as the well-known TWS. Moreover, they offer 135+ exchanges (!). This makes it possible to trade in really any desired asset. This is a differentiating factor (see also Interactive Brokers). On the other hand, Mexem is more expensive than DEGIRO and BUX in terms of commission.
Day Trading Broker Europe 4. Plus500
Plus500 is one of the largest day trading brokers globally. They charge $0 commission, low spreads and fast order execution. They are publicly traded (ticker: PLUS) and registered as a MiFID investment firm. In terms of trading tools, they offer a very large range for traders. The system is fast, reliable and advanced.
One major drawback to Plus500 is that they only offer CFDs. Another drawback, we find, is that Plus500 makes it attractive to trade using levers. This evokes the feeling of "making money fast", but then over 80% lose a lot of money.
Today Plus500 also offers CFD trading in crypto.
Want to know more? Read our Plus500 crypto review.
Day Trading Broker 5. NAGA
NAGA is a kind of combination of eToro and Plus500. It belongs to the best day trading brokers, because it charges relatively low fees (with 0% commission) and offers many trading tools. However, you can only trade using CFDs (see above). From 2022 onwards it will also be possible to trade 40+ crypto at this broker. Funny is that you get 50% discount on commission if you use the NAGA-coin. In fact, NAGA was initially founded as a crypto currency, and later grew into a trading platform. And the ambition is bigger, like that they now offer payment functions as well.
Want to know more? Click here for more information.
Best Brokers for Day Trading International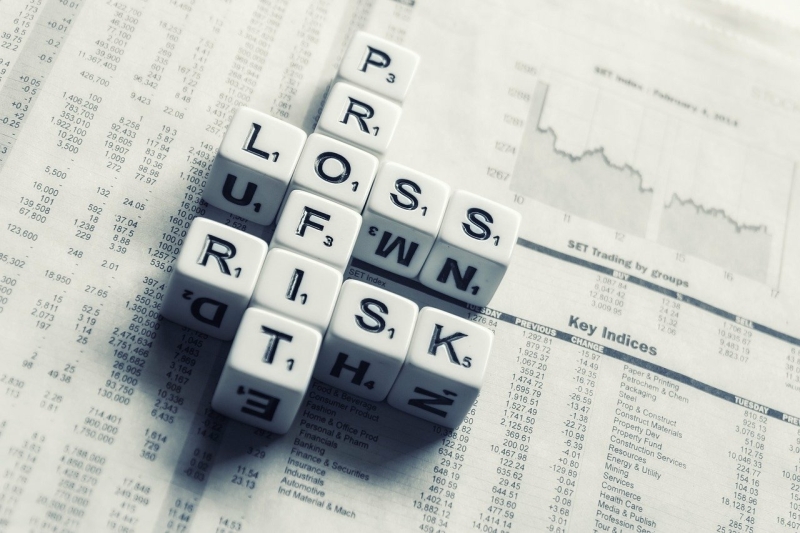 There are also good investment platforms for day traders internationally. Below is a list of the best brokers for day trading from a global perspective. Some platforms allow European and/or USA traders. Others do not. It depends on the regulation whether they are/aren't available for Dutch traders. This can change in the course of time.
Day Trading Broker 1. Fidelity Investments
Fidelity Investments was established in 1946 and came online 50-years later in 1995. Fidelity is regulated by SEC and the FINRA in the US. The broker offers to trade in products like stocks, ETFs, mutual funds, and options. They are one of the most economical in the markets as they are offering commission-free trading for Stocks, Options, and ETFs. There is not any minimum deposit requirement from the broker. Besides this, there are no account inactivity fees. Fidelity has a day trading platform (but not restricted for day trading only) named Active Trader Pro. It is a downloadable program that can stream real-time data. The platform has a customizable trading interface.
Fidelity has the edge over other brokers because it provides zero-commission trading opportunities on online US stock, ETF, and options trades. At the same time, the spreads are also on the lower side.
The broker does not offer futures, commodities, and crypto trading on the downside. If you are a USA resident, this broker is not for you. The Web platform lacks some basic facilitations like streaming news and data unavailability. The broker charges high broker-assisted trading fees.
Day Trading Broker 2. TD Ameritrade
TD Ameritrade is an American-based stockbroker that was founded back in 1975. SEC, FINRA, and CFTC regulate the broker. It offers a suitable range of asset classes to trade like Stock, ETF, Forex, Fund, Bond, Options, Futures, and Crypto. The stocks and ETF trading is free, whereas forex, bond, and options fall in an affordable range. Specifically, the broker provides an edge to the US clientage as $0 commission applies to US exchange-listed stocks, ETFs, and options. A $0.65 per contract fee applies for options trades, with no exercise or assignment fees. A $6.95 commission applies to online trades of over-the-counter (OTC) stocks (stocks not listed on a US exchange). The broker offers the thinkorswim desktop, web, and mobile trading platforms that are user-friendly and equipped with trading tools. TD Ameritrade offers different account types depending upon the client's need, and there is no minimum deposit for US citizens. In addition to that, TD Ameritrade does not charge any account inactivity fees, nor does it charge deposit and withdrawal fees (if you use ACH Transfer). TD Ameritrade offers a depth of education for educational programming for their customers, and TD Ameritrade is at the top of its class in this regard.
On the flip side, the minimum deposit requirement is higher for other account types, and the broker recommends a minimum deposit of $3,500 for Malaysian and Singaporean clients.
Day Trading Broker 3. Interactive Brokers
Interactive Brokers LLC is an online American brokerage firm that was founded in 1978. The company's headquarters are in New York, USA. In terms of daily average revenue trades, it operates the largest electronic trading platform in the United States. Furthermore, the broker maintains offices all over the world. Interactive Brokers Group, Inc. is a NASDAQ-listed company (Ticker: IBKR).
Furthermore, the broker is registered and regulated in multiple jurisdictions, including the SEC in the United States, the FCA in the United Kingdom, the IIROC in Canada, the ASIC in Australia, the SFC in Hong Kong, the CBI in Ireland, the CBH in Hungary, the JFSA in Japan, and the MAS in Singapore. It's a new offering, IBKR Lite, which offers commission-free trades of stocks and ETFs. There is a $1 minimum transaction commission, and a maximum of 1% of the total trade value, plus exchange and regulatory fees are covered for IBKR Pro account holders. Options trading is available at competitive pricing for both Pro and Lite clients, with a $0.65 fee per contract and no base, plus discounts for larger volumes. The minimum options transaction commission is $1 per order. The broker has been selling Cryptos since 2021. However, there is no commission-free trading in cryptos, albeit it is modest.
Interactive Brokers offers a diverse product portfolio that includes stocks/ETFs, futures/FOPs, spot currencies, cryptocurrencies, options, US spot gold, bonds, mutual funds, and hedge funds. The broker provides proprietary trading platforms for various devices and environments and a lucrative client portal. In addition to the liquidity provided by top-tier banks, Interactive Brokers charges minimal trading fees.
Interactive Brokers offers a wealth of educational and research resources and market analysis. Interactive Brokers has received numerous industry awards for its trading services throughout the years, including low brokerage fees and overall performance.
Day Trading Broker 4. Trade Station
TradeStation is a US-based stockbroker regulated by the SEC and FINRA. The broker was established in 1982. It is considered one of the most reliable brokers for having sound experience and a track record in the industry. It discloses its financials publically, and its parent company, Monex Group, is listed on Tokyo Stock Exchange. The broker provides a vast range of trading opportunities and offers Stocks, ETFs, Options, Futures, Cryptos, IPOs, and Mutual Funds. But, it grants access mainly to US clientage, and off-U.S coverage is not good. The broker does not offer Forex and CFDs. The broker provides proprietary TradeStation Web, Desktop, and Mobile trading platforms equipped with state of the art tools to aid trading and investing. There are options for every class of society to invest in as the broker provides many account types. There are accounts such as Individual, Joint, Retirement, and Entity for every level of trader.
There is no minimum balance requirement, and no commissions are charged on stocks, futures, and options. However, $1.50 per contract, per side for futures options, and futures contracts traded through the FuturesPlus platform are charged. Standard exchange, regulatory, and overnight fees may also apply. TradeStation Crypto offers friendly pricing that is not dependent on volume. Rates are based on your account balance. The international pricing differs from the US-based clientage.
Day Trading Broker 5. Webull
Webull is one of the newest brokers in the industry, established in 2017 and launched its mobile app in May 2018. It is regulated by US's SEC, FINRA, and SFC. The broker provides trading in Stocks, Cryptos, ETFs, and Options. Webull does not charge any account inactivity fees, and there are no account minimum deposit requirements. Besides this, it provides commission-free US stock, ETF, and options trading. The broker provides in-house Desktop, Web, and Mobile trading platforms to its clientage.
The broker does not charge commissions for trading options listed on US exchanges. However, fees are still applied by the SEC, FINRA, and the OCC. Webull does not profit from these fees.
Are we overlooking a best day trading broker? Let us know in the comments and we'll add the broker to the list!