Dear Happy Investor, currency trading is an old investment market that has recently become less popular. Nevertheless, there are ways to earn from currency trading. The most well-known term in this regard is forex trading. But what is currency trading, and how does it work? In this article, we'll cover the basics for getting started with currency trading, supplemented with tips for beginners.
Let's get started!
Content
What is currency trading, and how does it work?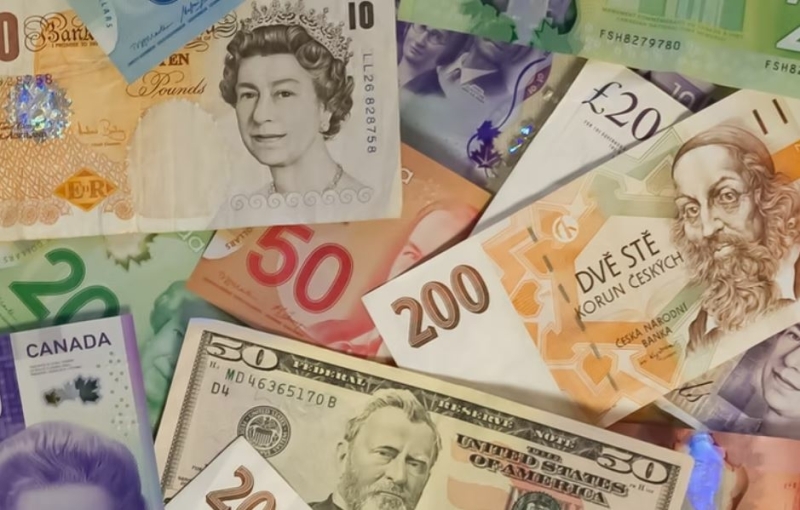 Buying and selling currencies to earn profits is called currency trading. There are two known ways to make from currencies. One is to buy and hold any currency with the expectation that the price will rise in future relative to the local currency and then sell it for the sake of some gains. The other way is to trade them in real-time through any online platform widely called the forex market.
Being a beginner, it may be strange for you how the value of currency differs in respect of other money. Every country has its regulations; each has its financial governance body, which is generally a bank. That authority fixes the interest rates, which affects the international trade and hence the currency is appreciated or depreciated accordingly. Exports strengthen the currency while imports weaken the value of the local currency. Besides interest rates, the value of a local currency depends on the following factors:
Inflation
Supply and demand
Political events
Natural disasters
And much more. These are all macroeconomic events. Someone who wants to start currency trading successfully needs to be knowledgeable here.

How does currency trading works?
The currency market works on the basic market forces of demand and supply. Higher the demand for a currency, more will be valued in terms of the other currency and vice versa. The demands and supply of currency depend upon international trade. The high demand for currency pushes its price higher and vice versa.
In today's world, currency trading has shifted online, and Forex Market exists where you can trade tens of currency in pairs in real-time. The graph shows the real-time price movement of one currency in terms of the other. The basic phenomena of price change are still the core market forces of demand and supply. Below we will share tips & tricks on how to start with currency trading.
How to earn money with currency trading?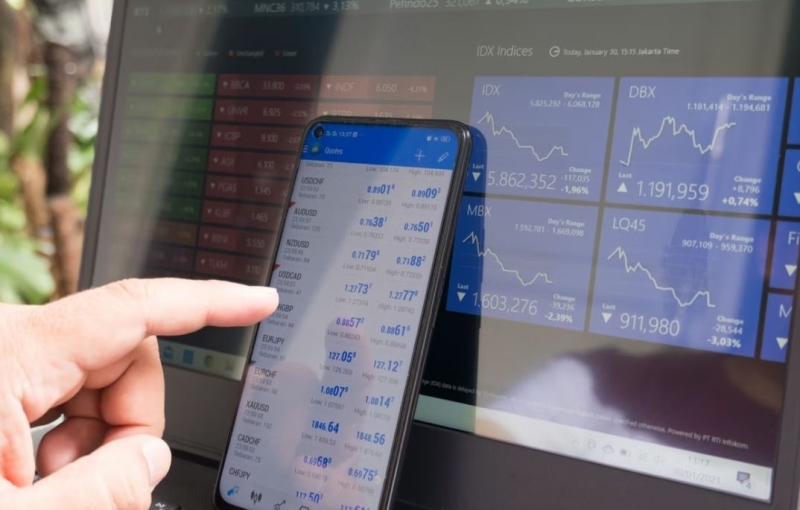 There are several ways to make money from currency trading. These range from creative ideas to trading currencies for short-term results. Below are ideas for inspiration. Pay close attention to the risks involved in doing business or investing in currency trading.
Idea 1. Make a Currency Exchange
A legal firm that permits consumers to exchange one currency for another is known as a currency exchange. Currency exchange of physical money (coins and paper notes) is often done over the counter at a teller station, which may be located in various locations, including airports, banks, hotels, and resorts. Currency exchanges generate revenue by collecting a small charge and profiting on the bid-ask spread in a currency.
After acquiring a license, one can start this business as it has the potential for a consistent and stable income. Still, on the other side, it requires investment and security to be held with the regulatory authority.

Idea 2. Buy and Hold
If you are from the old school and don't want to risk bigger, go buy some currency notes you can afford and place them in your vault. You will have some gains after a specific period.
This way of dealing with currencies is highly favourable for third-world countries where inflation persists, and the currency has been devaluing speedily. You can keep something like USD or GBP in a vault and hold it until you find it profitable.
Idea 3. Forex Trading
One of the best ways to start currency trading is with Forex trading. Forex trading is the online way of earning from currency trading. In Forex Trading, the currencies are traded in pairs, with one currency as the base currency and the other as the quoted currency. The chart patterns (many others are also there) can be seen on mobile or desktop screens. Various trading strategies are there that enable you to earn on a daily basis. Traders also do swing trading and earn some profits over a specified time. You don't need a huge amount, to begin with forex trading. Keep in mind that you can also lose a lot of money.
On the other hand, forex trading with leverage or trading CFDs of currencies is risky and requires a lot of practice and learning. This is a volatile market where most people lose their money. So, you have to be vigilant while doing forex trading.
Pay attention to costs, too. Low transaction fees are your first gain. One you have complete control over. Always choose a cheap forex broker that offers transparent prices.
View and compare the best forex brokers here.
Idea 4. Invest in Foreign Bond Funds
Mutual funds exist that invest in foreign government bonds and generate interest in the foreign currency. If the value of a foreign currency rises compared to the value of your local currency, the earned interest increases when converted back to the local currency.
Merk Hard Currency Fund, Templeton Global Bond Fund and Aberdeen Global Income Fund are examples of such funds.
Idea 5. ETFs and ETNs
Exchange-traded funds (ETFs) and exchange-traded notes (ETNs) are traded similarly to stocks and may be used to invest in currencies without trading the forex. Currency ETFs may be purchased via most brokerages using a conventional investment account.
ETNs are more like corporate bonds than a collection of stocks, but they have the same currency market exposure as ETFs. On the same exchange where you would trade ETFs, you may also find common currency ETNs such as the iPath® GBP/USD Exchange Rate ETN (GBB).
How to begin with trading currencies? Tips for beginners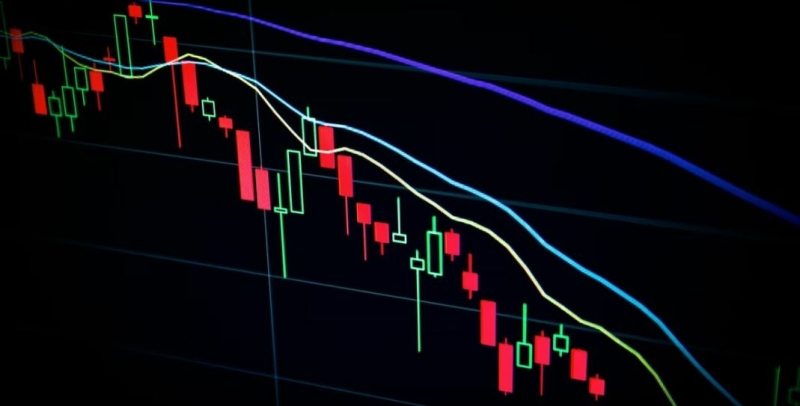 How to start currency trading as a forex trader? As indicated, buying and selling currencies online is a risky activity. Most of them will lose (a lot of) money. Therefore invest only with money you want to miss. Consider it as lost, then the pain won't be so bad. Below are three tips to get started with currency trading.
Tip 1. Know your Pocket
It is the basic business tactic that every prudent investor follow before investing. So, when you are planning to invest in currency trading, never put all your eggs in one basket. You must research and build a comprehensive portfolio comprising high, medium and low volatile currency business. In addition to that, always hold a backup and invest a certain percentage of money in a currency trading business that could be something 30-60% of your total capital.
Caution! This is specific tip to start currency trading. If it were up to us you would never start this. There is no room for forex trading within our proven strategy towards financial independence. We invest only in diversified ETFs and strong companies that grow over the long term.
Tip 2. Practice on Demo Accounts
If you have some serious goals for Forex Trading, always begin with the demo trading first. Most brokers provide you with demo accounts and fake money where you can test your trading strategies in real market scenarios. That gives you more exposure to the market and price moments.
Currency trading is usually done on a short-term trading basis. Sometimes even on a daily basis. This tactic gives higher risk of money loss. On the other hand, results can be obtained earlier. Nevertheless, 80% lose money.
Our tip: always start on a demo account with the best day trading brokers.
Tip 3. Market Research and Education
No doubt, businesses automate when you are working on economies of scale. However, while dealing with currency trading, there remains a high risk as it depends on market conditions and news. It is mandatory to invest 6-months first in learning and then with an affordable to lose money. Once you get the flow, scale it then. The educational material is freely available on top-notch broker's websites. However, professional, successful traders have courses to get high-level exposure.