Buying an ICO? ICO stands for Initial Crypto Offering (or Initial Coin Offering). You can buy this at an ICO broker or ICO app. In this article, we cover the best ICO brokers and ICO apps according to our reviews and experiences. These are the best platforms for buying ICOs and new crypto coins. From the European crypto app Bitvavo to the big Binance, below we compare them all. 
Let's get started!
Best ICO Broker: Bitvavo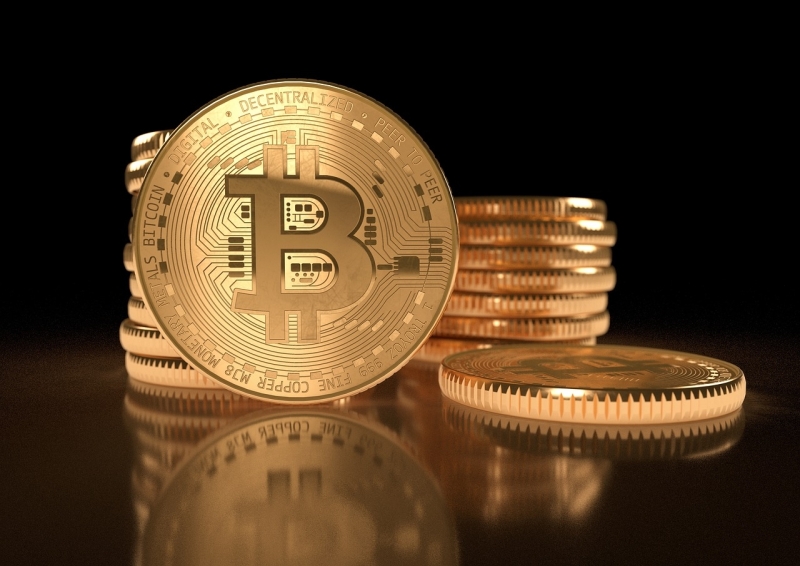 With a proven track record of conducting several successful ICOs, Bitvavo ranks as one of the best ICO apps on the market. Founded in October 2017, it is an Amsterdam-based Dutch platform with over 100,000 clients in Europe. The user-friendly interface and the low trading fees set it apart from others. 
The main pro of this broker is the convenience. Besides focusing on experienced investors and traders, Bitvavo welcomes beginners with an easy-to-use investing system and user-friendly website. 
Moreover, Bitvavo allows you to purchase cryptos directly from your bank account or with a standard payment method in your country. The supported payment methods are Bancontact, iDEAL, EPS, MyBank, GiroPay, SOFORT, and bank transfer.
View here all crypto and rates at Bitvavo
Best ICO Broker: eToro
eToro is by far one of the best ICO brokers. It provides full-service options to help both investors and projects make the most of their new ventures. Currently, the broker supports all devices and multiple languages, giving it the widest reach in the world. Through eToro, investors can find enthusiastic token issuers, and issuers can gain early access to handpicked tokens. 
A seamless user experience, superior technology, and partnerships account for its high value. The company was founded in 2007 and is regulated in two tier-one jurisdictions as well as one tier-two jurisdiction, making it a reliable (low-risk) broker. With a superb mobile app, eToro is a great choice for those who would like to trade stocks, CFDs, forex, and cryptocurrencies at low costs.  
eToro's main attraction is its CopyTrader feature, which lets you track other users' trades and portfolios with one click. eToro automatically allocates your funds proportionally to mirror the positions of your favorite eToro trader when you set the amount to use. And eToro also offers a virtual brokerage account to allow you to test-drive the platform without risking your real money if you're new to investing or just want to see if it's right for you.

Best ICO Broker: Coinbase
Coinbase is one of the most successful platforms for decentralizing ICO token sales. The company manages a robust cryptocurrency ecosystem that supports 13,000 financial institutions. In 2012, Coinbase was established as a platform for sending and receiving Bitcoins. However, the company now supports over dozens of unique cryptocurrencies. 
Coinbase operates with users in more than 100 countries, and customers trade approximately $159 billion per quarter. The company is decentralized and does not have a main headquarters. 
Within a Coinbase account, there are two different trading tools: simple and advanced. Simple trade is easy to use due to its straightforward design. While in advanced trading, you can access charts, a live order book, and limit orders. With Coinbase, you can list your campaigns, create smart contracts, raise funds, and contribute to others. PayPal, debit cards, money wires, and ACH transfers are some of the payment methods accepted by the website. 
Best ICO Broker: NAGA
Another of the best ICO broker to consider is NAGA. Launched in 2015, NAGA is a German-based FinTech company publicly listed on the Frankfurt stock exchange. In 2017, NAGACoin was the world's 18th-largest ICO, and the platform has a good track record when it comes to cryptocurrency.
In addition to trading bitcoin, NAGA also allows users to store cryptocurrency on its native wallet. The NAGA platform supports MetaTrader4 and MetaTrader5, besides its extensive copy-trading feature, AutoCopy. With its feature NAGA Portfolios, you can manage themed assets with artificial intelligence (AI) trading assistant CYBO.
A unique feature of NAGA is its Charting tools, which permit users to view live prices, outline patterns, and create personal templates. And in order to streamline their first trade, NAGA assists its users in exploring the community's favored assets for trade. While the NAGA Protector feature enables users to protect their investments automatically, limiting their risks and ensuring their profits. Moreover, NAGA offers ultra-low fees on all 500+ instruments available on the platform.

Best ICO Broker: BUX Zero
BUX Zero is unique in its own way. The broker allows you to monitor selected projects after providing all the relevant and necessary details about a project. More than 700,000 customers have used the platform over the past few years, and it has been gaining recognition since it launched commission-free products and underwent a brand makeover in 2019. 
Based in Amsterdam, London, and the United Kingdom, BUX is a leading investment brokerage and trading platform. It's BUX Zero app allows users to trade stocks, ETFs, and cryptocurrencies commission-free. BUX also offers CFD trading through its Stryk by BUX product. 
A variety of customization options are available to make the BUX Zero trade hub a convenient and easy-to-use mobile trading platform. You can easily access your portfolio, watchlist, and inbox through the platform's easy-to-use interface. Besides stop-loss orders, the platform supports OCO orders as well.
By choosing a date, choosing your portfolio of stocks and ETFs, and determining the recurring amount you are comfortable with, BUX can help you make a plan and keep consistent with your investing behavior. As soon as your savings plan is set up, your savings are built up according to your risk appetite reflected by the portfolio you choose. Investing consistently without all the admin work is made easier with this feature.
Best ICO Broker: Binance
Binance is another best platform for investing in ICOs and cryptocurrencies. Founded in 2017, Binance is one of the largest cryptocurrency exchanges in the world. A 100 million BNB token was sold for US$0.15 to raise US$15 million in an ICO to fund the company's launch. 
Binance offers a wide range of decentralized products as a decentralized finance company. These include crypto-backed loans, exchanges, margin trading, cryptocurrency derivatives, interest-earning savings accounts, NFT, launchpad, and many more. Additionally, the company's products are available in a wide range of markets and are growing quickly.
There are two versions of Binance's trading platform, classic and advanced, where users can trade hundreds of assets and speculate on various derivative marketplaces. Binance also has a competitive fee structure that attracts many users. 
Best ICO Broker: BLOX
Based in Nijmegen, Netherlands, BLOX is an iOS and Android app-only crypto broker. The BLOX app offers simplicity, mobility, and diversity with no technical knowledge required. Using this app, in just two minutes, you can invest in ICO with your smartphone. Their trading pair is euros vs. cryptos and vice versa, so there are no stop orders, bots, wallets, or charts that can be read easily.   
Moreover, the fees and prices for BLOX are simple, hassle-free, and quite affordable. It is already possible to start trading with 1 euro and what you see is what you get. Also, credit deposits and withdrawals are free for all payment methods except for VISA. With iDEAL, Bancontact, or VISA, your funds are transferred on the same day. However, you might have to wait a few business days when using a bank transfer (SEPA). 
Best ICO Broker: Kucoin
Kucoin helps you in the pre-sale and sale processes of selling your tokens publicly in a safe and easy way. KuCoin offers many advantages to token issuers as well as the community of investors who depend on its ICO listing. One of the strengths of this broker is that it gives investors early access to promising projects while providing a robust marketing plan. 
Kucoin has different tiers. ICO tokens are distributed to subscribers via the Globeltrotter tier at a discounted rate of 30%. Following the token sale, investors will have to stake 625 tokens and lock them up for 7 days. While other tiers include Believers and Devotees, which each issue 25% of tokens, and Legends, which release 20% of tokens.
Best ICO Broker: Bitstamp
Bitstamp is another best ICO broker that allows investors to invest in initial coin offerings (ICO) and cryptocurrency-related projects. Launched in 2011, Bitsmap's trading platform is known for its intuitive user interface, advanced tools, and low fees. There are over 60 countries where the exchange is currently available, and its popularity among European traders is high. Over 70% of the total market share of Bitstamp is accounted for by USD trades, amounting to over $700 million per day.
Overall, the platform is well-designed and offers an easy investing interface. In addition to providing detailed graphs and parameters that keep updating constantly, it also gives meaningful insights into trading volumes, lows, and highs, among others. In addition to their websites, Bitstamp offers mobile applications, though most of their traffic is from web-based applications. 
Best ICO Broker: Coinmerce
Dutch broker Coinmerce is known for its simplicity. Their community is strong, their platform is easy to use, and they offer a wide range of crypto prices. Founded in 2017 by two brothers in Amstelveen, Coinmerce offers a number of advantages for both beginning and professional traders. 
Also, with a smart order system, the platform is connected to several crypto exchanges, retrieving the best prices automatically from their order books. This allows Coinmerce to offer services such as Staking and Earning, as well as more than 195 cryptos. Their mobile app was implemented at a very early stage, which gives Coinmerce functionalities that other brokers don't have. With this brokerage, investing in ICOs doesn't require technical knowledge, and 24/7 support is available.  
How do I recognise the best crypto broker?
Buying an ICO is done on the best crypto brokers. But how do I recognise the best crypto platforms? As far as we are concerned, there are a number of important factors, namely:
Reliability and security
Low transaction costs / commission for crypto / ICO buying
A large range / supply of (new) crypto coins
User-friendly platform which works easily
Good customer service available 24/7, even if 2FA does not work or you forget the login codes
Possibility to invest in stocks, bonds, and Exchange Traded Funds in addition to buying new crypto.
For various reasons, we therefore consider eToro and Bitvavo to be among the best crypto apps at the moment.
Difference between ICO and IPO
In this article, we have discussed various ICO investment platforms. Besides ICO, you can of course also invest in IPO. IPO stands for Initial Public Offering. This is when a company goes public for the first time. Also called IPO or initial public offering. 
Buying new shares at IPO price can be done at Freedom24. This broker is the only one offering this option, similar to ICO platforms where you can buy a new crypto currency for the first time before going to the well-known ICO brokers.
Both an ICO and an IPO are extremely risky. Yet an IPO is less risky than an ICO precisely because new crypto coins can perform very volatile. Moreover, an IPO comes from a real company. A company can be analysed for its future profitability and growth. With a crypto currency, it is particularly difficult to make any projection for the future. In many cases, it is better to avoid ICOs, as money losses are likely. 
And with that, we conclude with an important disclaimer. 
Disclaimer: This article in no way contains investment advice. The analysis may not be complete. You are responsible for your own investments. Investments in securities and other financial instruments always involve the risk of losing your capital. IPO investing, buying shares at IPO prices, may involve additional restrictions. Past predictions or performance are no guarantee of future results. 
Buying crypto currencies or ICOs is particularly risky. More than 85% of investors lose money as a result of investing in such financial products.