Dear long-term investor, if you're thinking about getting into real estate investing, you're not alone. Real estate is one of the most popular investment options out there. But before you can start investing, you need to learn the basics. In this blog post, we'll teach you everything you need to know about getting started with real estate investing. 
So if you're ready to get started, keep reading.
Contents: 
Why you should start with real estate investing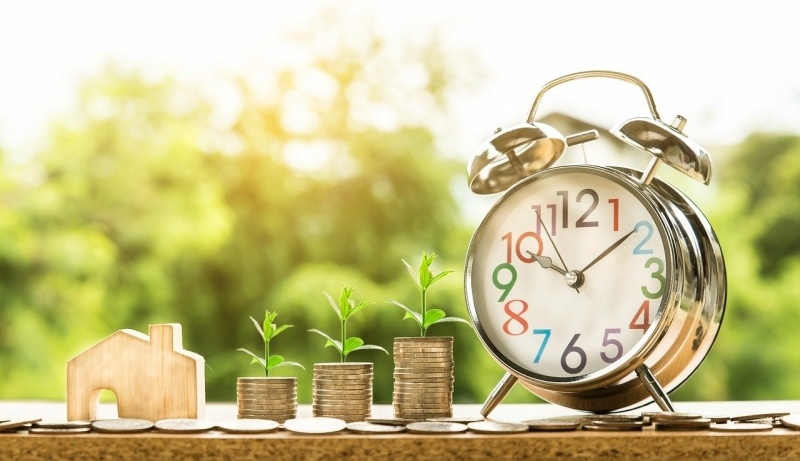 Buying an investment property? Real estate has produced many of the wealthiest people in history. This means that there are plenty of reasons for believing that it's a sound investment. And yes, even as a beginner you can invest in real estate. In fact, it is considered a reliable way to build wealth in the long term. So to start with real estate investing as a long-term investor sounds rational. However, it is not without risk. You should know what you are doing. 
Now, before you jump on the bandwagon, it's important to note that according to experts, it's best to be well-versed with investing before jumping into the industry with hundreds of thousands of dollars on your first real estate purchase.
Here are some factors and challenges you should consider beforehand taking a plunge:
The conditions present when buying properties such as location (city/town)
Cost per square foot value estimate; availability within the budget range
Your cash flow needs - will this house generate enough revenue each month after mortgage payments plus other bills have been paid 
Be sure to understand basics before you start. The below tips will get you started. 
Do you want to start with real estate investing?
Chances are you do! Then, it's time to start your journey. However, before diving in headfirst, I want you to know that investing is not as easy as people make it seem on TV or online (if someone has ever told you that). If you start selling properties without direction, then expect trouble of different kinds to start chasing after you. 
Let's continue with some necessary basics about real estate investing for beginners. 
What is Real Estate Investing?
Normally when we think about investing, we start thinking about stocks and bonds and similar investment strategies, but did you know that another option is real estate?
Real estate can be a great addition to any portfolio because it allows you to diversify and provides the potential for income generation. If this sounds interesting to you, then let's start talking about how to start with real estate investing.
With a little research and planning, you can start real estate investing. We've outlined the basics of what you need to know about this process to find success from day one.
Starting with the Basics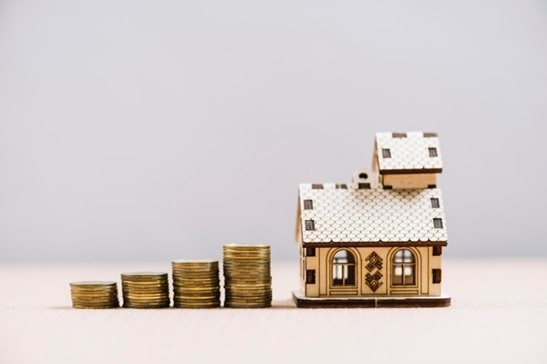 1. First things first: start doing your research. Then, in case you haven't already, start checking out some of our blog posts to get a feel for what investing in real estate looks like. 
Once you've got a little background information, start thinking about how much money you want to put into the market - and why! Just because it's a popular investment option doesn't mean you should start investing in real estate if that's not what you're looking for. 
2. Where to Start: Now it's time to start thinking about where to start with real estate investing - and how to start with real estate investing. If you don't have any experience yet, it might be a good idea to start by buying a few smaller properties rather than jumping into the real estate market headfirst.
You could consider buying an apartment: it's an affordable way to start with real estate investing, and you'll get your feet wet without any major risk.
3. What to Do Next: After you've got a couple of small properties under your belt, start thinking about how much money you want to start putting in - and why! Next, think about what kind of ROI (return on investment) you're looking for and start researching that area.
If you're ready to start making some serious money in real estate, start looking at large apartment buildings or even whole apartment complexes; but remember, if the numbers don't add up, don't do it!
4. That's All Folks: And finally, once you're comfortable with the market, start putting together a solid team of people you can trust. You'll need a great realtor to start with - and don't forget a lawyer!
Keeping these tips in mind while learning how to start with real estate investing, making money in this market will seem like second nature! So start collecting information today; by the time you're ready to start investing for yourself, you'll be an expert on where to start with real estate investments.
Types of Real Estate Investment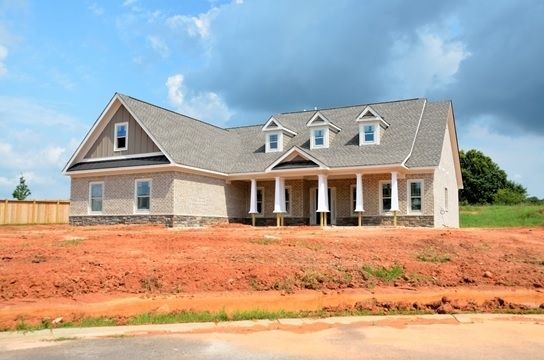 There are several different types of real estate investments that an investor can take on. These include: buying a house to live in, flipping houses, investing in residential or commercial rental properties, or investing in mortgage notes. Each one has specific advantages and disadvantages that potential investors should know about before making any large decisions. 
Not all are appropriate to start with real estate investing if you are a beginner. In this context, it is safer to start slow and "safe". 
Buying A House
This is the most common type of real estate investment that the general public makes. When someone buys a house, they are essentially becoming their own landlord, renting out one property for income while using another as their home
Flipping Houses
This type of real estate investment involves purchasing a house on the low end of its price range and immediately reselling it on the high end. This is considered an active real estate investing strategy. It is less suitable for beginners. However, if you are good at chores or you know a good handyman, then this might be a solid start. 
Rental Properties
This type of real estate investment is similar to buying a house and renting it out, but on a larger scale: You rent out one or more properties for income instead of living in them yourself
Real Estate Investment Trust 
A real estate investment trust (REIT) can be created when an investor purchases shares in the company to use their money as they see fit. Unlike cooperative or mutual associations that have strict rules about how funds are allocated, with this type of structure there's more flexibility

What is Active Real Estate Investing?
Active real estate investing refers to an individual actively seeking out properties for their portfolio. There is a higher level of risk in actively seeking out properties because a person is limited to the local market and needs to find a good deal. Active real estate investment can come in many forms such as: 
Flipping and Fixing Houses
Wholesaling 
Renovation or Developing Projects 
What is Passive Real Estate Investing?
Passive investing involves purchasing a property and holding onto it for a long time. A person who invests in passive real estate would do well to purchase an income-producing property, such as a rental house, apartment building, or office space. The investor will make money through the rent that tenants pay for living in or occupying the property. The different forms of passive real estate investing include: 
Real estate investment trust
Real Estate Funds
Owning Rental Property
If you are a beginner in the real estate investment industry, then passive real estate investment is much beneficial for you. As it is a safer way of earning passive income, although it is only suitable for long-term investors.
Final notes about how to start with real estate investing
If you've been considering investing in real estate but are unsure of where to start or what type of property may be best for you, then this blog post is just for you. We will explore how to get started with residential and commercial properties and help answer some common questions that many beginners have about starting on their first investment journey.
If you want more information or have any questions along the way, reach out! Our team at "The Happy Investors" is here to help guide you through every step of getting into investing so that it becomes easy for you. So why wait? Get started today by following these steps and building wealth while satisfying your own needs.