Dear Happy Investor, a specialization within real estate is investing in Airbnb real estate. This has some specific advantages and disadvantages with essentially higher risk/return. Where 6 - 8% return on property rentals is fine, with Airbnb real estate investing this can go up to (more than) 15% return. In that respect, this strategy offers potentially higher returns for those who get it right. 
In this article, you will learn more about the strategy for Airbnb real estate investing.
Let's achieve sustainable financial success!
Contents
Airbnb Real Estate Investing: Strategy Explained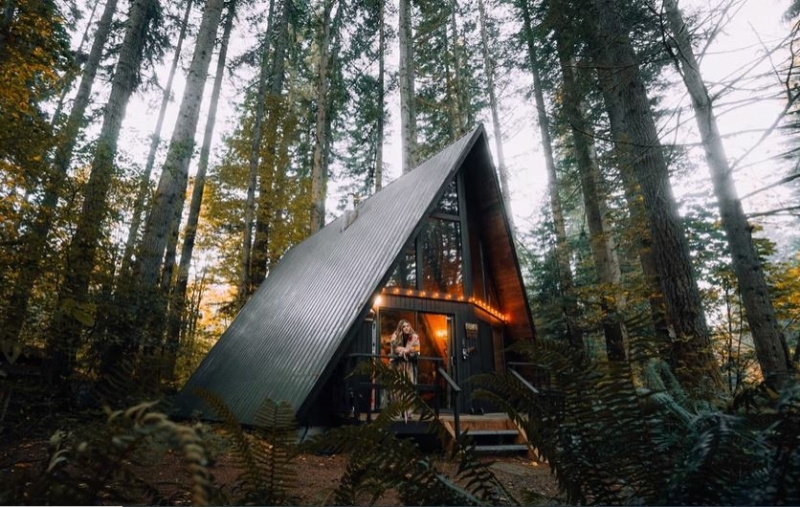 Airbnb is a real estate investment strategy where real estate investors buy properties to list on the Airbnb platform. The platform could be different, but the method followed is always referred to as the Airbnb strategy, as they are the starter of this investing technique. The idea came into being in 2008 when two designers, who had space to host, accommodated travellers. Later on, this idea is adopted as a business. Airbnb is a community built on sharing rooms or apartments with travellers and like-minded people. Today, many real estate investors work on this model and buy real estate to earn more stable and higher long-term rental income.
A characteristic of Airbnb real estate investing is that it can potentially generate high returns. It is a more active approach. Instead of certainty on long-term leases, in this case you are pursuing short-term deals with a higher rent. For example, most people stay for only a few days or sometimes even one night. 
This strategy means you have to work more for your money and you have more uncertainty about rental income. The latter means increased risk. In return, you can charge much higher rents per night. The more tenants, the higher the yields and therefore the returns. 
Crucial in the investment strategy for Airbnb real estate is to get the occupancy rate as high as possible. 
Simplistic example to calculate real estate return: suppose you buy a property for 200,000 euros with 60,000 equity. The net rental income of 300 euros per month means a gross return of 6% per year. Using the Airbnb model you try to increase the rental income. Suppose you generate an average of 500 euros in net rental income, then the gross return rises to 10%. 
How you do this is explained below, but first more about the pros and cons. 

Pros and Cons of Airbnb Real Estate Investing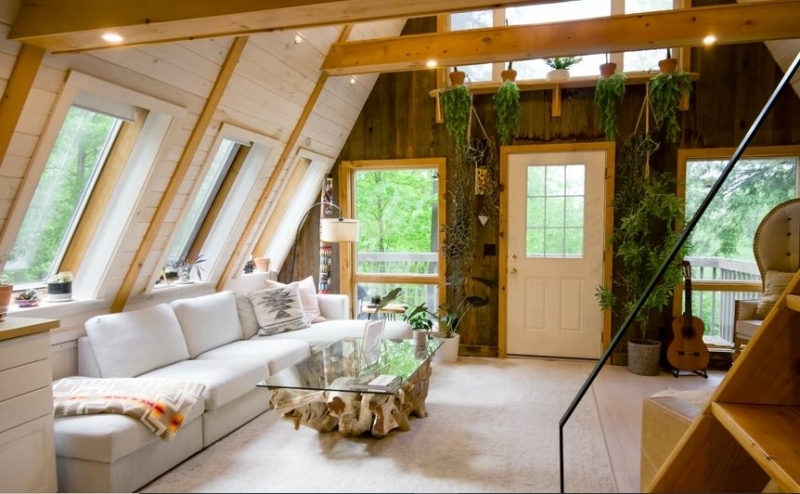 Investing in real estate and betting her on Airbnb has pros and cons. They have to do with risk and return. Potentially, the Airbnb rental model can lead to increased revenue. This doesn't come overnight. First of all, you have to put in more effort to do this. And second, you have a higher chance of (a lot of) vacancy. Therefore, it is not always logical to use this revenue model.
Benefits of Airbnb investing:
Potentially high cash flow
Flexibility of use
More lucrative than traditional rentals
Diversified portfolio of tenants
Disadvantages of Airbnb investing: 
Higher expenses
Labor intensive (communication, cleaning, etc)
Revenue can be erratic
Increased risk associated with vacancy
Let's look at tips to reduce risk and potentially earn higher returns when investing in Airbnb real estate.
Tips for Airbnb Real Estate Investing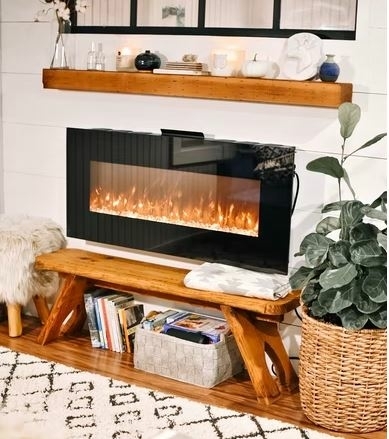 Despite the fact that rental income is more stable than, say, house flipping or stocks, there are definitely risks involved. And as indicated, this risk is higher with Airbnb. If not handled appropriately, investors can suffer serious setbacks. For example, if you buy property in an unsuitable location (such as not a tourist site or far away from public agencies), then the vacancy rate will be higher. And this means less income to even loss. 
Here are important points of interest that every real estate investor should follow if they want to work with the Airbnb rental model.
Location Is Key! The Right Place to Buy Airbnb rentals
Investing in real estate is long term. It has its own pros and cons. The dark side is that you need to be careful before buying a property because if you make the wrong decision, your investment could get struck. Making prudent decisions by analyzing the vicinity potential is a must in this business. 
Even more than with other types of real estate investments, location is everything with Airbnb. Think about who your target audience is. Not everyone will want to rent your property (via Airbnb). Who is the target audience, and can they be found in the desired region. The more specific your offer is to a target group, the higher you can set the rental price. But it also increases the risk of vacancy. 
How do you determine the right Airbnb location?
For that, you need to gather the data about the area you want to invest in. In doing so, always think about your target audience. A useful tip is to use the Airbnb platform for this. For example, you can start with the survey "AirDNA's 2022 best places." This is a survey from Airbnb where they reveal the best locations in almost every country. In addition, it gives the revenue potential for short-term rental investments.
Analysis on Real Estate Date on Each Market
Never buy real estate without proper research. It is better to analyse the real estate data on the markets around the place you wish to buy. Some key stats like average daily rates, occupancy rate and estimated revenue are helpful to make a proper investing decision. If you have all greens according to your own investing plan, you are good to go then. These stats are available over the internet, so you will have nothing to do much. Just search for the platform, analyse the market and make the smart real estate investment decision on the Airbnb model. 
Seasonality Impact
When doing Airbnb investment, it is mandatory to consider the seasonality factor. For example, you may invest in a location where you find high occupancy rates, high rentals and high annual growth. But soon you find that all these rates and ratios dropped down and were on peak due to the tourism speciality of the location that is favourable only in summers. However, this may work for you, but the point is to always consider the seasonality factor.
Avoid calculating yourself too rich. Take into account average rents per month. Especially through Airbnb, this will fluctuate, and that also means fluctuation in cash flow.
Supply and Demand Comparison
To find the perfect Airbnb real estate investment, you must respect the true market forces of demand and supply. There are tools like "Pacing tools in MarketMinder" that have a record of past stats, and based on this, it provides the future demand and supply for the real estate in a certain vicinity. Besides this, you can also know about booked rates, bookings windows, year-over-year comparisons, and occupancy rates in your markets. You may use the tool to do comparative analysis to the historical rates to understand your Airbnb earning potential.
Other Tips to Consider
Market Comparison for Annual Revenue Growth
Estimate Income With The Airbnb Calculator
Pricing Your Airbnb Smartly
How to make higher profits with Airbnb Real Estate investment?
Since there is a wide range of tools that aid you in making an informed Airbnb real estate strategic investment, the tools are available for all so that every investor can make practical investing decisions. But here are a few tips that make you help reap higher profits. 
Explore the Places for Future Investment
A well-informed investor will have more opportunities to reap high profits if he finds a fine future real estate investing opportunity. If you can hold for decades, you can be a future millionaire. Explore the places that have the potential to grow shortly. It could be an industrial zone, educational area or potential tourist resort. A well-informed investor will have more opportunities to reap high profits if he finds a fine future real estate investing opportunity.
In practice, this means being prepared. Gain knowledge of the market. Know real estate prices per square foot. Know how to upgrade a property. And above all look long term: the sooner you invest in a growing market (risk), the higher the profit (return). However, don't take too much risk. 
Read more about all real estate risks here.

Provide Something Unique
Let's say you want to book an extended vacation in a region that is unfamiliar to you. You decide to do this through Airbnb. You search and find many great places to stay. You do take your budget into account. At some point, a special house or apartment catches your eye. Completely according to your taste. It feels good. The only "but" is that the rent is higher. Yet you are willing to pay this. As an exception. After all, it's vacation time!
Do you recognize this situation? Every person makes these kinds of emotional choices. 
As an Airbnb real estate investor, you can capitalize on this. Make sure you make a specific investment in a specific location. Renovate to tailor this to your target audience. This can be anything: a family with dogs looking for peace and quiet, a young couple who want luxury or a minimalist. Make sure your offer is a perfect match. In return, you can ask a higher rent and/or your occupancy rate will increase.
Learn on Airbnb Laws and Regulations
Since you are working with the Airbnb community, it is good to remain in touch with the community's offers, laws, and regulations. Certain vicinities are under the red zone for Airbnb because of government interventions. If you accidentally buy the place in that location, it will be a complete loss. Similarly, if you remain in touch with the Airbnb regulation, you could find a potential place that could be highly profitable for you in the long run, if not for the short term.
Do you have questions or comments about Airbnb real estate investing? Let us know in the comments.