Dear Real Estate Investor, are you looking for ways to make passive income with real estate? In this article, we'll help you get started. Namely, there are two investment strategies for generating passive income with real estate. In addition, we provide some tips for inspiration on how to creatively generate more income from real estate. 
Let's get started.
Passive income with Real Estate: 7 Tips on how to begin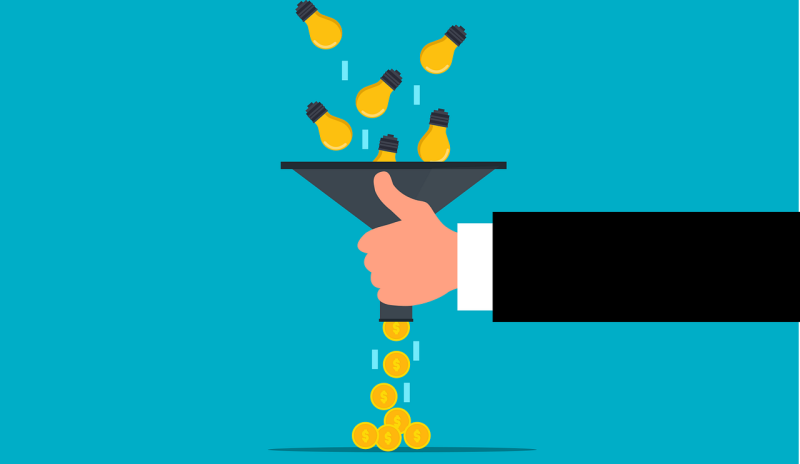 Below are the 7 tips, of which the first two ways are pure forms of passive income with real estate.
Buying Rental Houses 
The best way for passive income with real estate is to buy rental properties. By the term best, we mean that we believe it is the most appropriate form for long-term investing. It is not the least-risky strategy, because it requires us to take on debt. But in the long run, with acceptable vacancy rates, you can realize a lot of cash flow and capital gains on your properties.
If you have enough investment to buy a house, hold for some period and have the market experience to build a portfolio of rental houses. There are many options available if you are interested in renting out the properties. But, we will suggest going for those you are interested in and have some experience. For example, if you have been a tourist, you will know the potential of a certain location, its average rentals, growth in that area and dependency on tourists places. So, it will be easy for you to buy a rental house for tourists. Similarly, if you have been a student at a certain educational institute, you can coin the location and buy it for investment motive. The Airbnb Invest strategy could be the one that works for you. 
Generating passive income with real estate can be done from rental properties. There are two challenges with this, namely (1) finding tenants and (2) dealing with them. To make it truly passive, you can outsource this work to a rental agency (see below). They find tenants and arrange communication. And you invoice them a monthly amount. That is your income. Of course, this income will be lower than if you arrange tenants yourself.
There are some features you must always look for before buying rental houses for a passive investment perspective:
Know the Neighbourhood
Check out the Property taxes on that area
Availability of Educational Sectors
Crime Rate
Job Opportunities
Amenities like parks, restaurants, gyms and movie theatres
Future development programs
Average Rentals
Natural Disasters
Number of Listing and Vacancies
Want to know more? Read all about how to start with real estate investing. 
Stock Investing for passive income with real estate
There are several ways to generate passive income with real estate through stocks (and non- stocks). In general, the options are:
Individual real estate stocks that pay dividends
Listed real estate funds, also known as Real Estate Investment Trust (REIT)
Unlisted real estate funds
The highest income can be generated from real estate stocks. Think of homebuilders or real estate funds that issue shares (such as Unibail-Rodamco). By analyzing and buying value stocks within real estate, very high returns can be realized. Think of averages of 15 - 20% per year. But of course this also requires more knowledge and experience. It is also less passive than you would like.
Listed real estate funds, REITs, offer the opportunity for passive income with relatively high dividends. Long-term investment in REITs is possible and can realize an annual return of about 6 - 9%. However, there are pros and cons, with it being particularly suitable for more advanced investors. Read all about investing in REITs here. 
The purest form of investing for passive income with real estate, is that of unlisted real estate funds. All you have to do is transfer money. It works like a savings account. But with increased risk. So again, diversification is important. On the other hand, there is a potential annual dividend of 6 - 8%. And that is real passive income. 

Rental Agency
If you are a beginner and do not have sufficient capital, you can still start building passive income with real estate. In this case, you need to be creative. Such as establishing a platform that connects tenants and landlords. This is called a Rental Agency. 
There is always room for the one who provides the best services at economic real prices in the saturated real estate market. Initially, a Rental Agency means hard work. But building passive income is possible. You can work through a physical office. Even better is through digital media, such as a website or Social Media. You can offer rental services to tourists, students, immigrants, and business owners.
Different marketing strategies can be used to develop the rental agency. For example, you can market the chauffeur services in your city and ask them to generate the leads for you on a pre-defined commission. Similar, you can be a spearheaded to a new locality and provide rental services there. In that case, you can grow your audience and be the leader in the future.
Finding Agencies the Loyal Tenants
Property owners always look for loyal tenants who are willing to stay on the owner's conditions for the long term. It is not easy to find out such tenants that never hesitate to comply with all conditions and remain stick to them for a long time. Having this problem, one can earn without investing by providing the solution. You can earn a passive income monthly, quarterly, semi-annually or annual basis by proving the "finding loyal tenant" service to the house owners. 
To do this, you must be a handful of experience in reaching out to tenants who lives in the vicinity for a long time already. The availability of data in this scenario is that you cannot go door to door for surveys and data collection. 
Providing the Renovation Services
When you do not have enough money to invest in real estate, you can rely on underrated services. Thousands of houses are vacated, and thousands of contracts are matured daily. Before the arrival of a new tenant or after a specific period, the houses are renovated as per government policy. So, there is a bulk of work that you can grab to do. 
There is no need to build your team to do so. All you need is to work as an agency. Acquire some experience, check out the listing, bid on it and earn your commission. As you remain in the market, your relations will build, and you will have your customer base.
Invest in Tokenize Real Estate
Tokenize real estate is the modern option to invest when you have little capital. Blockchain has transformed the mode of investment. It has a wide range of applications; it works on the mode of tokenisation in the real estate world. 
A reliable agency displays its projects, expertise and productivity records on its platforms. The real estate projects to be invested in are listed on the website. Limited tokens are then issued, and interested people buy those tokens under certain pre-defined conditions. The tokens are then held on the wallets secured by strong passwords. With the rise in prices of that particular asset, the token holder sells and earn profits. This is how the tokenised real estate system works. 
The drawback of this mode of investment is that you may face serious losses if asset prices fall short. Since not the major chunk of your investment is bound there, you have the opportunity to earn abnormal profits over time.
Moving Services
A moving company, removalist, or van line is a company that assists individuals and companies in relocating their belongings from one location to another. Moving vans are often used, although, for international removals or storage, special containerised vans or shipping containers may be used.
There are many types of moving companies. For example, there can be local, interstate, long-distance, cross country, household movers and self-moving companies. Your concern here will be with the household and commercial businesses.
In general, tenants don't prefer to keep the heavy luggage with themselves. But many of them have serious affiliations to their belongings and prefers to move them when they are changing their homes. 
There are two ways to earn in this mode. You can either build your own fleet or work as an intermediary to transport the luggage. This is a kind of business that even an individual can run. Many students in European countries are doing this business as there is an easy approach to the fleet. However, this is one of the good ideas to earn passive income with little investment.
Of course, the best forms of passive income with real estate are named at the top of this article. The best choice is buying rental property. A great alternative is passive investing in unlisted real estate funds. Other forms, as from this article, can make more money but also require more effort.