Dear Happy Investor, in our Trade Republic review, we took a look at this German broker under the microscope. In this article, we cover a comprehensive review of Trade Republic, which is essentially a mobile app for stocks, ETFs, cryptocurrencies and various assets. We look at the pros and cons based on our experiences and reviews of other brokers. We also go into detail about the trading platform, features, and of course costs. Finally, we end our review with Trade Republic compare vs. other best brokers. 
On to the review!
Trade Republic review: general overview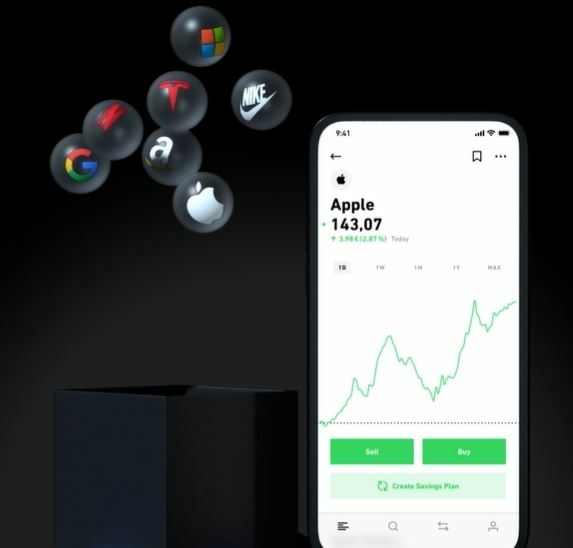 Trade Republic is a Germany-based broker and securities trading bank founded in 2015. The Broker is regulated by BaFin. The Trade Republic offers a suitable range of trading instruments, including Stocks, ETFs, Derivatives, and Cryptocurrencies. Trade Republic offers commission-free investing in equities, ETFs, derivatives, and cryptos, and free ETF and fractional stock savings plans in the EU and international markets (US, Asia). The Broker offers user-friendly web and mobile trading platforms for traders. The Broker provides 24/5 email support to its clients.
Review Trade Republic's pros and cons 
Here is an overview of pro's and con's after our Trade Republic review. In general, we could conclude that Trade Republic is a great broker for long-term investors in stocks and ETF's. Although they offer a huge selection of assets as well. 
Pros
Only €1 transaction fee per order
40.000+ assets including stocks, ETF's and crypto
Owns a banking license
No minimum deposit requirement
Tier-1 country regulation
No minimum deposit requirement
Sufficient payment options
Deposit and withdrawal is free
Cons
No demo account options
Web and Mobile trading platforms are not as good as MetaTrader platforms
No leveraged trading
No educational resources
Limited accepted country list
Looking at the cons, we can conclude in our Trade republic review that this platform is not suitable for day traders. 
Account Types
Our Trade Republic review shows that they offer one type of regular share account. This means you may trade all assets from a single account, which is far less complex than other brokers, who demand different account types for each commodity. Trade Republic allows you to trade everything from a single account.
Trade Republic review of costs and fees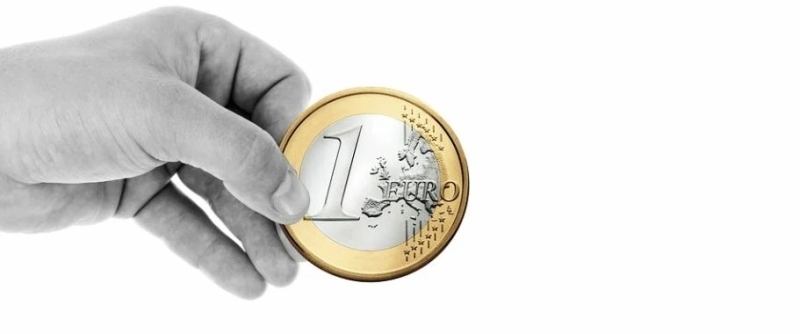 When applicable, at the Trade Republic, spreads are tied to the XETRA reference market. This implies that the orders of Trade Republic customers (during XETRA trading hours) are executed at spreads that are at least as good as if they were traded directly at XETRA. The trades themselves are executed using Lang & Schwarz Exchange, an electronic trading system operated by the Hamburg Stock Exchange. 
Trade Republic charges €1 per order of external fee, so it is not really commission-free. However, in comparison to other Europe brokers it is a low fee. The initial deposit is free for new customers. All subsequent deposits may carry a 0.7 percent charge depending on your country. You may deposit in your Trade Republic cash account by a SEPA transfer or by credit card and mobile wallet.
Deposits & Withdrawals
Trade Republic only supports a few methods for funding and emptying their trading accounts. Bank wire transfers will take one to three working days to clear. Other deposit and withdrawal methods include credit and debit cards (Visa or Mastercard), Google Pay, and Apple Pay, all of which will clear your payment immediately. The Broker does not charge any outright transaction fees, though some may be incurred for payments from different countries. Trade Republic does not accept the popular payment method PayPal.

Review of Trading Assets at Trade Republic
Important to the Trade Republic review is its offerings. The customer has access to 7500+ different international stocks and ETFs. There are also 1500+ free share and ETF savings plans available. And none of this comes with commissions or custody account fees. Shares are, in a sense, shares in a company's equity capital. When you purchase a share, you become a part-owner of the company and are entitled to dividend payments.
ETF is an abbreviation for Exchange Traded Funds. This type of investment fund is constantly traded on a stock exchange. ETFs have an advantage over investment funds because they are less expensive due to passive management.
Furthermore, Trade Republic may trade around 40,000 derivatives, such as warrants, knock-out products, and factor certificates. Although this is a manageable range of markets overall, each area offers a large number of products for trading, ensuring that traders can find what they are looking for.
The following assets can be traded at this broker:
Stocks
ETFs
Derivatives
Currency Pairs
Commodities
Bonds
Cryptocurrencies
Review of the Trading Platform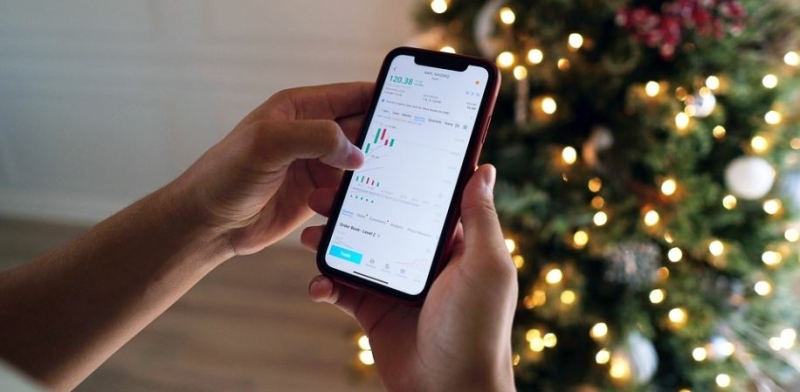 Choosing a good broker is important for novice investors. It is also a decision that cannot be easily reversed (although everything is possible at cost). Therefore, it is absolutely good to inform yourself in advance and evaluate different providers so that you choose the best broker based on your needs. At the bottom of this article you will find a comparison of Trade Republic based on our reviews and experiences.
Criteria such as low cost, security and various products are clearly important. The trading platform is another important criteria in reviews. This should have certain features to allow investors to invest as stress-free and easy as possible.
Important from the Trade Republic review is that its trading platform is only available via mobile. Through mobile app you can invest quickly and easily. This is ideal for the young, but perhaps less suitable for the older generations.
Trade Republic's mobile app is free for both iOS and Android devices and can be downloaded from the respective App Store and Google Play Store. Customers can use this smartphone app to track their assets and investments on the go and manage them at any time. This provides the trader with complete flexibility in securities trading.
You can filter stocks, ETFs and crypto currencies based on preferences. They handle price alerts, push notifications and real-time data. But from our reviews and experiences, we know this is standard with most brokers. 
Mobile trading with Trade Republic shows that buying securities is feasible without the need for multiple different tools and software. Trade Republic provides investors with a clear platform to track their own assets, obtain real-time quotes and react quickly to changes - all from their smartphone.
Our Trade Republic review shows that they are among the best investment apps.

Broker Safety Standards
Trade Republic acquired a full banking licence, which allows it to provide savings and holding services and stockbroking. The Trade Republic is supervised by both the Federal Bank of Germany and the Deutsche Bundesbank. Client deposits are legally insured for up to €100,000, and all funds are kept separate from the Broker's funds in trustee accounts with their Berlin partner bank. All financial assets are owned by the clients and held by HSBC Germany.
What is distinctive from the Trade Republic review is that it offers a huge number of savings plans. These are not savings plans based on savings deposits. It is based on equity products such as ETFs. Generally, these savings plans offer much higher returns than savings deposits. Of course, there are also disadvantages, such as increased risk.
Experiences and customer reviews of Trade Republic
Trade Republic has a huge number of positive reviews and experiences on Trustpilot. Currently, the total number of published reviews is 14,000+, of which 72 percent are rated as excellent. The overall review score is 4.3 out of 5. A nice score based on so many reviews.
In particular, the broker's low fees and some tools are appreciated. Customer service is not always appreciated. 
Compare Trade Republic with other stock brokers
As indicated, choosing the best broker is important. We are enthusiastic and positive after our Trade Republic review. For Dutch and Belgians, this is a great investment app with relatively low costs. And that while the offer is huge with 7500+ shares, ETFs and other assets like crypto currencies. 
The best way to compare Trade Republic is with DEGIRO Zero and BUX Zero. 
Trade Republic vs. BUX Zero is the most applicable, as both brokers profile themselves as mobile app for stocks. Both brokers have very low transaction costs of €1 per order. In comparison, BUX Zero is cheaper because it also offers the option of Zero orders. Zero orders have a €0 transaction fee. This means commission-free trading. In addition, BUX Zero does not charge any other fees except 0.25% foreign exchange fees. Those buying European stocks and ETFs will be cheaper with BUX zero. But importantly, Trade Republic, which is also very cheap, does offer many more stocks and ETFs. As an advanced investor, this is a must. 
However, the better choice is DEGIRO Zero. This platform has advantages and disadvantages, but it is at least as big as Trade Republic in terms of stocks and ETFs. Moreover, DEGIRO allows you to buy ETFs commission-free under certain conditions. On non-commission-free ETFs and stocks, they charge a €0.50 transaction fee per order. However, the foreign exchange fee is higher at 0.50%. Keep that in mind when buying USA stocks.
If you are a non-Europian investor, than there is an even better choice: eToro. At eToro you can buy USA stocks commission-free. There are some other minor costs that you should consider. However, in general it could be cheaper due the commission-free assets.