Dear Happy Investor, want to buy crypto at BUX Zero but doubt this is a good crypto broker? In this BUX Zero crypto review, we take a closer look at the investment platform. Throughout our review, we look at multiple aspects, including the pros & cons and costs & fee's of buying crypto at BUX Zero.
Let's get started with our BUX Zero crypto review right away!
BUX Zero Crypto Review: Overview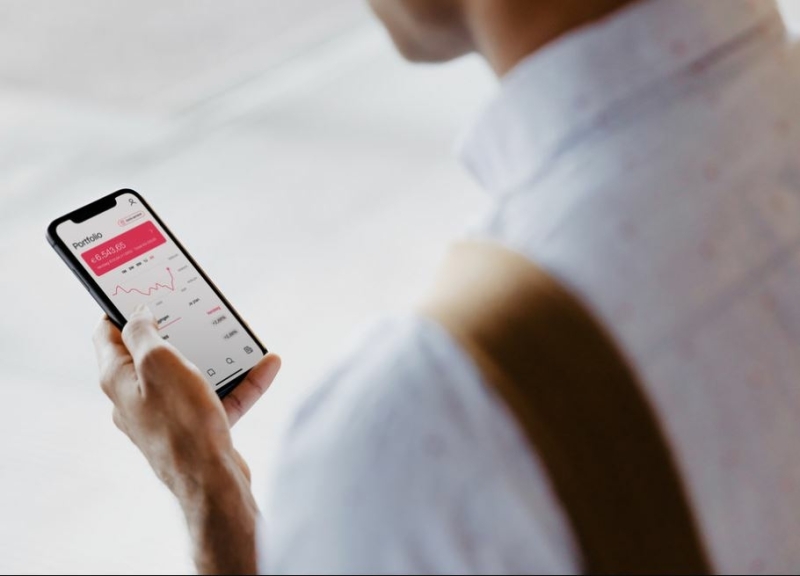 BUX Zero, founded in 2014 by Dutch broker Nick Bortot and headquartered in Amsterdam, the Netherlands, has a user base of over 30,000 traders spread throughout Europe after successful launches in the Netherlands, Austria, Germany, and France. The new brokerage model provides commission-free crypto and stock trading through a mobile app, allowing regular investors to invest in stocks, ETF and crypto at any time and from any location.
BUX Zero is aimed at the younger generation, for whom mobile banking paved the way for mobile trading. Since its launch, the broker has grown from strength to strength, receiving backing from Tencent, HV Capital, and Velocity Capital Fintech Ventures, to mention a few.
BUX Zero provides commission-free stock and EFT trading, BUX X provides a variety of CFD opportunities, and BUX Crypto, which debuted in 2020, provides a simple method to invest in digital currencies such as Bitcoin, Dogecoin, and Ethereum. In sum, 30 coins are available to trade in BUX Crypto.
Pros and Cons Buying Crypto via BUX Zero
From our BUX Zero crypto review we find some relevant pro's and con's. This is also in comparison with other of the best crypto brokers. Within this review, we find the following.
Pro:
They offer commission-free crypto trading.
Economic and charges are less than the industry's average in crypto and other assets.
No minimum deposit requirement.
No deposit/withdrawal and account inactivity fees.
Con:
Still a small broker with not many crypto coins and other assets.
No desktop or web-based trading platform for stocks.
Limited Market analysis tools.
No Demo account option.
The advantage from our BUX Zero crypto review is that it is a very cheap broker for crypto and stocks. The disadvantage is that it is still a relatively small broker with limited offerings.
BUX Zero Crypto Review: Trading Assets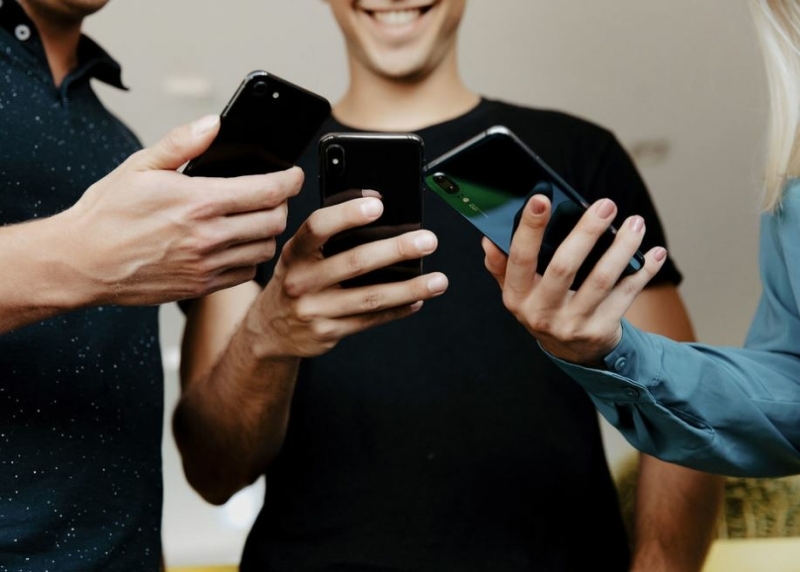 BUX Zero provides a range of ETFs and stocks from the Dutch, German, Belgian, French, Austrian, and US markets. Airbus, Heineken, HelloFresh, API, and Zalando are stock examples that can be bought at BUX Zero. Many of the stocks are traded on the world's biggest exchanges, such as Nasdaq, S&P, and Euronext. There are also fractional shares available, enabling consumers with less capital to purchase a part of popular stocks.
BUX also has two sister firms, BUX X and BUX Crypto, that provide assets other than stock investing. The first is a CFD broker that offers global stocks and indices such as the S&P 500, forex, and commodities derivatives. BUX crypto is the company's cryptocurrency portal, where a variety of tokens may be traded. This review is about BUX Zero crypto, but it is fair to mention that they are also an interest investment platform for commission-free stock trading.
Trading Platform
The BUX Zero trade hub is an easy-to-use mobile trading platform with a variety of customization options to aid with execution and usability. The platform is simple to use, with important information such as your portfolio, watchlist, and inbox readily available. The platform also supports guaranteed stop/loss orders and OCO orders.
While the app's clean, simple appearance is user-friendly, the range of technical analysis tools is restricted. Traders used to the comprehensive tools available from some of the larger brokers may find this discouraging. BUX Zero crypto is thus not suitable for day traders. They are better off signing up with the best day trading brokers.
Regulation
BUX Zero is a reputable broker that the Dutch Authority regulates for Financial Markets (Autoriteit Financile Markten (AFM), one of the world's major regulatory bodies. The broker's parent business, BUX B.V, is licenced under licence number 58403949. The Dutch authorities oversee and supervise all BUX Zero activities.
Accounts
BUX Zero only has one account option. The flat structure is transparent, and all stocks and shares are available to account holders. This implies that rates are competitive for all customers, rather than just those with premium accounts, as is the case with several larger brokers.
BUX Zero Crypto Review: Order Types and Fees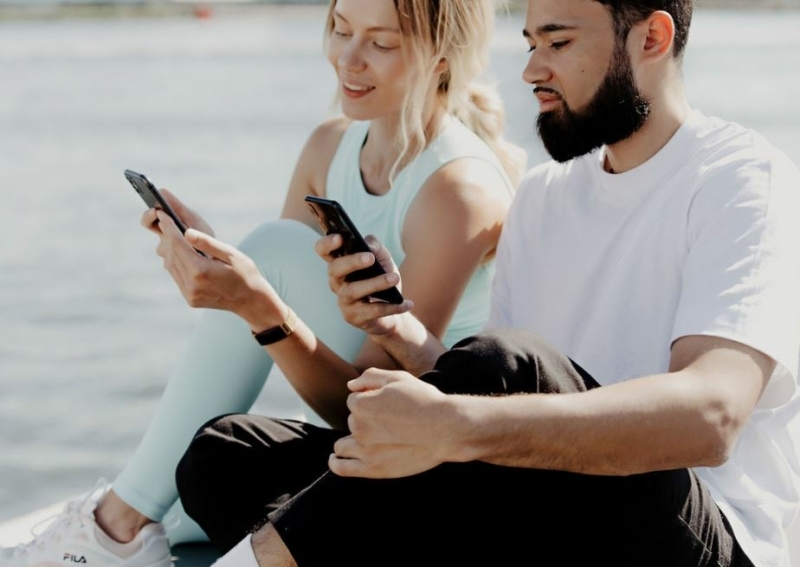 Important to understand in the BUX Zero crypto review is that they offer 3 kinds of order types. If you use the right one, you could save transaction fees on buying crypto.
Market Orders
Market orders are the quickest option to acquire shares since they allow you to buy crypto straight away, and orders are executed immediately at the most competitive price available. For crypto and stock market orders on EU shares and ETFs, BUX Zero charges a €1 commission fee, while US shares are free.
Limit Orders
These allow you greater control over the assets' buy price. A limit order allows you to specify a maximum or minimum price for both opening and closing the order, preventing unexpected price changes due to slippage. However, the desired price may not always be reached before the conclusion of the trading day, at which time the order will expire. Limit orders on crypto, EU shares and ETFs are subject to a €1 commission charge, whilst US shares are free.
Zero Orders for buying crypto at BUX
Commission-free trading in the EU; BUX Zero orders allow you to buy stocks and ETFs in European markets without paying a commission. These orders are executed at the end of the trading day. If the price differential at this moment surpasses 5% for sell orders and 4% for buy orders, the order is cancelled. Because US stocks are already commission-free, zero orders are not supported.
New for the BUX Zero crypto review is that the zero orders are also applicable for buying crypto. This means you can buy crypto commission-free. That will save serious money. However, do note that there is 0,25% conversion fee for non-Euro money. Full information may be found on the broker's website in the pricing section.
If you pay in euro's, you could buy crypto without transaction fee's at BUX Zero crypto review.

Deposits & Withdrawals
In our BUX Zero crypto review we are very satisfied about payment options. Clients from all approved countries may fund their BUX Zero account by bank transfer. Tikkie may also be used to finance accounts by Dutch residents, while German clients can use open banking. This method supports with N26, Comdirect Bank, Commerzbank, Landesbank, Revolut, and Unicredit. The broker does not accept PayPal transactions.
Account funding is done using the BUX Zero app under the 'Portfolio,' 'Total Account,' and 'Top Up' sections. Then, choose the desired transfer method and follow the on-screen instructions. Bank transfers and Open banking transactions are processed within one to two working days, but Tikkie deposits are instant. Withdrawals may be made using any of the methods listed above, depending on your residency.
Education
In our BUX Zero crypto review we notice that they offer a variety of educational resources that are free to use in the app or on the broker's website. These are a collection of articles covering key topics and news, analysis, and forecasts. The ETF Knowledge Centre also contains additional information regarding ETFs in general and those offered by the brokerage. Finally, BUX Zero crypto runs a community forum website where clients may seek guidance or share tips and tricks.
Security
Client security is becoming more important as cyber-attacks are more common. With powerful encryption technologies for all communications, BUX Zero crypto demonstrates its commitment to client security. The broker also keeps client funds in separate bank accounts, which protects capital in the event of insolvency, and provides negative balance protection, which prevents you from losing more money than you deposit. BUX Zero also provides a free insurance policy with a limit of €1 million.
Conclusion of our BUX Zero Crypto Review
BUX Zero crypto provides a competitive stock trading and investment service for inexperienced traders, with zero-commission trading on stocks and ETFs from the EU and the US. The trading platform is easy and simple to use. However, this comes at the cost of analysis tools and more advanced features. BUX Zero is currently only licenced to provide trading services to clients in the Netherlands, France, Germany, Austria, and Belgium, which limits its client base.
In general, we are very satisfied in our review of BUX Zero crypto. The investment platform is clearly also interesting for stocks and ETF's.
FAQs buying crypto or stocks at BUX Zero
Here are some frequently asked questions and answers.
What Is The Minimum Deposit Requirement For BUX?
BUX Zero has no minimum deposit requirement, making it an ideal option for new traders or those with little capital to invest.
What are the accepted countries by BUX Zero?
BUX Zero only accepts traders from the United Kingdom, Austria, Belgium, France, Germany, Netherlands.
Is BUX Zero the cheapest crypto broker in Europe?
This is not straightforward to say that BUX Zero is the cheapest crypto broker in Europe. Actually, there are many big giants in the industry operating in Europe that offer a impressive portfolio of cryptocurrencies. But the pricing and commissions are conditional. For example, crypto exchange "Kraken" have standard fees ranging from 0-0.26%, but the zero fees options are only there for the clients with big trading volume. Here are the details of the other exchanges and brokerages that offer nominal fees on crypto trading.