Want to invest in Cybersecurity ETFs and wonder which Cybersecurity ETFs to buy? In this you will read all about investing in Exchange-Traded Funds for Cybersecurity. An interesting growth market. Although this type of tracker has specific advantages and disadvantages. So: why and which one to buy? Below you will find an explanation and analysis of a TOP 5 best Cybersecurity ETFs.
On to sustainable financial success!
What is a Cybersecurity ETF?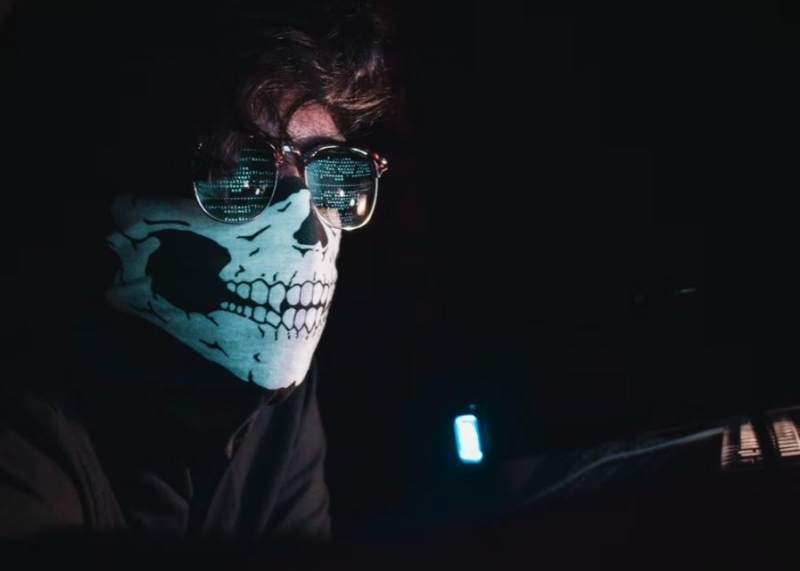 Cybersecurity ETFs are specific theme ETFs for passively tracking multiple Cybersecurity stocks. It is designed to help investors diversify by investing in companies that are involved in cybersecurity.
A Cybersecurity ETF is designed to invest in companies engaged in cybersecurity research and development. These companies may be software developers, network companies or hardware manufacturers.
The purpose of a Cybersecurity ETF is to help investors diversify their portfolios without having to invest in a large number of companies. When an investor invests in a Cybersecurity ETF, they can focus on specific sectors or industries while still diversifying their overall portfolio.
What is important about a Cybersecurity ETF is that it has a specific focus on one sector. In certain time periods, this sector may have strong momentum. In that case, this type is among the best ETF of that year, or even several years in a row.
On the other hand, a theme ETF is susceptible to potentially cyclical movements in which the sector is struggling. In addition, an innovation ETF also runs the risk of being disrupted itself. Consider the development of blockchain technology that could potentially change or even hurt the business of Cybersecurity stocks.
Pros and Cons of investing in cybersecurity ETF
Why invest in a Cybersecurity ETF? And which Cybersecurity ETFs to buy? A theme fund has specific advantages and disadvantages. In a nutshell, it offers a higher risk/return profile.
Pros
The ETF offers a diversified portfolio of cybersecurity companies, which helps reduce the risk of investing in one security company.
Cybersecurity ETFs are designed to invest in a variety of companies, including technology, software and hardware vendors, as well as cybersecurity services companies. It thus covers the entire industry
The diversification and passive nature of an Exchange-Traded Fund makes it a more passive investment in cybersecurity
We want to buy a Cybersecurity ETF because we expect future growth in the security sector, which will continue to grow over time as more companies enter this market and innovate new technologies to protect people and their data more effectively than ever before.
In growth markets like Cybersecurity, it is very difficult to determine which stocks will be successful. Buying a Cybersecurity ETF reduces this uncertainty and therefore the risk
In summary, we want to invest in Cybersecurity ETFs because of two reasons. As an ETF investor, such a tracker offers potentially higher returns/risk, to complement your ETF portfolio. And as an equity investor, this tracker offers lower risk and less time consuming.
Cons
Advanced investors don't want to buy Cybersecurity ETF because they're designed to track an entire sector rather than just one company within that sector.
Diversification is limited only to cybersecurity stocks. This means risk of the sector shrinking over time
The biggest drawback to investing in Cybersecurity ETF is the high risk involved. Markets are constantly changing and evolving, which means that cybersecurity companies must also constantly adapt their products and services to meet new threats as they arise. In addition, many cybersecurity companies are still true growth stocks with loss-making positions. Finally, such trackers also include many small cap stocks with higher risk profiles
It is not unusual to see price fluctuations in the shares of these security companies. Do you hate volatility? Are you looking for a stable source of income? Then a Cybersecurity ETF is most likely not the best choice. In that case, opt for dividend ETFs
We don't want to buy Cybersecurity ETFs because of its higher risk profile. Risk-averse investors should steer clear of these. And the advanced investor may see better opportunities in selecting the best stocks in each sector, including cybersecurity.

TOP 5 Best Cybersecurity ETFs to buy

Researching the best Cybersecurity ETFs to buy is not very difficult. In fact, there aren't that many. This is because there are not many cybersecurity stocks. The selection is limited and therefore the best cybersecurity ETF is often the one that is simply available through your broker.
In the overview above you will find a TOP 5 of best Cybersecurity ETFs ranked based on the number of holdings, the dividend (accumulating) and the expense ratio. Because the trackers are fairly new there is not much useful to say about them yet, except that they all have a high risk/return profile with high volatility.
How to Invest in Cybersecurity ETF
Now for the how. How to invest in Cybersecurity ETFs. To make a long story short, there are three options, namely (1) lump-slump, (2) DCA and (3) swing trading. Of course, you can also keep a mix of these tactics.
For long-term investing, lump-slump would be fine for such a tracker. However, you should be sure not to buy a Cybersecurity ETF when it is overvalued.
How do we invest in Cybersecurity ETFs?
Given the nature of this tracker, which is high volatility, we opt for a more active buying strategy. This is a combination of an initial deposit + a periodic deposit if the price has fallen significantly. And to generate additional profit, you could sell at peaks.
How would you invest in a Cybersecurity tracker? Let us know in the comments.
Where to buy cybersecurity ETF's?
It is important to choose the best investment platforms. They offer a wide range of ETFs so that you can build a good portfolio. They also have low transaction costs. Some even offer commission-free investing. In the long run, this saves a lot of costs.
Analysis of popular cybersecurity ETFs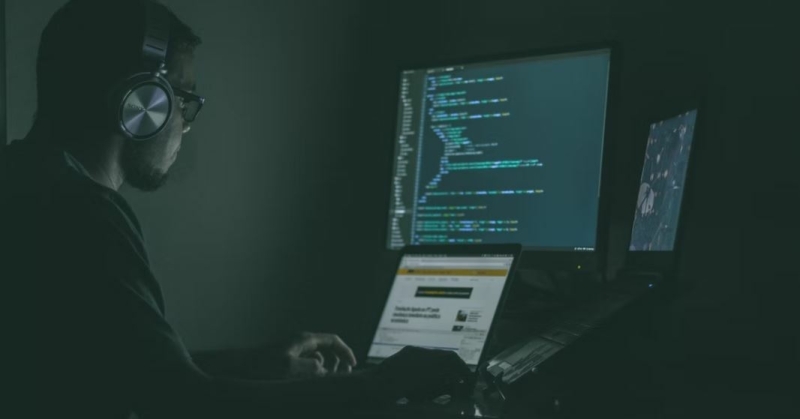 The cybersecurity ETF industry has been growing at an explosive rate. While there are many great options out there, not all of them are created equal. In this section, we'll take a look at some of the most popular cybersecurity ETFs on the market today and discuss the potential risks.
Analysis of First Trust Nasdaq Cybersecurity ETF
The Fund seeks investment results that correspond generally to the price and yield (before the Fund's fees and expenses) of an equity index called the Nasdaq CTA Cybersecurity Index. With more than $5 billion in assets under management, the First Trust NASDAQ Cybersecurity ETF is the most popular Cybersecurity ETF
First Trust is a large financial services firm offering a variety of investment products, and its cybersecurity offering is one of the longest-tenured in the ETF world.
The Index employs a modified liquidity weighted methodology which includes caps on the percentage of any individual security to derive the final weights of the securities. Even though ETFs offer diversified exposure which minimizes single stock risk, it is still important to look into a fund's holdings before investing. Luckily, most ETFs are very transparent products that disclose their holdings on a daily basis.
Analysis of ETFMG Prime Cyber Security ETF
The ETFMG Prime Cyber Security ETF (HACK) is an exchange-traded fund (ETF) that tracks a portfolio of companies providing cyber security solutions that include hardware, software and services. It provides a cost-efficient way for investors to own a basket of companies in the cyber security industry.
The Fund's portfolio offers convenient diversification across market capitalizations, geography and business focus. As an ETF, HACK offers intraday liquidity and portfolio transparency.
The big difference between it and First Trust's offering, though, is that the ETFMG Prime Cyber Security ETF is made up of 65 stocks. That means far less portfolio concentration of top names in the industry and more of the fund's investments spread out into smaller companies and international investments. This may not make it the best Cybersecurity ETF to buy, but it does offer a little more diversification.
Analysis of Global X Cybersecurity ETF
The Global X Cybersecurity ETF (BUG) seeks to invest in companies that stand to potentially benefit from the increased adoption of cybersecurity technology. This includes those whose principal business is in the development and management of security protocols preventing intrusion and attacks to systems, networks, applications, computers, and mobile devices.
A relative newcomer, the Global X Cybersecurity ETF was launched in late 2019. It quickly attracted more than $1 billion in investor funds and has outperformed both First Trust and ETFMG since it launched. Like the other ETFs here, Global X's product pays little in the way of dividends since the cybersecurity industry is focused primarily on growth. However, it has outperformed its peers in its short history. However, the time period is too short to determine if this is the best Cybersecurity ETF.
Analysis of iShares Cybersecurity and Tech ETF
Also launched in 2019, the iShares Cybersecurity and Tech ETF comes from one of the largest financial institutions in the world, BlackRock. In its brief existence, the iShares Cybersecurity and Tech ETF has underperformed other funds in the cybersecurity space. But since it has a limited history, that could change.
In fact, the iShares Cybersecurity and Tech ETF has been around for just three years, so no one knows how it will perform long term. It also has risks associated with investing in one particular sector or industry, which can lead to volatility in the value of an investment.
Analysis of WisdomTree Cybersecurity Fund
The WisdomTree Cybersecurity Fund is the newest ETF on this list, with an inception date of January 2021. Technology stocks -- including many cybersecurity names -- have been hit hard since then, and WisdomTree's product reflects that, with a negative return since its launch.
The WisdomTree Cybersecurity Fund is a way for investors to benefit from the growth of the cybersecurity industry in a slightly more "passive" way. Although it has only amassed about $35 million in assets so far, it has a competitive offering with only 0.45% in annual fees.
Want to invest in Cybersecurity ETFs? Our tip is to buy a Cybersecurity ETF for the long term. Let the compound interest effect do its job. Give it time.
A wise investor once said, "If you want to be rich, it's not enough to buy low and sell high. You have to buy high and sell super-high."
In that perspective, stocks are much trickier than investing in real estate, where you can realize a nice cash flow without price volatility. Each to her own!