Dear crypto investor, are you considering buying crypto through eToro or Binance? In this article we are going to compare the crypto investment platforms eToro vs. Binance. The focus of this review is entirely on buying crypto. For example, eToro also offers other assets through CFD (stocks, ETF, et cetera), but we will not include this in comparison with Binance. The focus is buying crypto. What is the best investment app? Who has the largest selection? The lowest cost?    
Let's begin. 
Contents
Compare eToro and Binance on key features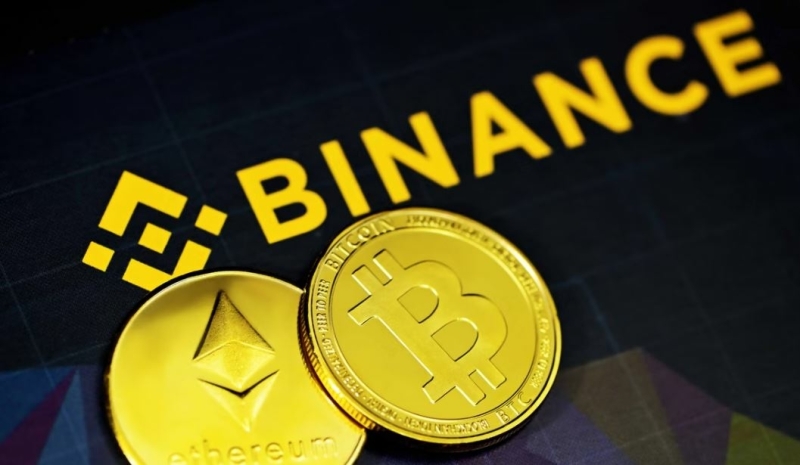 Let's start by comparing eToro and Binance on their main features. For example, Binance is an investment platform that is entirely focused on cryptocurrency. eToro is not. It is originally focused on stocks and ETFs through CFDs. Over time, they have added crypto to this. Binance is therefore a true specialist, and eToro can be seen as a generalist for those who want to invest in both shares, ETFs and crypto.
Key Features of Binance
Binance is China-based world's largest cryptocurrency exchange, founded in 2017 by software developer Changpeng Zhao. It offers 500 cryptocurrencies to trade on its exchange. Besides the cryptocurrencies, it also offers an adequate range of fiat currencies EUR, USD, GBP, AUD, HKD, and INR. Binance offers a wide range of trading tools, like real-time charting tools. Besides this, it also provides moving averages and exponential moving averages. The platform also aids the traders to access their trading history and portfolio instantly. It provides the Binance app and Binance desktop platforms for trading.
Binance is known for its low commissions/transaction fees when buying crypto. fees are generally calculated based on trade volumes and BNB balance. BNB is Binance's own crypto currency. When using the BNB coin, you get a small discount on transaction fees. Generally speaking, the higher the trade volume, the lower the cost.
In terms of security, Binance seems to be more secure than eToro. For example, it offers a number of security tools such as two-factor authentication, device management, whitelisting, and the ability to restrict device access. Creating an account is free. 
As far as we are concerned, Binance is among the best crypto brokers. On the other hand, eToro also has interesting features, such as especially for the crypto and stock investor. 
Key Features of eToro
It is a multi-asset investment platform founded in 2007 in Tel Aviv-Yafo, Israel. It is backed by the CySEC, ASIC, FCA, FSAS, MiFID, ICF, FSCS and AFSL. eToro offers a diversified product portfolio to invest in. It promotes investing opportunities in Forex, Stocks, Commodities, Indices, ETFs, and Crypto. eToro provides an in-house trading platform for mobile and web that is easy to use and highly interactive. eToro provides the best educational and research material for beginners and professional traders. They promote a commission-free environment and comparatively tighter spreads to buy crypto.
To test your strategy, you can start with a free demo account. It also offers swap-free Islamic accounts for trading. The minimum deposit requirement is 10$, while there are no transaction fees while funding and withdrawing your account. You can go with versatile options like wire transfer, credit/debit card, PayPal and e-wallets to fund your account. eToro's funding and withdrawal are smooth, easy to follow and 100% free. The account inactivity fee is 10$, which is charged after 12-Months of inactivity.
eToro vs. Binance comparison: availability of crypto coins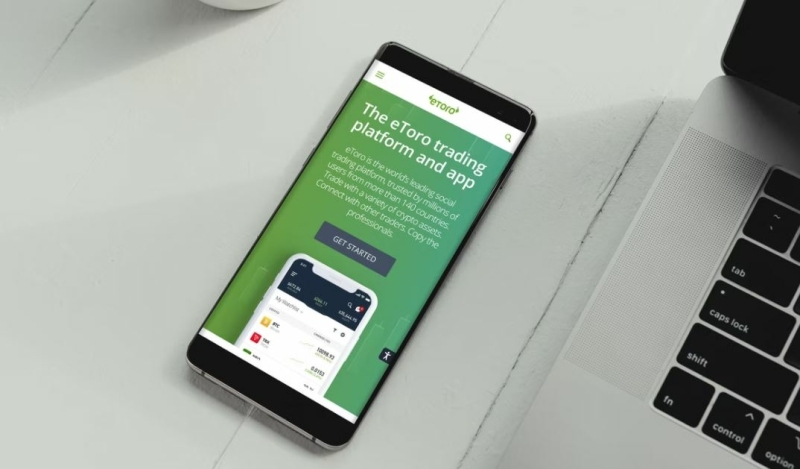 The availability of crypto currencies is important. The greater the supply, the more choice there is to buy crypto currencies. This makes you less limited and therefore offers more opportunities. Thus, it is particularly the small, still unknown altcoins that can offer exponential returns (or losses). 
Who has the biggest...?
Binance Crypto Range
Binance offers more than 500 cryptocurrencies to be traded on their platform. The quantity of cryptos is still on a rising trend. In contrast, there are more than 65+ cryptocurrencies available for US clients. Binance also supports various fiat currencies like USD, EUR, AUD, GBP, HKD, and INR. In addition to that, you can access a broad exposure to NFTs on the Binance Exchange. The quantity of cryptocurrency available may vary according to your location.
eToro's Crypto Range
eToro is one of the largest investment platforms in the United States and Europe. They offer ehel many products, including stocks and ETFs. But unlike forex, indices, ETFs, et cetera, there are fewer crypto products available. Currently, there are 40+. The quantity is increasing, but in relation to eToro vs. Binance comparison, they have significantly fewer.
Pros and Cons of Binance to buy crypto
Binance is among the best crypto brokers today. Of course, this does not mean that it has no disadvantages. Below you will find a comprehensive overview of all the pros and cons at Binance.
Binance Pros to buy crypto
Binance users are protected as the trades monitored by tax authorities
Adequate educational resources
Multi-currency wallet
Good liquidity, necessary for trading. See our best crypto day trading tips for beginners
Basic and advanced trade setups
Wide trading options and order types
Wide range of cryptocurrency pairs
Worldwide availability 
Fully featured iOS & Android mobile app support
Low fees
No requirement for Know-Your-Customer (KYC) identity verification on sign up
Over 65 tradable cryptocurrencies for U.S. customers
Fast account opening process
Binance Cons to buy crypto
Binance facing regulatory issues in several countries
Limited access to certain cryptocurrencies on certain countries
Limited US Version
No fiat-to-crypto trading on main exchange
No built-in digital wallet available
The biggest drawback to Binance, compared to eToro, is that it is not obvious to get started. For novice investors, Binance can be perceived as too big and complex. Moreover, transferring money is not always possible through the usual ways such as iDeal. Finally, Binance does not have a fiat currency like euros and dollars. It is only possible to buy crypto currencies. The alternative here is therefore stable coins.

Pros and Cons of eToro to buy crypto
eToro is much easier to get started compared to Binance. While the crypto offering is significantly smaller than at Binance, it is much easier for novice crypto investors to get started. Also, transferring money is quickly done via iDeal. This money can simply be held as dollars. You do not necessarily have to buy crypto, as is the case at Binance.
eToro Pros 
Crypto Staking option
Demo accounts
Free Educational resources
Free deposit and withdrawal
Multiple payment methods including Paypal
Tight spreads and low commissions
Islamic accounts
Engaging communal experience
High-speed order execution
Strict regulation by MiFID, CySEC, FCA, FSAS, FSCS, ICF, ASIC and AFSL
Commission-free Stock accounts 
User-friendly in-house web platform and the eToro mobile app
Low minimum deposit
Indemnity insurance in the EU, the U.K., and Australia.
Copy crypto trading strategies of advanced users
Paper trading lets you test out strategies
eToro Cons
Mandatory stop-loss and take-profit are not appropriate for every trading strategy
Limited customer service
$10 minimum deposit
You have to pay more on transactions upfront
$10 Inactivity fee after 12 months
Certain Trading Central research and tools are only available to eToro Club members
Not a listed company
Does not operate in some states of US
Automated (algorithmic) trading strategies are not supported at eToro
Doesn't allow scalping
Financial information is not public
Do you want to know more about eToro? Click here for more information. 
eToro vs. Binance: Pricing and Fees to buy Crypto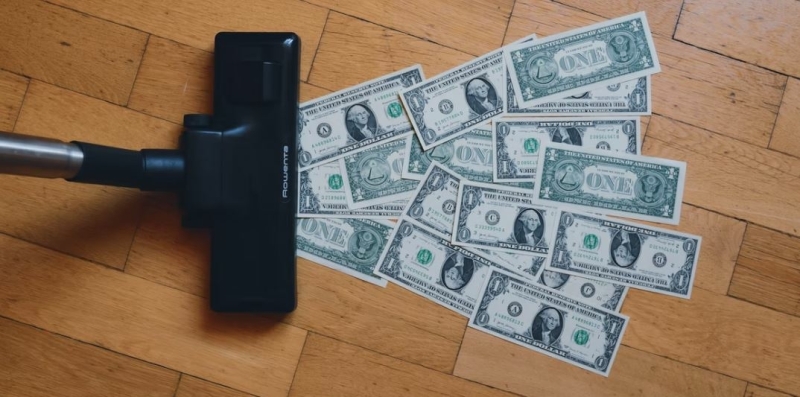 We will now compare Binance and eToro on costs when buying crypto coins. Who has the lowest transaction fees and spreads?
Binance Pricing and Fees
Binance fee structure is simple and economic, unlike other crypto exchanges globally. It does not charge any fees on Wallets. On debit cards, the fee is 4.5%. ACH transfer is free of cost. Wire transfer is free; however, it will cost $15 to you if you are in the U.S. There are no charges for crypto conversion. The trades may cost you somewhat between 0.0% to 0.1%. Selling and Buying cryptos cost you about 0.50%.
eToro Pricing and Fees
Unfortunately, eToro does not offer zero spread accounts; however, it provides traders with 0 commission accounts. The broker provides very tight spreads starting from 1pips and commissions as low as 0 $ per standard lot per round. eToro does not have nominated account types. However, it can be distinguished as the accounts for retailers, professionals, and eToro Club members.

Click here for more information about costs.
Safety and Security
Binance Safety and Security
Binance promotes ultimate security to their traders. The security feature includes two-factor authentication (2FA). There is an option to address device management, whitelisting, and restrict device access.
eToro's Safety and Security
eToro is regulated by the CySEC in Europe, ASIC in Australia, FCA in UK, FSAS in Seychelles, MiFID, ICF, FSCS and holds AFSL license. Being regulated by these institutions indicates a sense of safety and security. It must not be treated as if there is no risk while dealing in financial instruments with the broker.
Learning and Education for Crypto Investing
Finally, a little more about education and knowledge tools. This is the last item on eToro vs. Binance comparison. Not relevant to most of us, but know that both crypto apps offer a knowledge platform for novice crypto investors.
Binance Learning and Education
Binance provides free educational material to sharpen the trading skill of beginners and advanced traders. Binance Academy aims to promote blockchain literacy and cryptocurrency education. Everything is focused on the world of crypto. You will not find any training material regarding stocks, ETFs or other assets.
eToro's Learning and Education
eToro offers a wide range of free knowledge resources for beginners and advanced investors. You will find an abundance of videos and text material. Relevant in comparing with Binance is that at eToro you can also find a lot of knowledge about investing in stocks, ETFs, indices, commodities, et cetera. They also offer free research. This becomes more as you become part of the eToro club. Think exclusive webinars.