Do you want to invest in promising, new cryptocurrencies? One way to do this is to invest in ICOs. Buying new ICO crypto is a high-risk investment. On the other hand, it can lead to exponential returns, when buying new, potential crypto coins early. The ICO process is ideally suited for this. It allows you to buy new ICO before they go to the crypto exchange. So you are the first to be there. If the crypto coin catches on, you will benefit from long-term growth.
In this article, you will read about 10 new ICO crypto in 2023 that have potential.
What is an ICO? 
An ICO, Initial Coin Offering, is a way to raise capital through cryptocurrency. It's similar to an initial public offering (IPO), except that companies raise money directly by selling their tokens through it. 
And since many aspects of the crypto market remain unregulated, new ICOs have an advantage over IPOs. ICOs have become very popular recently because they can help startups raise money faster than traditional means.
You can buy an ICO via ICO brokers. 
A part from ICO, there is also the investment opportunity of IPO's. IPO stands for Initial Public Offering. It is the first time that a business will be listed to the stock market. Via an IPO broker, you can invest in new stocks at their IPO-price with potential long-term growth. 
TOP 10 New ICO crypto to buy in 2023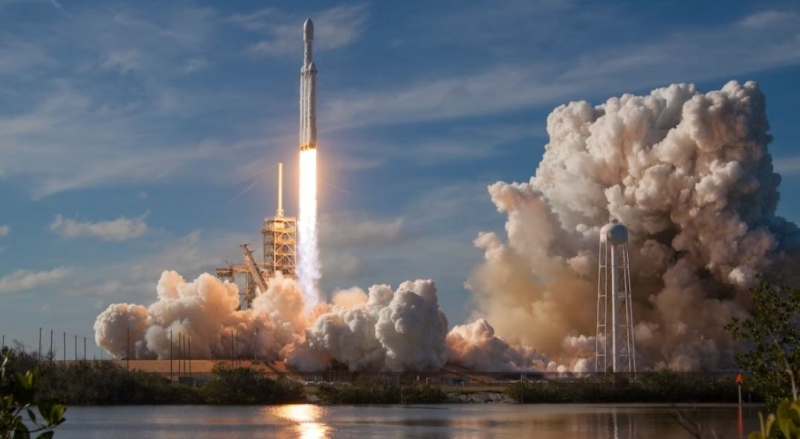 Despite the ongoing bear market, ICOs performed exceptionally well in 2022. There were many high-profile projects that raised millions of dollars last year, and investors who bought the token early saw significant returns. Now it is predicted that ICOs are going to perform well in 2023 too. 
However, a lot of new crypto projects are announced every day, so it's hard for crypto investors to keep track of what's going to take off. To help you stay on top of the best crypto ICOs and presales for 2023, we've compiled a list of 10 to watch. This list includes projects with great potential that will explode in 2023.
Let, pay attention! Invest in new ICO crypto is a very risky investment / speculation. By estimation 85% of investors will lose money with cryptocurrency in general. 
Note that we do not recommend to invest in Initial Crypto Offerings! We suggest to find safer investments, such as investing in real estate, investing in stocks, and preferably ETF investing. 
ICO Crypto 1. Meta Masters Guild (MEMAG)
The Meta Masters Guild project is a mobile-centric P2E (play-to-earn) Web3 application. The platform's goal is to build a decentralized ecosystem for crypto gaming. With the potential to explode into the future, the project is set to be among the top ICOs of the year in 2023. 
The project will use $MEMAG as its main currency. Currently, MEMAG tokens are available for just $0.007. In the next phase, the price of tokens will rise, so early investors have an opportunity to profit from their presale. In stage two of the presale, $MEMAG tokens will cost $0.01 each. In each phase following, the token prices will increase.
Consequently, investors who opt to gain exposure during stage two will pay nearly 43% less than those who buy tokens now. 

ICO Crypto 2.  C+Charge (CCHG)
C+Charge (CCHG) is a new eco-friendly cryptocurrency that is designed to incentivize electric vehicle (EV) drivers. Essentially, this is a new business model that has never been attempted before, making C+Charge a pioneer in the industry. 
C+Charge's peer-to-peer charging system will let EV drivers pay for charging at stations using $CCHG. Every time a driver charges an electric vehicle, they will receive carbon credits, which are permits that can be used to offset their carbon footprint.
The company has just launched stage 1 of its presale, during which $CCHG tokens are available at a price of $0.013. The price will increase throughout the four stages of the presale, reaching $0.0235 in the final stage, an 80% increase from the initial price.
With a limited number of tokens available during the initial coin offering (ICO), 40% of the maximum supply of 1 billion, it is expected that demand for CCHG could surge as the rest of the market rushes to acquire the remaining tokens. So, now is the time to invest in CCHG since they are still on presale.
This ICO will potentially be listed via eToro or other popular crypto brokers. 
ICO Crypto 3. FightOut (FGHT)
FightOut is a move-to-earn platform that rewards its users for leading active and healthy lives. In contrast to most ecosystems, it distributes rewards for steps and movements during weight training, workout classes, and bodyweight exercises.
During the presale, FightOut raised more than $2 million in just a few days. And by participating in the early-round fundraising, investors can still lock in low prices on assets.
FightOut is currently in stage 1 of its presale, offering $FGHT at $0.016, its native token. Early investors can gain ownership of a token that will increase in value as it moves through the presale stages. REPS is awarded for completing workouts, completing challenges, and earning badges. You can redeem your rewards for merchandise, subscriptions, or remote training sessions.
Due to its recent CertiK audit and KYC (know your customer) certificate from CoinSniper, FightOut is also one of the safest crypto presales to invest in.
ICO Crypto 4. RobotEra (TARO)
RobotEra is a new P2E game that has garnered attention lately. The goal of the game is to rebuild Planet Taro. The presale for TARO, the native token of RobotEra, is ongoing in three phases with increasing prices. TARO tokens are priced at $0.02 during the presale's first stage, $0.025 during the second stage, and $0.032 during the third stage. So far, the presale has raised more than $785,000. 
The team behind RobotEra aims to create a frictionless P2E experience and allows players to earn through various methods like selling NFTs, advertising, running communities, and participating in quests and challenges. The unique aspect of RobotEra is its shared multiverse, combining P2E gaming and NFT ownership with building and monetizing land.
By the end of the presale, early investors can expect to see an appreciation of 60% in the value of TARO. It is expected that TARO's increased exposure will result in significant demand. And this will further push up its price once the company is listed on exchanges. With only 3% of the total TARO token supply allocated for liquidity on exchanges, investing in this ICO Crypto could be wise for those interested in the project.

ICO Crypto 5. IMPT (IMPT)
This new crypto project, IMPT, aims to solve climate change, one of the greatest challenges of our time. It will do that by allowing individuals and companies to earn or buy carbon credits to offset their carbon footprint. 
The carbon credits will be used to fund environmentally friendly projects that are fighting climate change. These credits have value and can be sold, held, or retired for a unique NFT and score on a tracking system being developed by IMPT. The tracking system aims to encourage individuals and companies to manage their carbon footprint and do more to fight climate change. 
IMPT has a strong presale with over $20 million invested and is now listed on exchanges such as Gate.io, Uniswap, LBank, and BitMart. With partnerships with over 10,000 retail companies, including Microsoft and Amazon, and a team with senior experience in telecoms and commerce, IMPT is an attractive investment opportunity for 2023 and is expected to gain value as the market recovers.
ICO Crypto 6. Calvaria (RIA) 
Calvaria is an upcoming crypto ICO that is expected to attract P2E gamers in 2023. It features a collectible card game called Duels of Eternity, where players can use NFTs to battle against each other. The platform offers a range of benefits, such as a P2E marketplace, free gameplay, a mobile app, a scholarship system, 3D characters, and a story mode. 
The Calvaria universe is divided into three factions, Miaqilia, Void, and Archilla Divina, who are at war with each other. Players must assemble a powerful set of cards and make strategic decisions to win the game and reach the top of the leaderboard. 
The game is free to play. However, players need to purchase NFTs to earn free eRIA tokens during gameplay. RIA tokens support the Calvaria ecosystem, and early investors can buy them for $1 per 30.77 RIA. Calvaria's Presale contributions have already exceeded $2.7 million and are over 80% through stage five, so to participate in its ICO, now is the time to act.
ICO Crypto 7. Tamadoge (TAMA)
Tamadoge is a unique NFT project that stands out from the rest by offering both rewards as well as utility. In the game, players can raise, breed, and feed digital pets to earn TAMA tokens, which are redeemable for fiat currency. 
Despite the bear market, Tamadoge continues to gain popularity and has returned nearly 2,000% gains for investors. One factor that could increase the value of TAMA is its limited supply. Over time, pet store transaction fees will be burnt, causing deflation. 
It is estimated that there will be 2 billion TAMA in circulation. Among these, one billion (50%) of the tokens will be offered for sale, 20% will be reserved for exchange liquidity, and 30% will be locked & released over a 10-year period. With the crypto market recovering in 2023, experts predict a breakout for TAMA.
ICO Crypto 8. Battle Infinity 
Battle Infinity is a highly popular Metaverse game, attracting players with its P2E features. Players can earn iBAT coins by competing in the IBAT Premier League via NFT passes and by monetizing their virtual land.
The game offers a unique, realistic experience with VR headset compatibility, real-time player interaction, and customizable avatars.
In only 25 days, IBAT's presale sold out, resulting in a 700% price increase when it appeared on PancakeSwap. Despite the current market pullback, IBAT's price remains high compared to its presale value of $0.0015.
Since IBAT will list on various exchanges in the future, investors see the potential for its growth. The market trend suggests ICOs usually lead to price pumps due to increased exposure, making IBAT a promising crypto investment opportunity.
ICO Crypto 9. EstateX
EstateX aims to revolutionize real estate investment in 2023 by making it easy, affordable, and accessible to everyone worldwide. Through fractional ownership, individuals will be able to invest in property with just $100. EstateX eliminates the need for credit checks, significant deposits, or financial risks associated with property purchasing.
Investors will have complete control of their portfolio, and the EstateX team will manage each property, resulting in passive income from rental payments and capital gains on the underlying property.
The ESX token, the platform's utility token, is the key to buying property on EstateX. The token presale is set for February, and only whitelisted participants can participate in its ICO.
ICO Crypto 10. ASTL (ASTL)
Hong Kong-based token project ASTL lets investors invest in fragmented mining rigs. As an alternative to purchasing and operating expensive mining rigs, investors purchase ASTL tokens instead. These ASTL tokens provide them with monthly rewards as the project mines cryptocurrency.
There are three investment tiers of ASTL - Light, Classic, and Rich - with varying ROI. The Light tier offers up to 9.5% ROI for investments up to $1,499, with monthly payouts in USD. The Classic tier provides 11% fixed ROI for investments over $5,000, with daily USDT payouts. 
The Astol mining center is located in Tver, Russia, near a power plant that can provide consistent power and is staffed with verified team members. The price of ASTL tokens is currently $0.25, but in the final stages, they are expected to rise to $0.30.
Is an ICO Crypto a good investment? 
An ICO has very high risks. What is a good investment? Is it an investment that offers exponential returns? Or an investment that offers high certainty of low yet certain returns? An ICO can probably lead to big losses. It is therefore wise to invest only very small amounts in ICOs. Do so only with money you can spare, and only do so if you are sure it is a promising ICO.
We suggest learning more about safer investments, such as the best dividend ETFs, promising value stocks, or perhaps the higher-risk growth stocks that you can analyze on long-term growth.
Disclaimer: This article in no way contains investment advice. The analysis may not be complete. You are responsible for your own investments. Investing in securities and other financial instruments always carries the risk of losing your capital. IPO investing, buying shares at IPO prices, may involve additional restrictions. Past predictions or performance are no guarantee of future results.