Dear Happy Investor, saving money on a car is one of the smartest things you can do when it comes to money. A car doesn't provide anything and only costs you money. So saving as much money as possible on a car is crucial. Although everyone knows this, very often people still make the same mistakes. Costly mistakes, that make you save much less money on cars than you could. In this article I will take you through smart saving tips on a car, as well as how to avoid big mistakes. After all, this is all about being smart with money, so be sure not to let that free money go to waste.
If you actually apply these savings tips for your car, you will save thousands of dollars every year. What would you do with that money? So read on quickly!
Contents:
My best gasoline saving tip
Conclusion: how to save a money on a car
1. Don't let yourself be influenced when buying a car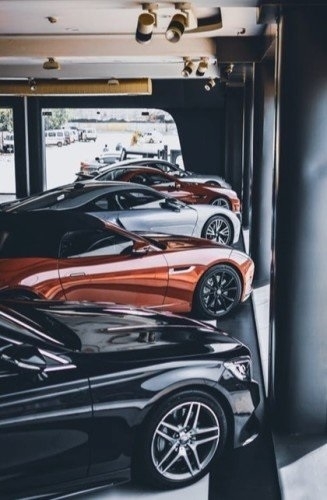 If you often read one of my blogs about achieving financial independence, then you already know that social factors are disastrous for your bank account. Humans are social creatures, and social factors such as social pressure, the standard in your living environment, and your self-perception that is shaped by these social factors, therefore have quite an impact on the choices you make. Don't think that you will always make choices that are best for you. Your choices are influenced by your social environment. Think about the opinions of your family or friends. Not to mention the clever marketing of companies that capitalize on this.
So what does all this have to do with saving money on car?
Everything.
If you want to save a lot of money on buying a car you will need to have self-control. Don't let the social environment or clever marketing influence you. If your friends all drive expensive cars, you will be more inclined to buy an expensive or more expensive car as well. Because otherwise you don't belong anymore, right?
The same goes for family and your environment. Imagine that your neighbor has a more expensive car than you… Some people cannot have this, and go buy yourself an expensive car. No chance! On the contrary, you should laugh about how stupid the neighbor is for throwing money away.
Instead, use this money to invest and buy a luxury car with your dividends!
Commission-free Crypto, Stocks and FOREX Trading with NAGA
Do you want to trade Bitcoin, Crypto, Stocks and Forex? NAGA is one of the biggest all-in-one crypto brokers where you can buy crypto 100% commission-free. You can also use the AutoCopy to copy the Top Traders of NAGA. In fact, you can even become a Top Trader yourself and earn up to 10.000 dollars a month if you are really good at it. Anyway, this broker is perfect for anyone who wants to trade crypto 100% commission-free. You can set up an account for free and try it out.
Want to know more? Click for more information
2. Never buy a new car. Buy second hand and save a lot of money on your car.
A new car is one of the finest experiences we luxury horses can wish for. Wonderful that smell of new leather, and the sleek, shiny look of our new car. But this fine experience comes with a high price tag. Very high. Because as soon as you drive out of the garage with your beautiful new car, you are thousands of dollars lighter. So never buy a new car. If necessary, buy a used car with a few thousand kilometers on it, but never buy a new car. This tip alone can save you thousands of dollars on your car.
When you need (or want) to buy a new car, the best choice is to buy a used car. Go for a car with a mileage range between 20,000 – 50,000. These cars are still relatively new and require little maintenance. As soon as you start buying used cars with mileage above 100,000 km, you will have to take into account higher maintenance costs. The purchase value may be lower, but the total cost as long as you drive the car (purchase, maintenance, fuel consumption, …) is higher.
3. Sometimes leasing is cheaper than buying
Can't resist buying a new (expensive) car? Then choose the best of the worst and go for leasing instead of buying. Because if you want to drive a luxury car that is 100% new, research shows that leasing is cheaper. But only if you want a luxury car. That is also the reason why more and more people choose private leasing instead of buying.
Yet leasing also has a few advantages that may make you consider leasing a car rather than buying one. Both for private, but certainly also for business. By far the biggest advantage is the service and considerably fewer worries. With Private Lease, you never have to worry about repairs and maintenance. This is all included. And another big advantage is that you don't have to pay a high purchase price. This saves you the financial hit, allowing you to spread the expense more over time. For example, you can save 10,000 euros on the purchase price, and instead invest with little risk. In this way, you can (more than) recoup leasing a car 😉 .
I myself have studied leasing instead of buying. So I also know that in some cases leasing a car is cheaper. However, it is important that you choose a good leasing company. One with personal service and where inclusive really means inclusive. One reason to choose to lease is the relief and service, but pay close attention to the price, of course. Otherwise, you might as well buy a used car. If you are a (starting) entrepreneur then it is best to lease financially instead of a private lease. That saves you a lot of money!
Happy Investors Recommendation: Higher Return and Lower Risk? Tip: Asymmetrical Investing!
What if you could get higher stock returns while having less risk. Sounds too good to be true? It's not if you know how to start with asymmetric investing. These are investments where the potential gain is greater than the potential loss. The only way for asymmetric investing is if you have a lot of knowledge and experience. This is for advanced professionals and is also used in the largest mutual funds with a minimum deposit of millions.
I'm not an expert in asymmetric investing, but I do know a very good party named Capitalist Exploits which I highly recommend. I've joined their Membership one year ago and it brings a lot of value for unique investment opportunities with commodities. I'm talking about +300% gains on Uranium, Copper, Agriculture, and 60+ buying opportunities. The Membership brought me a significant return on investment! These are true professionals. In addition, they also have a free newsletter where they share masterful tips and research on asymmetric investing with us once a week.
Want more information? read my full Capitalist Exploits Review and Experiences
4. Save money on your car insurance
The first three saving tips were about saving money on car insurance. But you can also save a lot of money on a car you already have. For example, car insurance is a big expense that almost never pays off. That's where you should save as much as possible. Not by canceling your car insurance, which is not even allowed by law, but by switching annually. The market for car insurance is very competitive. Providers try to out-compete each other by constantly coming up with unique promotions. As consumers we can benefit from this by switching car insurance every year. And believe me, it is easy to earn money.
Because there are comparison sites for car insurance where you can find out within a few seconds how much money you can save on your current car insurance. These comparison sites can also relieve you of the burden of switching.
5. Save money on your car by driving less and more energy efficient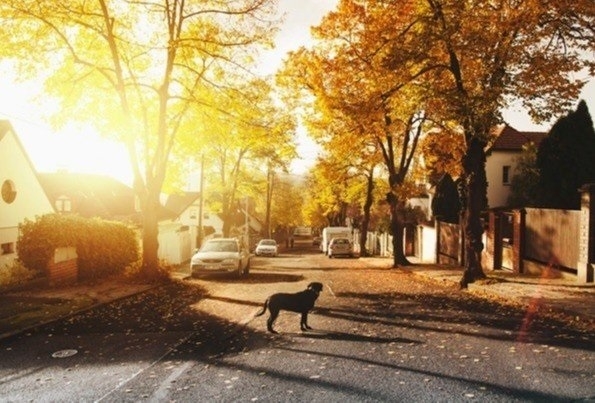 Another way to save money on your car is by being economical with it. Not only in use but also thanks to fuel economy. Below I have listed some smart saving tips for you:
Use the car as little as possible. This is a logical saving tip. Short trips are often the most expensive, such as shopping or going to the gym. Instead, it's better to use the bicycle. This is not only much better for your health, but also secretly you save quite some money on a yearly basis.
Use your car sparingly. Treat your car as if it were your wife or husband. Do not slam the doors unnecessarily and be careful with food and drink in the car. Don't drive off with squealing tires and tear through corners (although that's a laugh!). All of this reduces damage and wear and tear, which is good for your wallet.
Close windows and minimize air conditioning. This is a bigger saving than you might think. By keeping your windows closed, the car has less drag, which can save you about 8-10% gasoline.
Check tire pressure monthly. It's a small effort to pump up your tires once a month. The fuller the tire, the less resistance it has on the road. This will save you up to 4% gasoline per year.
Drive economically to save up to 40% gasoline a year. You can save a lot of money on a car by driving economically. This includes driving in the right gear (80 in its 5), exiting your car by releasing the gas pedal in time, and driving 100 km per hour instead of 120 km per hour. The fact is that the faster you drive, the exponentially more gasoline you consume. You consume about 30% more gasoline when you drive 120 km per hour.
Let Money Work for You! Starting on the best investment platforms is half the battle
Are you still working hard for your money? Why don't you consider letting the money work for you! Create passive income and attain financial freedom. Starting on the best investment platforms is half the battle. Do you want to know what the very best investment platforms are? Then click on the blue link to compare the best investment platforms now. Here you can read my independent comparison of the best online brokers for stocks, crypto, and P2P. Save money and choose the best investment platform!
My best gasoline saving tip
You can save the most money on gasoline by driving softer (i.e., 90 km per hour) or by not using the car. My best saving tip for this is by working at home at least 1 day a week. If you work at home you save at least 20% gasoline per year, because you simply have to go to work one day less. But there are many more advantages to this. By working from home one day, you also save on travel time. Some people drive up to 3 hours in a day. What would you do with 3 hours extra per day! And on top of that, you can work much more effectively at home. You will not be disturbed by people who want to have a chat or by chance meetings that you do not have to attend. Your boss will be happy too because those who work more effectively will perform better at work.
Conclusion: how to save money on a car
In this article we have seen how to save a lot of money on a car. This already starts with buying a car. Don't make the big mistake of buying a new car. You can save thousands of dollars by buying a used car, or by leasing a car. In addition, you can save a lot of money on the car you already have. By far the biggest financial gain you can make is by cutting back on your car insurance. You can do this by switching annually, which means you get a better deal every year.
In addition, we've seen that you can also save money on your car by being more economical with it. Not only with your car itself but also with the gasoline you put in it. A waste of money! Save on gasoline by driving less fast (90 or 100 km per hour) or by not using the car at all. The latter can be achieved quickly by riding your bike for short distances and also by working from home one day a week.
I hope this article will give you more financial freedom. This is my personal goal with which I try to help other people. Smart saving tips like this one help with that. But it's even better by making more money. For example, one of my best tips is to opt for real estate and real estate funds. After all, if you have some patience, that's one of the surest ways: get rich with real estate. Be sure to read my other knowledge articles that you should not miss. In this way, you too will have a life with more satisfaction, more financial freedom and less stress.