Dear Happy Investor, looking for inspiration for the best day trading stocks? In this article, you will not only find 10 potential candidates for best day trading stocks. We also provide tips and explanations on how to find the best day trading stocks yourself. There are important criteria to keep in mind. It also depends on your trading experience as well as on your preferences concerning your trading strategy. 
On to the best trading stocks!
Table of contents
Disclaimer: we at Happy Investors stand for long-term investing. There are ways to make profits in the short term as well. One of the ways is (day) trading. However, be aware of the increased risks of losing money!
What to look for in the best day trading stocks
There are important features to consider before beginning day trading in stocks. In doing so, as a short-term trader, it is important to understand how to find the best day trading stocks. After all, some assets are very interesting to a long-term investor but totally irrelevant to a day trader. 
1. Liquidity 
The interest of more traders in stock indicates a sentiment of security. Liquidity implies that more sellers and buyers are playing according to their sentiments in a certain timeframe of a stock. High liquidity keeps the market intact, and the price fluctuates rapidly in one or the other direction. Intraday trading strategies depend mostly on speed and precise timing. So, high liquidity or volume makes it easy for an intraday trader to find trading opportunities. Hence, a stock with high liquidity is one of the best options for intraday traders to go for in the search for the best day trading stocks.
2. A High to Balanced Volatility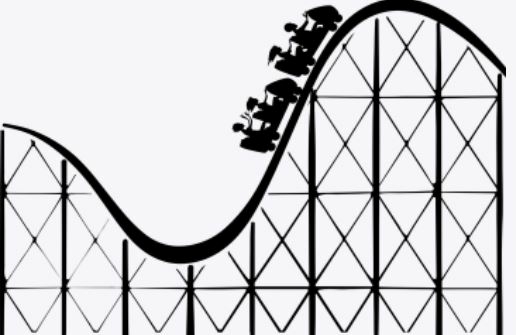 If the market is quiet or has slow price movements, there is nearly no investment opportunity for a trader in such a stock. On the other side, if the market is highly volatile, that may cause confusion, and an intraday trader may be prone to significant losses in case of the wrong speculation. So, look for a stock with a balanced attitude towards market volatility. For more risk-takers, stocks with high volatility make the game. If it works for you, go for it.
This article is about the best day trading stocks. But another market is more interesting: crypto currencies. Crypto currencies are extremely volatile. Daily fluctuations range from 5 to 30% (!) in one day. Beginning day traders are better off avoiding this, but the advanced trader may be able to make a profit (or loss) here much more quickly.
3. History for Familiarity
As a daytrader, you need exact information about a stock and its price history. It is wise to test your strategies first through a demo account. Act as if it were your own money. That way you can test your trading skills on own price patterns which you test based on historical data. For example, there are specific day trading stocks that have a cyclical character. Such a cycle moves on the long term. If you have extensive experience with this, you can estimate when the upward cycle begins. In this way you will find the best day trading stocks for the coming quarters or even years. 
4. Correlation Property
Correlation property is something that you must seek in stocks for day trading. When you are engaged in the stock market, you find that the change in the price of one stock may also result in a price movement in other stocks (This is not always the case), then it becomes easier for a day trader to win a trade. 
The other way around is also true. Some assets have a negative correlation. When interest rates rise, growth stocks will be hit hard while certain value stocks may actually rise on such news.
5. Momentum
Perhaps the most important indicator of a best day trading stock is its momentum. It is smart to move with the market. Follow the big money. Stocks with strong momentum have a higher chance of rising in the short term. It's not a guarantee, but it does somewhat reduce the risk of price movement. The best day trading stocks offer strong momentum so you can ride on the big money. 
We also use the momentum factor within our community and stock research. We look for long-term investments. You want to buy the best companies at a favorable share price. And for the short-term entry point, we therefore also include the factor of momentum.
How to find the best stocks for day trading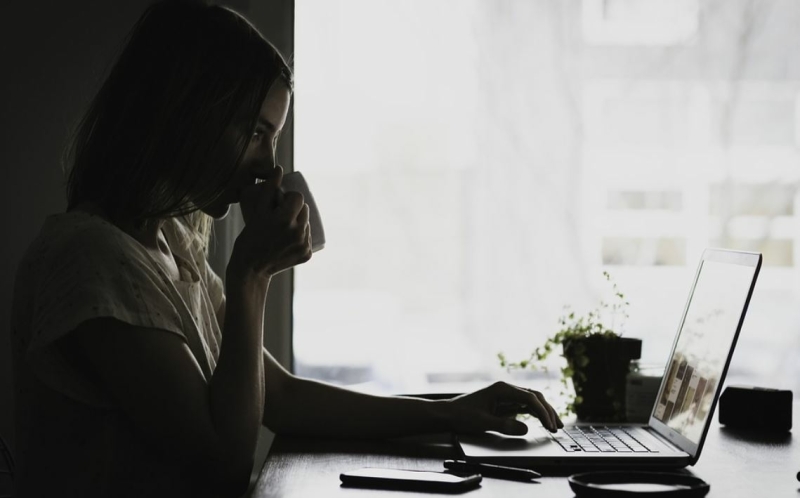 Day trading for beginners is not easy. It is a high-risk game and one should have risk-reducing trading strategies. Moreover, it is important to find the best day trading stocks. This is because these offer upward momentum, which increases the chances of profit. A good start is half the battle. 
Day trading for beginners is not easy. It is a high-risk game and one should have risk-reducing trading strategies. Moreover, it is important to find the best day trading stocks. This is because these offer upward momentum, which increases the chances of profit. A good start is half the battle. 
It is also true that you should frequently look for new day trading stocks. Momentum and volatility are important indicators. One moment a stock can be moving very steadily, and the next moment a trigger can lead to strong momentum. Finding the best day trading stocks is therefore a process. Even advanced traders regularly look to switch from their regular stocks to some new investment opportunities.
Below you'll find inspiration for finding the best day trading stocks.
Note: make sure you trade via the best brokers for day trading to save money on commission. 
Web Search (Free or Paid)
If you are not getting any idea to select a stock, you need to google "Top Gainers." Hundreds of websites deal with regular price updates and the behaviour of a certain stock. The availability of too many options may confuse you as well. So here are some reliable websites you can go for to find the most volatile and liquid stocks for day trading.
Zacks Rank
SeekingAlpha
Bloomberg
Market Watch
Investing.com
Money Control
And many more…
The easiest way is to subscribe through the website and allow all notifications. Every time they post news or updates about a stock you will receive an update. As a beginner you can start with the free versions. However, our tip is to start well at once. It is better to take a paid subscription in exchange for real quality. After all, the free versions do not offer that much value. Moreover, they contain a lot of "noise" and "chaos".
As the founder of Happy Investor, we have been helping thousands of novice investors successfully invest for 4 years. We focus on long term investing where we also take part positions in value stocks for the more short term of 6 - 24 months. I myself have 8+ years of experience in investing. I now use a proven strategy and only buy shares based on extensive research and calculation models. The latter is very important, because investing based on facts leads to less loss and thus higher returns. 
At this moment we primarily invest according the high-quality stock research of our capitalist exploits review.

Social Media Platforms
If you want to avoid web searches, simply go for social media channels to find the best stocks for day trading. Today Twitter is the hub for news. Almost every stock news channels have Twitter handles that provide frequent information about the price movement. Moreover, you will also get the market news that is necessary for you to tackle with day trading on stocks.
Trading and Investing Forums
There are thousands of investing forex, cryptos, indices, and stocks forums that you can join to remain updated on the stock market. Join the most engaging forum on the internet and keep engaged. Traders share their success stories, profits, and real-time experiences about intraday trading strategies. There is a high probability that you will find the best stock for day trading with more knowledge.
Here is the list of a few of the known forums:
Reddit » Stock Market
ValuePickr
Aussie Stock Forums
Traderji Forums
Trade Brains
Stockaholics
Trading Q&A by Zerodha
Stockadda
Best Day Trading Stocks in 2022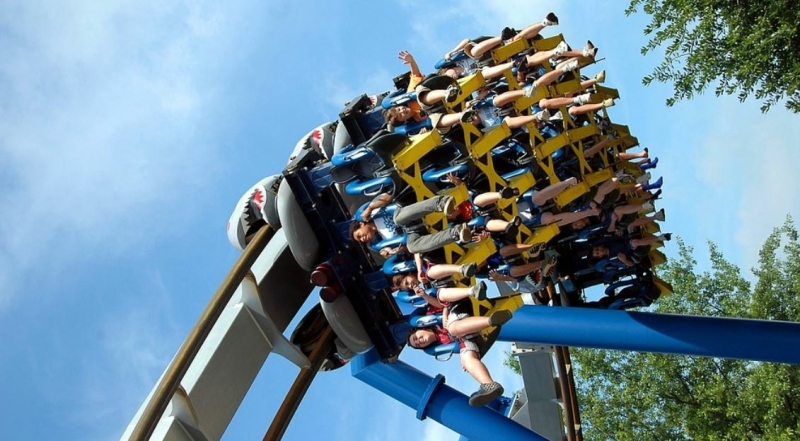 What are the best day trading stocks for 2022? As you know by now, this entirely depends on your trading strategy and risk profile. Also you now know how you can find good trading shares yourself. Finally we indicated that the momentum can change rapidly. One moment a stock could be interesting for day trading, and the next moment it could not be.
For inspiration, below you will find 10 potential candidates as best day trading shares for 2022. They offer an interesting mix of liquidity, volatility and momentum.
1. Alpha and Omega Semiconductor (AOSL)
AOSL is potentially one of the best day trading stocks right now. The downside is that its liquidity is somewhat lower. It is also a smaller stock in terms of market capitalization. On the other hand, AOSL offers interesting price volatility for advanced day traders. And importantly, its momentum is also very strong. Also, analysts expect this stock to outperform the market in the short term (3 - 12 months). Thus, AOSL ranks among Zacks #1 and the highest SeekingAlpha Quant rating, two paid sources that we apply in our own research.
AOSL is also currently among the best small cap stocks.
2. AdvanSix (ASIX)
AdvanSix is a chemical company that benefits greatly from supply chain shortages within agriculture. The company, like AOSL, belongs to Zacks #1 ranking. The market expects strong earnings growth from this company in the short term. Also, momentum is already strong, making it interesting for day traders and short-term investors.
AdvanSix is currently among the best commodity stocks.
3. BlueLinx Holdings (BXC)
BlueLinx Holdings is a wholesaler of building products, including lumber. It is a relatively smaller stock with less liquidity. Its price is so volatile that it offers great opportunities for swing traders. BXC is currently among the best day trading stocks, where the right timing of buying and selling moments can lead to high profits. However, pay attention to the downside potential. Apply the right trading strategy!
4. Chevron (CVX)
Chevron has the momentum of rising oil prices. This relatively inexpensive stock is expected to appreciate in value due to increasing earnings. The company offers lower daily volatility, but has great market capitalization and liquidity. 
5. Tri Pointe Homes (TPH)
Tri Pointe Homes (TPH) is a home builder in America. Recently, the stock has fallen hard and its current P/E ratio is below 5. Still, it does not appear to be a Value trap, where analysts expect near-term earnings growth. An experienced daytrader can take advantage of the cyclical movement.
6. Walt Disney (DIS)
Entertainment Industry
$254.9 Billion Market Value
Walt Disney has proved as one of the strongest stocks. The pandemic could undo Disney as the company had to face significant losses as the theme park was nearly closed. 
After the pandemic, the stocks are back to their pre-pandemic levels. The persistent growth has been witnessed after that. DIS is primed to be one of the finest stocks to purchase for 2022.
7. Uber Technologies (UBER)
Application software Industry
$67.0 billion Market value
Uber Technologies is one of the biggest networks that provide ride-sharing services in 63 countries and 750 markets. The group also deals in eateries and has restaurant chains. They also have an infant portfolio in the fright industry.
The major plus for Uber Technologies is that even if their earnings per share are going to be negative in 2022, it is predicted the stock may trade at $64 over the next 12 months. However, Uber also has high risks. It may be among the best day trading stocks, but it is definitely not a best choice as a long-term investment (at the moment).
8. LHC Group (LHCG)
Medical care facilities Industry
$3.8 Billion Market Value
AB Small Cap Growth has increased its stake in LHC Group. It is a health care services supplier in over 700 locations. The stock is highly valued after quarantines of COVID-19.
9. IAC/InterActiveCorp (IAC)
Internet content and information indsustry
$11.4 billion market value
IAC  buys other companies, improves their online operations, then spins them off. Recent recovery initiatives include Match.com and Vimeo. The strategy intermittently generates big revenue. The company followed the simple saving=investment rule and invested in new ventures.
IAC's recent acquisition of a publishing business "Meredith" may generate more revenue by 2022. "That's a cash cow," argues Evermore Global Advisors' David Marcus. InterActiveCorp's stock has increased 24% over the last year, outpacing the S&P 500 by 7%. 
10. DXC Technology 
Information technology services industry
$8.8 Billion Market Value
Hillon Financial Management's Dan Abramowitz specialises in small businesses in Rockville, Maryland. In October, he put IEC Electronics on his list for 2021, claiming that "IEC is also a potential takeover target."
Sources:
[1]https://www.investopedia.com/day-trading/pick-stocks-intraday-trading/
https://www.nerdwallet.com/article/investing/how-to-day-trade-safely
https://www.kiplinger.com/investing/stocks/stocks-to-buy/603893/22-best-stocks-to-buy-for-2022