Dear Happy Investor, we regularly get asked if we can buy cryptocurrency at DEGIRO. However, DEGIRO is a regulated broker for stocks and ETFs. There are ways to invest in the crypto market through DEGIRO, but this does not work the way you would think. In this article we explain everything about buying/not buying cryptocurrency at DEGIRO.
On to sustainable (financial) success!
Content
DEGIRO Cryptocurrency: which crypto can I buy?
DEGIRO is a Netherland-based German-Dutch online discount broker that was established back in 2008. The broker is regulated by a number of authorities like the Federal Financial Supervisory Authority (BaFin), Financial Conduct Authority (FCA), and Authority for the Financial Markets (AFM). Besides this, DEGIRO is under the indirect Supervision of the European Central Bank (ECB). DEGIRO offers a wide range of trading opportunities, including trading Stocks, ETFs, Funds, Bonds, Options, Futures, crypto ETFs and ETNs. The broker equipped their clients with in-house Web and Mobile Trading Platforms that are user-friendly and easy to use. DEGIRO's trading fees are low, making it suitable for you even if you trade just multiple times a week. The broker has tight spreads and a low commission policy that distinguish it over many other brokers. There is no minimum deposit requirement from the broker, while you can use multiple deposit and withdrawal options supported by 9 base currencies. The broker does not penalize you any amount if you don't use the account for years. As it claims, it does not charge any account inactivity fees.
There is not any demo account facility. The fee structure is complicated, and the support is not 24/7. Besides this, the broker does not support credit/debit card transfer, and there is no facility for Swap-free Islamic accounts for the Islamic community. The trading platforms are limited to in-house only, and there are not any well-known lucrative platforms like MetaTrader 4. More importantly, currently, they are not offering trading instruments like forex and cryptocurrencies directly.
Which Crypto are Available on DEGIRO?
Unfortunately, the broker does not offer investment in direct Crypto trading. However, DEGIRO allows you to invest indirectly through trackers such as baskets (exchange-traded notes or ETNs and exchange-traded funds or ETFs). Most of the crypto trackers offered by the firm are exchange-traded notes or ETNs. The broker also provides crypto ETFs; however, they directly follow blockchain-related indexes but not cryptocurrencies. Based on fund size, VanEck, Coinshares, Wisdom Tree & 21Shares are some examples of crypto trackers the broker has offered. The broker charge minimum fees of €2.00 on Crypto ETFs
Here are a few advantages of investing in Crypto Trackers:
To get your foot in the crypto market, you may utilize your current DEGIRO account. There is no need to create a crypto wallet or utilize a crypto exchange.
Crypto trackers are traded on the stock exchange in the same way that ordinary stocks are, making them very straightforward to trade.
Indirect investment assists in mitigating third-party account risks such as moving funds to the incorrect account and losing private keys.
Further, there are a few advantages of Investing in Crypto ETFs through DEGIRO:
ETFs are a little harder to invest than private funds as they can be traded, bought, and kept using standard trading accounts.
ETFs do not require the creation of a digital wallet, a password that can be forgotten.
Because Licenced entities issue ETFs, the risk of fraud or crash related to cryptocurrency investing is reduced.
ETFs contain a basket of digital tokens and currency types rather than just one, which provides more variability in investment and reduces the effect of losses if the price of a particular currency falls.
In contrast to cryptocurrency, certain governments regulate cryptocurrency ETFs, making them eligible for investment through government-controlled tax schemes. The schemes involved the Canadian RRSP and the TFSA, allowing users to invest in crypto ETFs and get tax benefits.
Due to the market demand for direct crypto investment, the broker is planning to offer direct crypto trading through their platform. It is one of the most rigorous plans the broker is projected to achieve in the near future.
Why should I buy cryptocurrency at DEGIRO? And why not?
DEGIRO is a reliable broker with very low commission and a huge range of stocks and ETF's. However, as we can only buy crypto ETF and no individual cryptocurrency at DEGIRO, it is not a good choice as a crypto broker.
In this case we recommend to look at other brokers, such as eToro vs. Binance.
DEGIRO: Pros and Cons for stocks and ETF's
Here is an overview with the pros and cons to buy cryptocurrency (ETF's) at DEGIRO: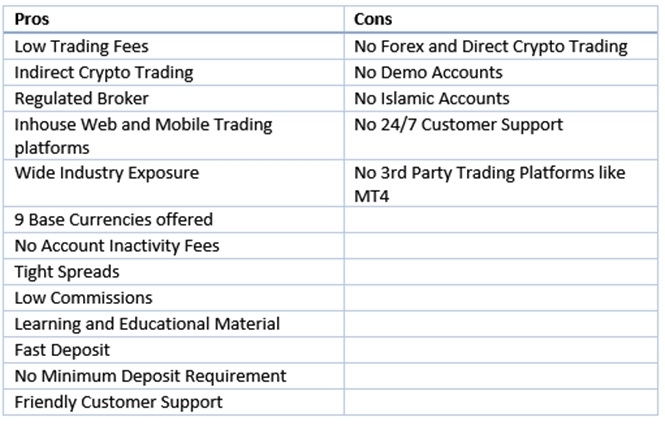 Conclusion about buying crypto at DEGIRO
DEGIRO does not provide direct crypto investing facility. However, they are striving to add direct crypto investing portfolio in the near future.
The other way to invest in cryptos through DEGIRO is via ETFs. Yes, you can indirectly invest in crypto without holding any. There are several advantages of that as well; there are some side effects for not being held any cryptocurrency on your wallet. The fees are as low as €2.00.
Similarly, while dealing with cryptos through ETFs, you have a wide choice of order placement, as elaborated in the table. Traders are able to work with different types of orders such as limit order, day order, market order, stop loss, stop limit, trailing stop, and good till canceled options while dealing in Crypto ETFs through DEGIRO.
On the other hand, the opportunity to invest is limited with DEGIRO, so you have to look for some better alternatives that provide direct crypto investing or wide crypto ETFs opportunities.